Andy Carter
Technical Team Lead
With more than two decades' coding experience under his belt, Andy continues to prove an integral part of the Evoluted development team. Having been with Evoluted since 2012, he has worked on countless projects for our clients. An analytical thinker, his background includes working as a Research Associate at the University of Sheffield and as a theoretical physicist, which involved research into Quantum Optics!
Andy is passionate about web accessibility and led our 'A11y Advent' campaign in 2022 where we posted a daily accessibility tip in December.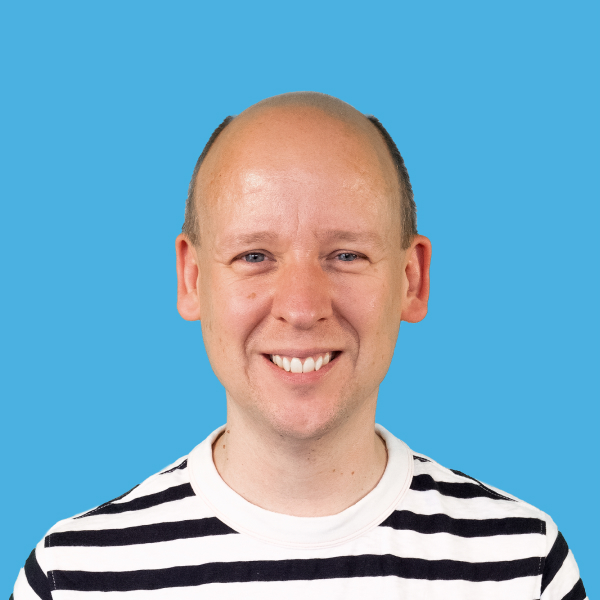 What does Andy think about working at Evoluted?
"I've been with Evoluted for over a decade now and each day has brought fresh new challenges due to the diversity of work that has come my way. This, along with getting to work with a talented team of great people, makes working here an enjoyable experience."
Outside of work, you'll find Andy...
Running Street Art Sheffield, a website and walking tour operator through which Andy shares his love of the local street art scene with the world. He cites his favourite mural as Pete McKee's 'The Snog' (on the side of Fagan's pub - not far from our office!)