Evoluted's Marketing Director nominated as 'outstanding contributor to the North'
Celebrating a host of recent nominations for various agency-wide awards, congratulations are also due to our very own Marketing Director, Giorgio Cassella, on his nomination for "Young Outstanding Contributor to the North"!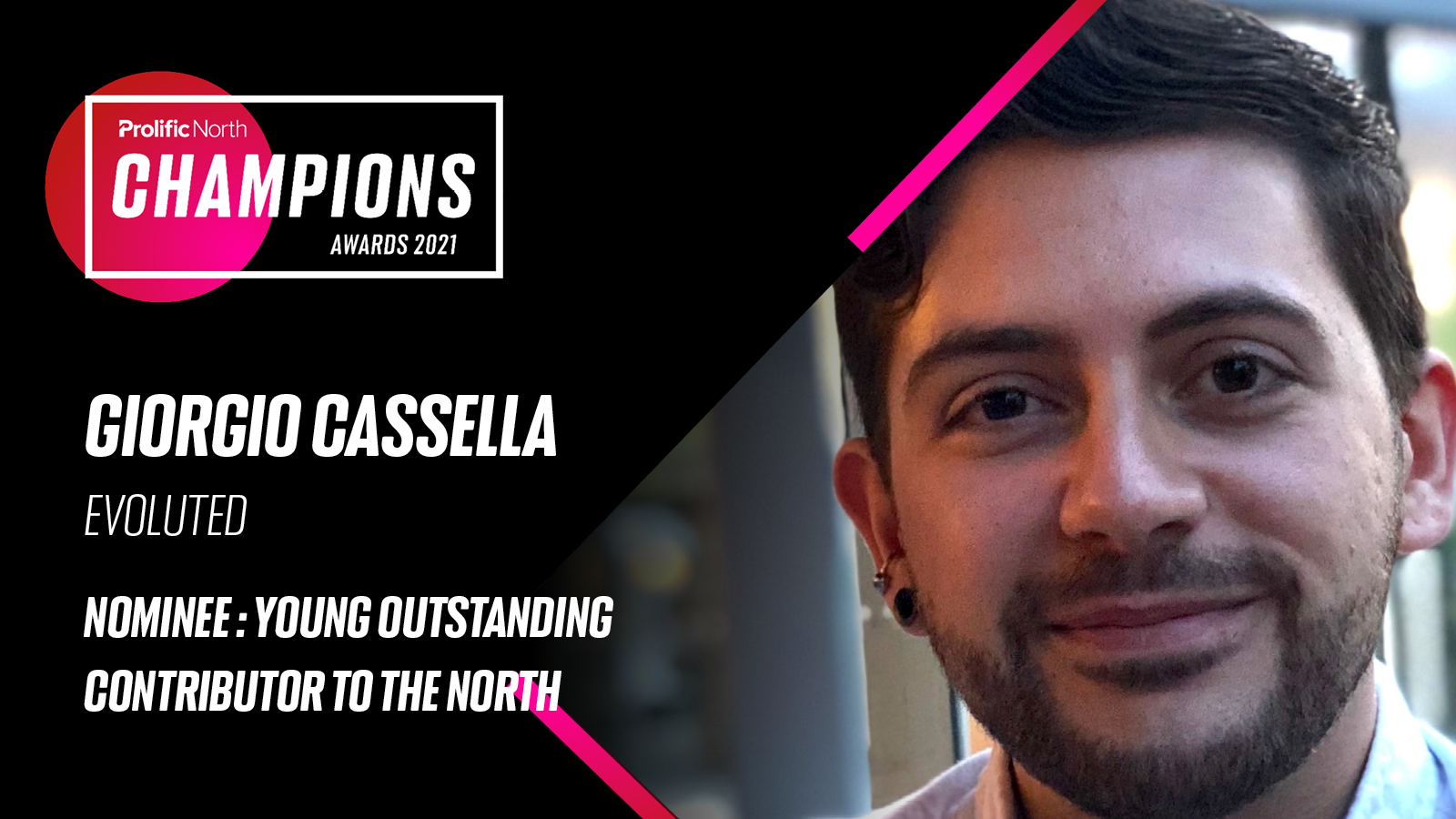 The Outstanding Contributor award recognises individuals who have gone above and beyond to make a significant impact on the people, communities and organisations who operate across the north of the UK.
Giorgio has been shortlisted as one of just three nominees for the award, alongside Thomas Hall (Senior Account Manager, Grayling) and Ben Taylor (Founder, 3D Online), in recognition of his success at Evoluted and his work to develop, educate and empower communities across the north:
Through Startup Weekend, Giorgio has enabled hundreds of budding entrepreneurs to develop their skills, meet co founders and take the first steps towards building a successful business.
With Evoluted-sponsored digital marketing meetup, Sheffield DM, Giorgio has built a bustling community of over 1000 marketing professionals who regularly attend online and in-person events to expand their digital marketing skills.
More recently, Giorgio has turned his attention to his new business Afterwork.gg (previously Agency Esports), which hosts competitive social video gaming tournaments between companies to raise funds for numerous charities.
The awards are decided through a combination of popular vote and an expert judging panel composed of talented individuals across a range of industries.
Judges assess each nominee based on their career path and trajectory so far, their individual aspirations, objectives and vision, their recent achievements and how they have overcome significant challenges in their journey.
Voting is open until Friday 27th August, please go and cast your vote for Giorgio to win by visiting the Prolific North Champion's Award website!