Evoluted named Digital Agency of the Year by Prolific North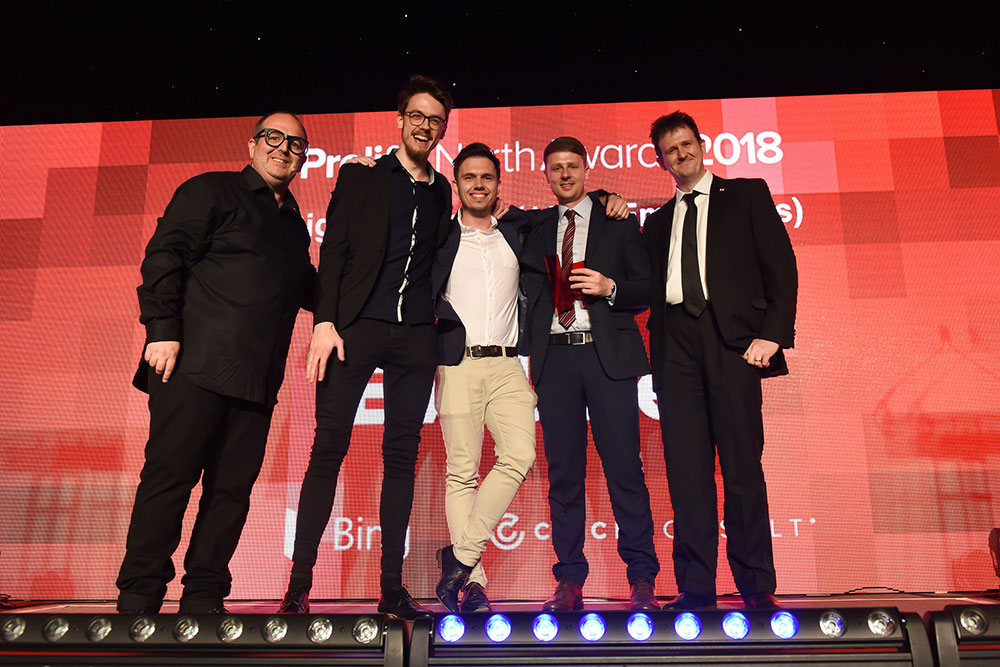 We're proud to bring you the news that we were named as 'Digital Agency of the Year' (11-25) at the Prolific North Awards last night.
Three of the Evoluted team were in attendance at the ceremony in Manchester to receive the accolade; which represents just reward for the outstanding work the team here continues to do.
After hearing the news of the win, our MD Ash Young said:
"Prolific North is a name that resonates right throughout the North of England. Being honoured as Digital Agency of the Year is something that the team here should be immensely proud of.
"Without their hard work this wouldn't have been possible, so I'd like to thank them for their continued commitment to delivering client satisfaction and growing Evoluted."
WHAT THE WIN MEANS & WHY WE WON
Beating off competition from digital agencies in large cities such as Manchester, Liverpool and Newcastle is something that we don't take lightly. Having been up against plenty of other large agencies operating in those cities and beyond, we're pleased that the judges felt we were the standout business within the category.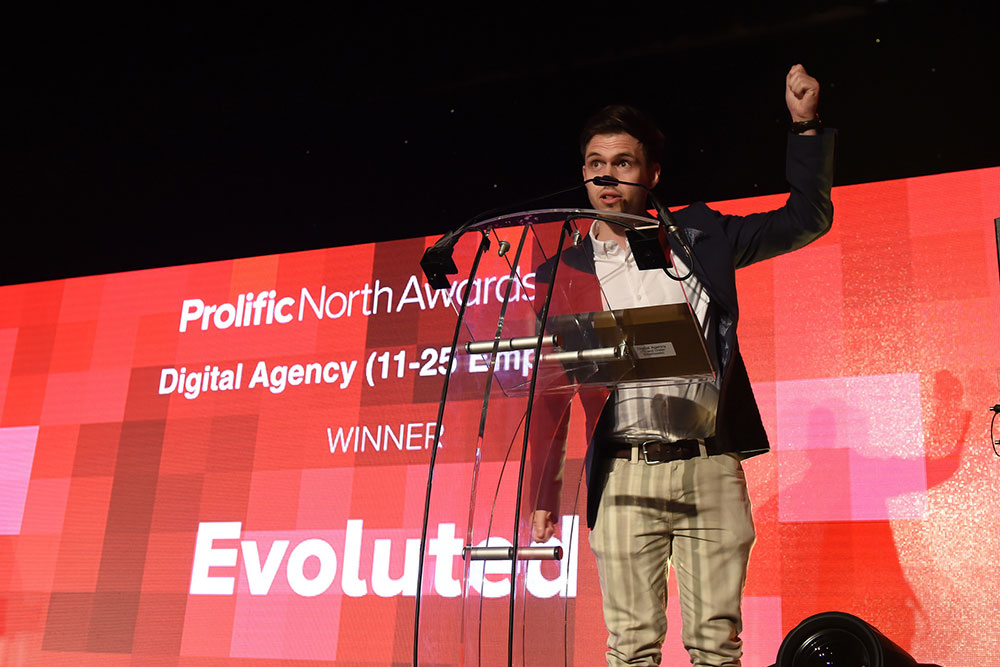 But what exactly made us stand out?
For Prolific North, the category was about demonstrating 'consistently high standards of creative and innovative digital work' in conjunction with the creation of 'award-winning digital campaigns'.
Other key factors key to the win were the exceptional delivery of client satisfaction; as well as staff growth and financial performance.
LOOKING AHEAD
As we approach the halfway point of what has been a busy 2018 so far, we're now excited to see what the rest of the awards season has to offer.
If you like the sound of what we're doing here at Evoluted and would like to work with us, we'd love to hear from you. Get in touch about your digital project here.
All image credits for imagery used within this post go to Prolific North.