Evoluted Named 'small Business Of 2017' At Regional Chamber Awards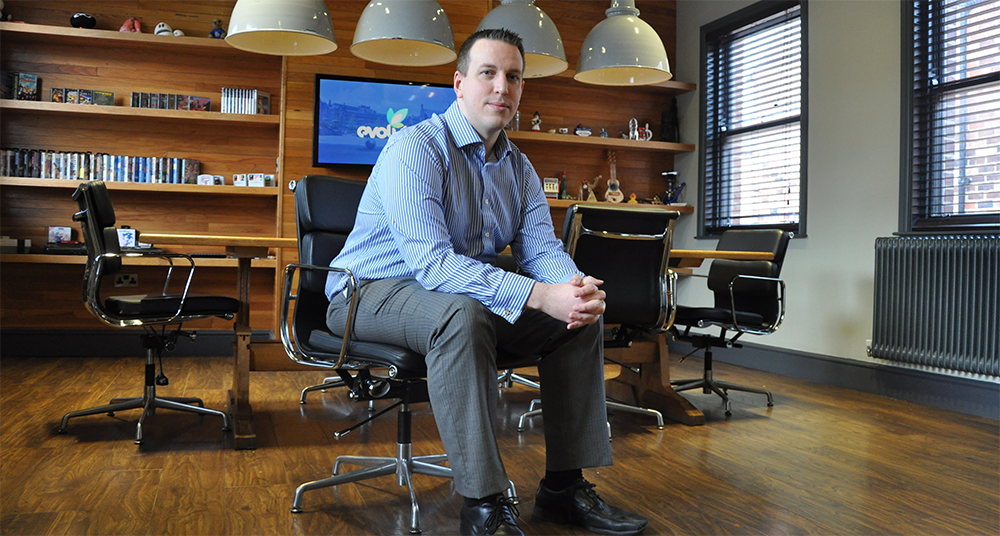 We're delighted to announce that we've been named as Regional winners for 'Small Business of the Year' at the 2017 Chamber Business Awards. It's the second year in a row that we've won at the event, having being named as Regional winners for 'Best Use of Technology' back in 2016.
The award is testament to the great work the Evoluted team continues to implement for our clients. To be recognised for this work against so many great companies in the region is something we're really proud of.
Our MD Ash Young offered the following thoughts upon receiving the award:
"Being awarded with this title by a recognised organisation as reputable as the Chamber is fantastic. We've continued to make great progress over the past 12 months and we're excited so see the growth continue moving forward."
WHAT DID WE DO TO WIN THE AWARD?
The key criteria against which the Chamber decided the business to be named as winners of the award were:
Differentiation from competitors

Potential for growth

Innovation within work implemented for clients

Commitment to staff

Strong managerial and financial performance
We were able to meet these factors for a variety of reasons. Key to these were the websites and marketing campaigns we continue to build and deliver for clients respectively.
AN EXCITING AWARDS' SEASON SO FAR
Winning the 'Small Business of the Year' award comes in the wake of the nomination we received in September for 'eCommerce Agency of the Year - Small'. at the Northern eCommerce Awards.
The finals of that event are now nearly upon us. They'll take place on the 11th October at Manchester Cathedral. We're really looking forward to the evening, where 3 of the Evoluted team will be in attendance.
Slightly further ahead, we'll also now be attending the national awards' event for the 2017 Chamber Business Awards. This will take place at a Gala Awards Dinner event on Thursday 30th November at the Brewery, London.
We'll be in attendance at the event and we'll be posting on Twitter live on the night to let you know how we get on.
Contact our development and marketing team to get a quote for your own project!