Prolific North nominates Evoluted for Digital Agency of the Year
Awards' season 2018 got off to a flyer at Evoluted HQ, with news that we've been nominated for Digital Agency of the Year (11-25) at the Prolific North Awards.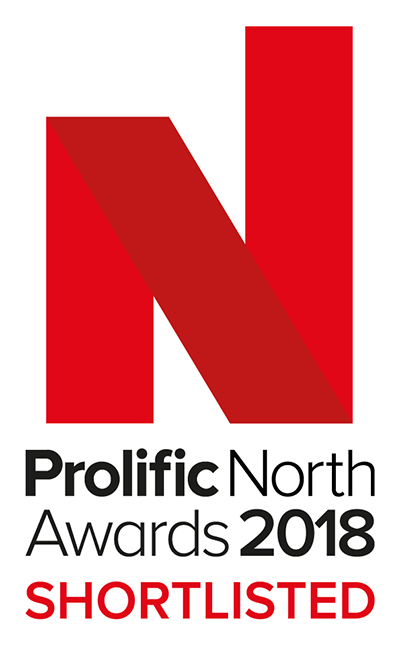 We'll now compete for the prize with 7 other digital agencies operating throughout the North, with the ceremony taking place in Manchester on the 24th May.
Following the announcement of the shortlist, Evoluted's MD Ash Young said:
"It will be great to compete at the Prolific North Awards for the first time. The past 12 months have seen outstanding growth for the company, with the team increasing by 19% against the previous year.
"This has helped us to develop relationships with more clients and we're delighted to see that the work we've done with those companies has been recognised by Prolific North."
Why have we been nominated?
Prolific North based their nominations for the 'Digital Agency of the Year' category on factors including:
Client satisfaction

Staff growth

Financial performance
Their team felt that Evoluted were able to 'demonstrate consistently high standards of creative and innovative digital work' in conjunction with the creation of 'award-winning digital campaigns'.
Our recent awards' performance also played a key role in the nomination. During 2017, we were named as regional winners for 'Small Business of the Year' at the Chamber Business Awards; whilst we also emerged victorious at the RAR Digital Awards for 'On Budget'.
We also received nominations last year at the:
Sheffield Business Awards ('Ash Young: Business Person of the Year')

Drum Network Awards ('Agency of the Year for B2C Marketing' & 'B2C Marketing Campaign/Strategy of the Year')

Northern eCommerce Awards ('Small eCommerce Agency of the Year')
We're now keeping our fingers firmly crossed for success on the Prolific North awards' night.
If you require expert support with your next project, contact our development and marketing team today.