Evoluted Recognised As A UK Business Hero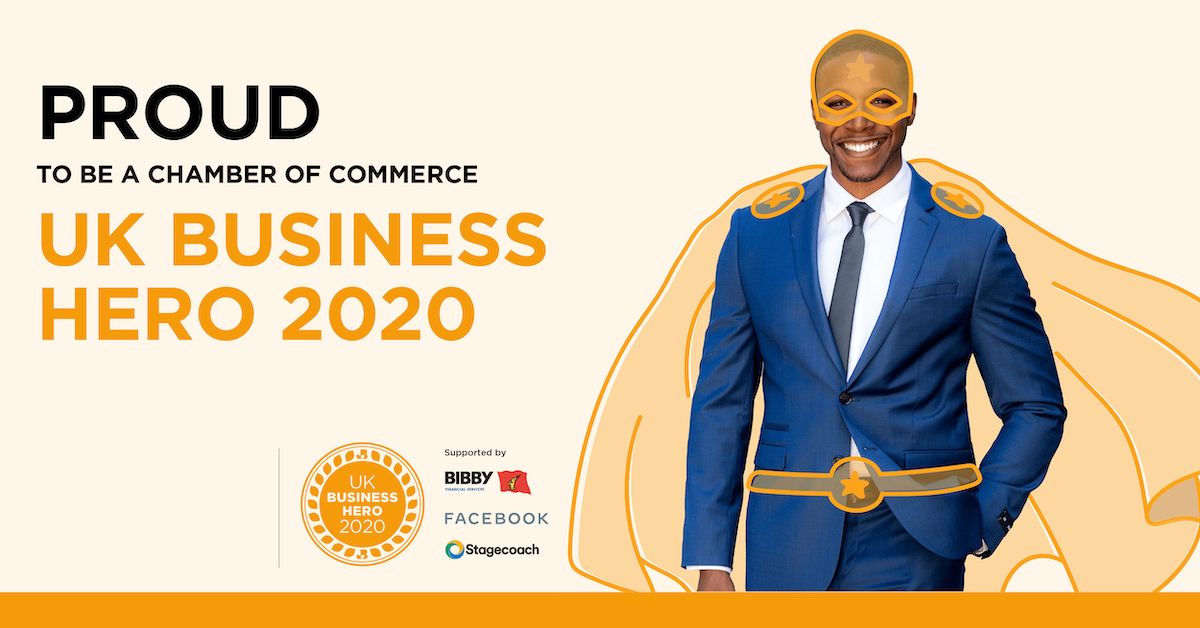 We're thrilled to announce that following the launch of our Free Digital Advice initiative, which aimed to support businesses during the Coronavirus pandemic, we have been recognised by the British Chamber of Commerce as a UK Business Hero.
The coronavirus pandemic is, without a doubt, the greatest modern challenge faced by businesses across the world. Whilst many businesses and industries have suffered, small businesses in particular were hit hard by the UK's sudden entry into lockdown. When physical locations closed, consumers turned online, and they did so in droves.
As a digital agency with a strong presence in the local business community, we felt that we had a responsibility to step up and use our expertise to help ensure those SMEs who make up the heart of business in Sheffield had every possible chance of surviving.
Within one week of the UK going into full lockdown, we had launched an initiative to provide free, unbiased advice to business owners on how to respond to the crisis, how to prepare for a post COVID-19 world and how to adapt their business to survive online. For those who needed to revisit their business model in order to adapt to this digital transformation, we offered free SEO and digital marketing audits to make the transition to an online-first approach as smooth as possible.
With support from the Sheffield Chamber and local business media to spread our message, we saw a quick uptake of our offer, with many businesses reaching out for advice and support. 
Throughout the initial lockdown period, this saw us help a wide range of businesses 'keep the lights on' and even saw a few flourish beyond their expectations. The Evoluted team helped to support:
A local recruiter taking stock of their digital marketing approach, discovering new ways for them to be found online and reach a new client base.

A waste management company to transition from phone bookings to a web-based e-commerce system. This was in response to the huge growth in demand for their services as consumers found themselves house bound, increasing their revenue to 17 times the usual.

A garden aggregates company to achieve explosive growth and record sales as consumers turned their hands to home improvement in the midst of lockdown, doubling their monthly revenues to over £1.5m in April and May.
We also transitioned our free bi-monthly marketing event, Sheffield DM, to run via YouTube livestream. We streamed talks to help educate over 500 people across the UK about using digital marketing to support their business growth. Not only that, but we brought marketers and businesses together to share their experiences, during a time when people needed reassurance.
Our Managing Director, Ash Young, said:
"Building lasting relationships and helping businesses thrive is at the heart of what we do. We knew that this was a time for businesses to stick together and I'm proud of the whole team for stepping in to offer advice and help to those businesses who needed it."
Ultimately, our advice has helped to support numerous businesses both locally and beyond; to respond to the pandemic in a way which enabled them to stay in business, continue serving their customers and understand the importance of engaging with digital. We've developed relationships with businesses and owners that we hope will continue to flourish and who now know where to turn to should they ever need advice.
We're delighted to receive confirmation of our status along with a letter from HRH Countess of Wessex thanking us for our positive contribution.
If you require expert support with your next project, contact our development and marketing team today.