Lockdown business success - Taking an ecommerce site from launch to 6 figures in a matter of months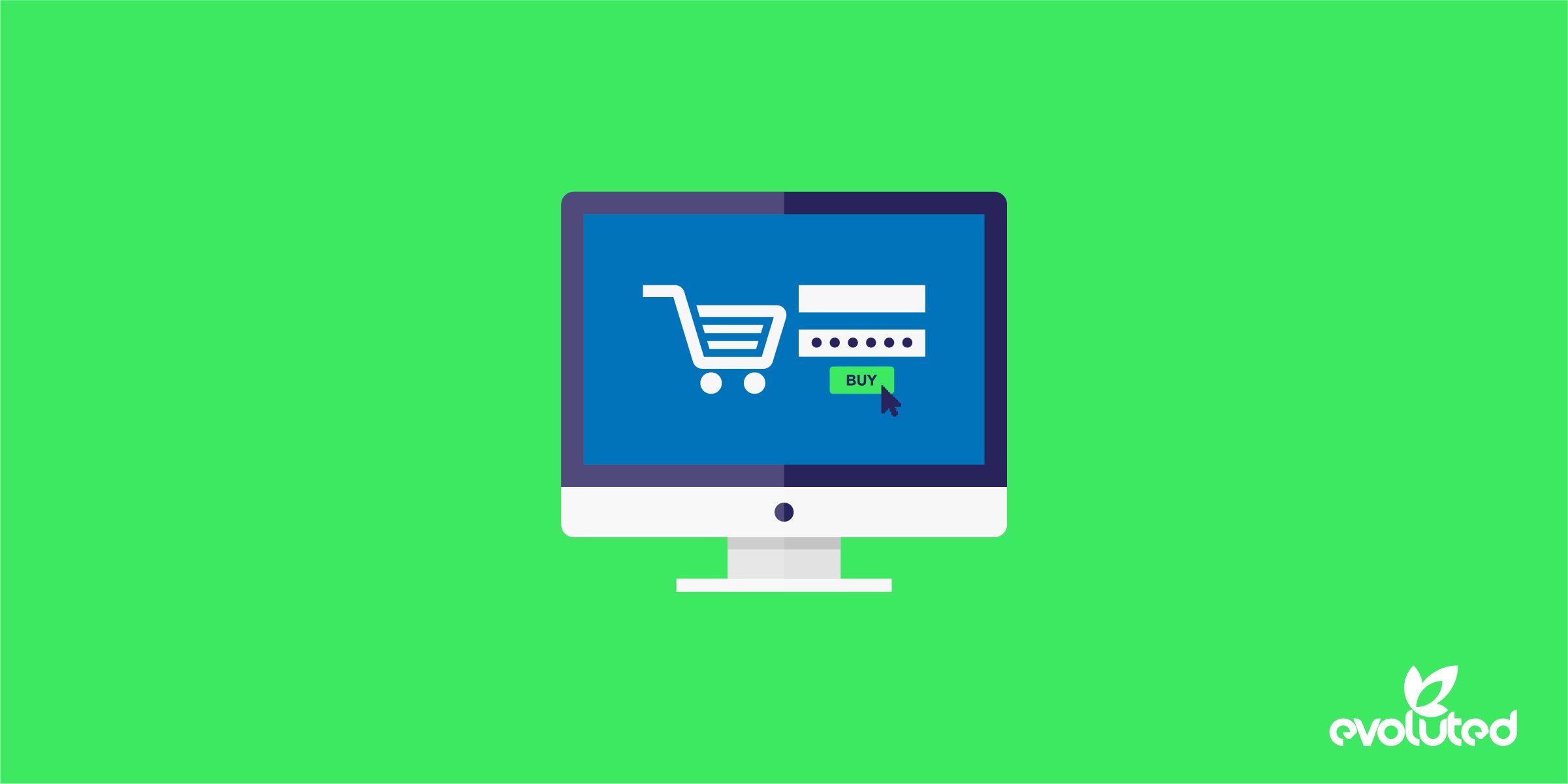 Ash Young launched full-service digital agency Evoluted almost 15 years ago after graduating from the University of Sheffield. Since then, Evoluted has catapulted brands and businesses to success across a huge variety of industries, and has the awards to prove it.
In May 2020, during lockdown, Ash decided to start a new venture, launching his own ecommerce site with a target of reaching £1 million within the first 12 months. Six months after launching, CarMats.co.uk has achieved 12,698 orders, making £459,534 in sales, and is 46% of the way towards achieving that revenue target.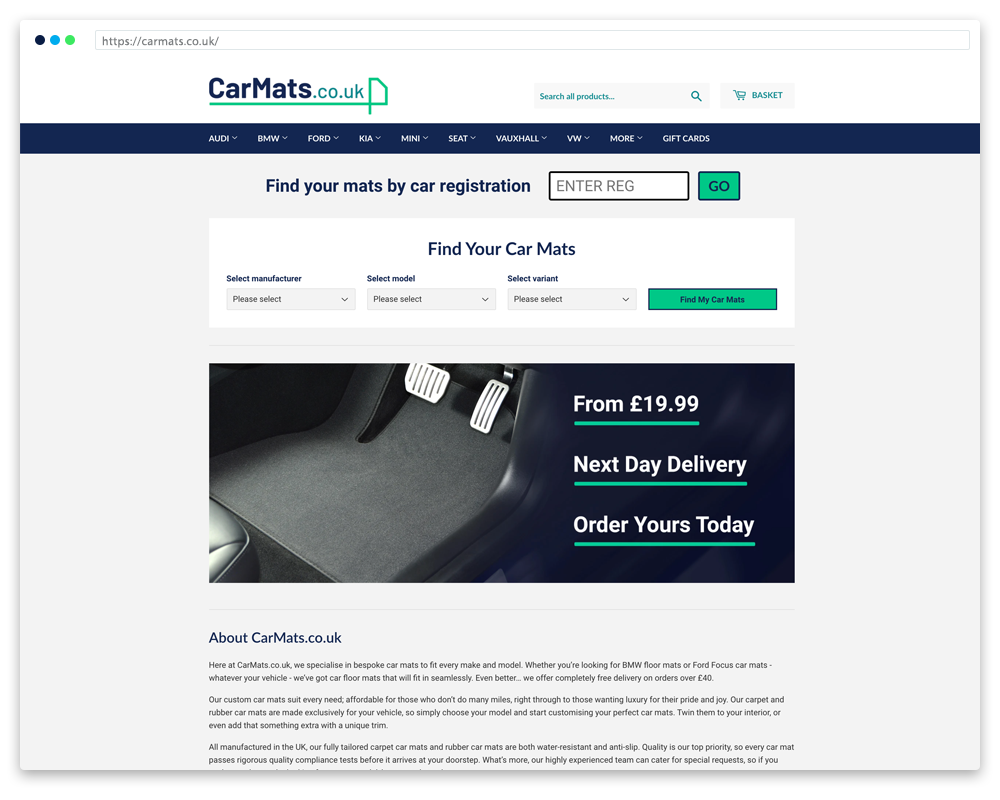 What made you decide to launch your own ecommerce site after years of running a digital agency?
So, for me, I absolutely love everything about ecommerce because it's so immediate. In some areas of marketing, it can be months before you see an uptick in sales if it's lead-gen sales based. Ecommerce is amazing because you can push people to the site, see if they buy, see what they buy and you can monitor all the metrics to find out what is and isn't working. I love solving problems, and a lot of ecommerce is just figuring sh*t out. Why products aren't selling, fixing issues with the website and working with suppliers. This is the side of it that's never really talked about on Twitter or in the marketing world, When we're just marketing, we don't care so much once the product has gone to sale. But when you own the business, you also have to sell what your customers are expecting. You have to think of things like returns and delivering on lead times. The whole thing together, I find really fascinating.
Why did you decide to start a brand new business during a global pandemic?
Like many people, coming into lockdown, I had a lot of time on my hands. We couldn't go to meetings or pitches. Everyone was sort of in fight or flight mode, trying to make sure that their business was ok, that they could still get people through the doors and still service their customers. At Evoluted, we were just like, "let's just take our stuff home and work from home". It wasn't a big deal for us. We were helping our clients get their systems up and running, adjusting to that change, but that was during the first few weeks. So then it was like, "now what?" I had this itch. I wanted to build something and get stuck in again. I think if lockdown hadn't have happened, I don't think I'd have launched the site. I don't think I would have found the time to do all the work that was needed upfront.
How did you decide on car mats and what was the first step to making this actually happen?
I had the idea of launching the Car Mats site because it's an industry that I know. The first thing was figuring out who I could buy car mats from. It turns out that there aren't that many suppliers to any volume in the UK. I spoke to a few and whittled it down to the guys who we're using at the moment. They are one of, if not the biggest, supplier of car mats in the country and they do an amazing job. Once I'd figured out who I could buy from, there was the even harder task of deciding what I was going to sell. I sat down with their manager and he showed me 96 different types of carpet in around 40 different colours! I just knew I wanted a few different qualities so that we could differentiate the product and price. So the initial choice of deciding what to sell was quite difficult as that could have determined whether or not people would buy. 
Then what happened?
Once we'd figured out what we were going to sell, I took it for a test drive. I started by launching one model. I launched carmats.co.uk as it is now but the only menu link which worked was the car mats product page for Ford Focus. I started running ads for car mats for Ford Focus, directing people to the page to see if they would sell. It's a relatively popular model, it's not super budget and I had a Focus at home, so it was easy for me to talk about the fitting and style. It turns out that Ford sells really badly but it was a great way to gauge interest. I tested it with a few different models, one of which was the Tesla Model 3, and those flew out the door. It turns out that Tesla never shut up shop during lockdown, they kept on shipping new cars. So looking back, that's probably why the mats sold so well for that model. Beyond that, it was then all about building the site. I chose to build the website on Shopify because it's quick, easy and cheap. It was low-risk for me and I didn't want to invest thousands of pounds into building a website only to realise that nobody wants to buy car mats!
You managed to find the perfect domain name - how did that come about?
Well, I was going to call it The Car Mats Shop but then I stumbled across carmats.co.uk which was an ecommerce site that was selling car mats, based in Belfast, in Northern Ireland. After a bit of digging around I found out that they had gone out of business a year or two earlier and I managed to track down the owner and buy their domain name from them. 
What has been the most challenging part of launching CarMats?
Honestly? The amount of customer service, dealing with issues and figuring things out that you don't know how to do. You have to figure things out really quickly. One of the issues we had was with our supplier and on lead times. During the early stages of lockdown, we were taking orders and our supplier would dispatch them the next day. People would order on Tuesday and have their mats within a day or two, and that was amazing! Whereas now, with our supplier having more businesses to supply to and more orders coming in, we're looking at longer lead times. We learned very quickly that communicating with suppliers is an ongoing process and we learned how to manage expectations.
What made you want to document the process on Twitter?
I watched a video series by Luke Jordan, where he was documenting the process of building an affiliate site and had set out to achieve a revenue target of 100,000 dollars within a certain period of time. He created videos to document the whole process and I thought it was really engaging. I could see how people would buy it into it and why they found it interesting. People don't talk about ecommerce blogs and how you do it, they just go away and do their own thing, not wanting to tell their competitors what they've done or how. 
With my videos, I go into detail and I do give quite a lot away. Someone else can't go away and do exactly what I've done and how I've done it, because they're not me. You've got to have the drive. Having the idea is one thing but following up on it is another. 
In those early days, when I wasn't sure if it would work, Twitter held me accountable and kept me going. It's also encouraged me to scale a lot faster than I might have done if I wasn't documenting the whole process. I would probably scale at a steadier pace but I have a target and it's about trying to find the best and quickest way to achieve that target, as a challenge for myself. I wanted to show that you can turn something you enjoy into a business that stands on its own feet and makes money. I wanted to show people that you can go and do anything, if you have the drive.
You own a successful digital agency, Evoluted. How is CarMats different to running an agency?
It's very different. The thing about digital agencies is that they are people-based. We're online and we're selling online solutions but actually everything is about people. The team, dealing with clients, it's a personal relationship. It's all about who you gel with. Clients won't work with you if they don't get along with you or like what you stand for. They can pay any agency to do the job. If there are five agencies in the room and you're going to have to pay one of them to do the job for you, it will come down to who you actually get on with, who you believe and who you resonate with. Whereas CarMats is very different - it's faceless. People go online and they make an order and we send the product. 90% of customers, you won't have any interaction with. So it's very, very different.
In what way has having your own digital agency benefitted the CarMats journey?
Running an agency has helped because I know what works and what doesn't, from client experiences. Things like knowing that to get customers to trust you and buy from you, you'll need to get reviews on the website. To get people to leave reviews, we needed the car mats to be good quality, delivered on time and to be exactly what we described them as. We hit 1,000 last month and getting those in early on is something that I don't think I would have done if I hadn't worked in an agency before, if I hadn't known how important it is for customers to have that information on the website. 
You say that you know what works and what doesn't - what do you think a business needs to thrive during this uncertain time?
Well, having a product which you can still buy regardless, helps. So anything which can still be delivered if people have to work from home, because that's the world we're living in now. I think to survive and do well in these times is as simple as delivering what you promise. Otherwise, you upset customers by not doing what you said you were going to. There are a lot of businesses which have gotten this wrong but also a lot of businesses who are doing really well. You have to be able to pivot. There are businesses out there which, looking at it, shouldn't have done well during lockdown, but they have because they turned online and they focused on other areas of the business, and they understand their customers. CarMats during COVID, the search volumes were down about 40-50%. When I launched in May, search volumes were the lowest they have ever been for car mats, but I still managed to make it work.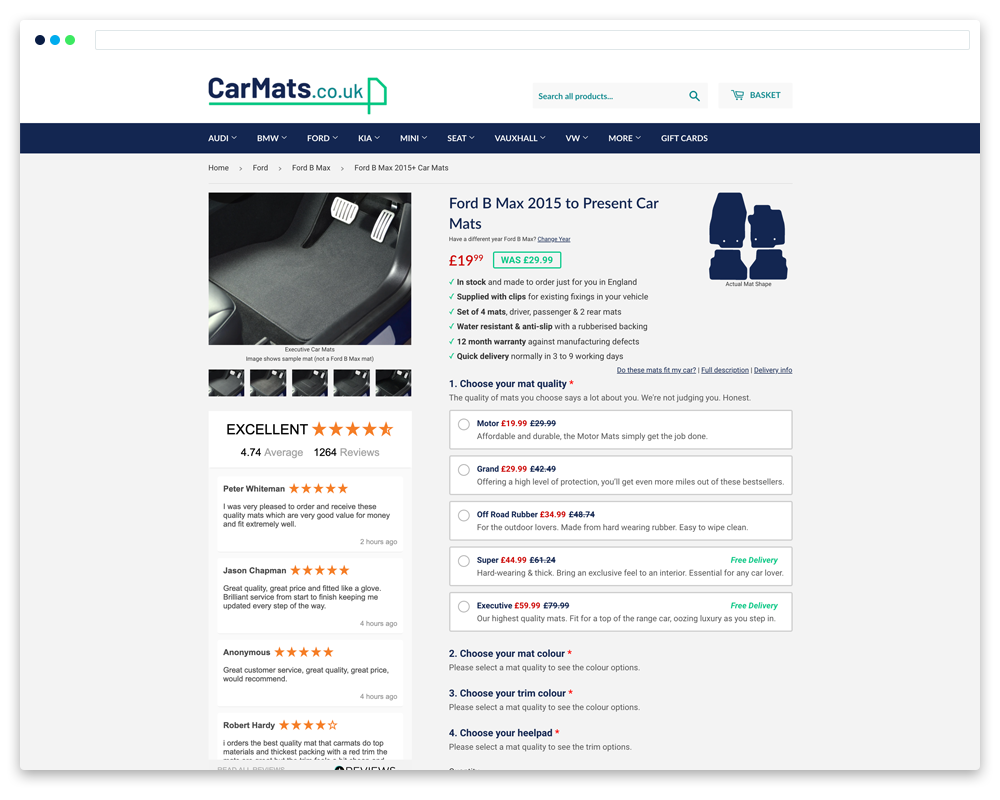 If the search volumes were the lowest they have ever been, why do you think it worked?
Well, first of all, we made a few changes to the website to make improvements to the conversion rate. We installed HotJar and I spent ages watching people scrolling through the site, seeing how they used it, looking for any issues or reasons to abandon cart. We changed the product descriptions, we made some UX changes, we added the reviews widget to the top of the page once we had enough reviews. When you land on the website, you see that we have positive reviews, you see the price and you see a photo of the product. When lockdown restrictions changed, that also helped. You could see the search trend begin to pick back up again because people were still buying cars. So I think it's been a combination of those things.
What has it been like running an agency and launching a new business whilst working from home, during lockdown, when you have a family?
Well, this is the side of it that I've really enjoyed. I've loved getting the kids involved. During those early months of lockdown when the kids weren't at school and I was working from home, the kids came and helped me do the photoshoot for CarMats. We were outside trying to take photos of the footwell, one was holding a painting light and shining it into the car and the other was taking the photo and playing around with the camera. They watched me building the site and got really involved by asking questions. My son Noah was fascinated with watching me programming the website, and so I've started to teach him bits of programming. I think they almost thought "why has Daddy gone a bit bonkers? Why is he selling car mats?". But I remember in the first month, coming downstairs when we'd sold our first two car mats and they were really excited, really into it. 
In the last few months, my wife Caroline has started helping with all the customer service, which I think has definitely changed her view! In the first month, I think she found it really hard because her personality is that she doesn't complain to people and she hates people complaining to her. But customer service is dealing with complaints. I think what she found is that, compared to working as a teacher, she hasn't had to deal with people who are complaining and sending emails in caps or leaving abusive feedback just because their mats haven't arrived the same day. We fixed this by adding something into the user journey which encouraged people to get in touch with us before leaving feedback if they had an issue. So I think that's really helped, seeing the positive reviews and people sending lovely emails when they're happy with their CarMats. But I think she likes to see CarMats doing well and has enjoyed watching the kids get involved.
Do you think anyone can start their own business?
I do, but I think you need to be incredibly passionate. You know, I don't dream about car mats, I do love cars and I know the industry. For a business to do well, you need to really know the product. You see people on Twitter all the time buying a domain name and wanting to set up a business and I think to myself "do you want to set up a business to sell this product because you know about it or do you just have a really cool domain name?" If you don't know anything about the product, it simply won't sell.
And finally, what advice would you give to people looking to start their own business online?
My advice would be to learn everything you can about the product. Buy the product and buy it from your competitors as well. That's something I still do today. I buy the product from competitors to make sure that they haven't suddenly changed the quality or that they haven't upgraded to next day delivery or something. It's important to see what your competitors are doing, how they package the product, what the quality is like, when it arrives etc. And also, speak to someone in the industry who has done it themselves, because you need to understand how you actually make money and where the profitable segments are.
Head over to Twitter to keep up to date with the CarMats.co.uk journey or for even more insight on how to launch your own ecommerce site, check out the video series ride-along.