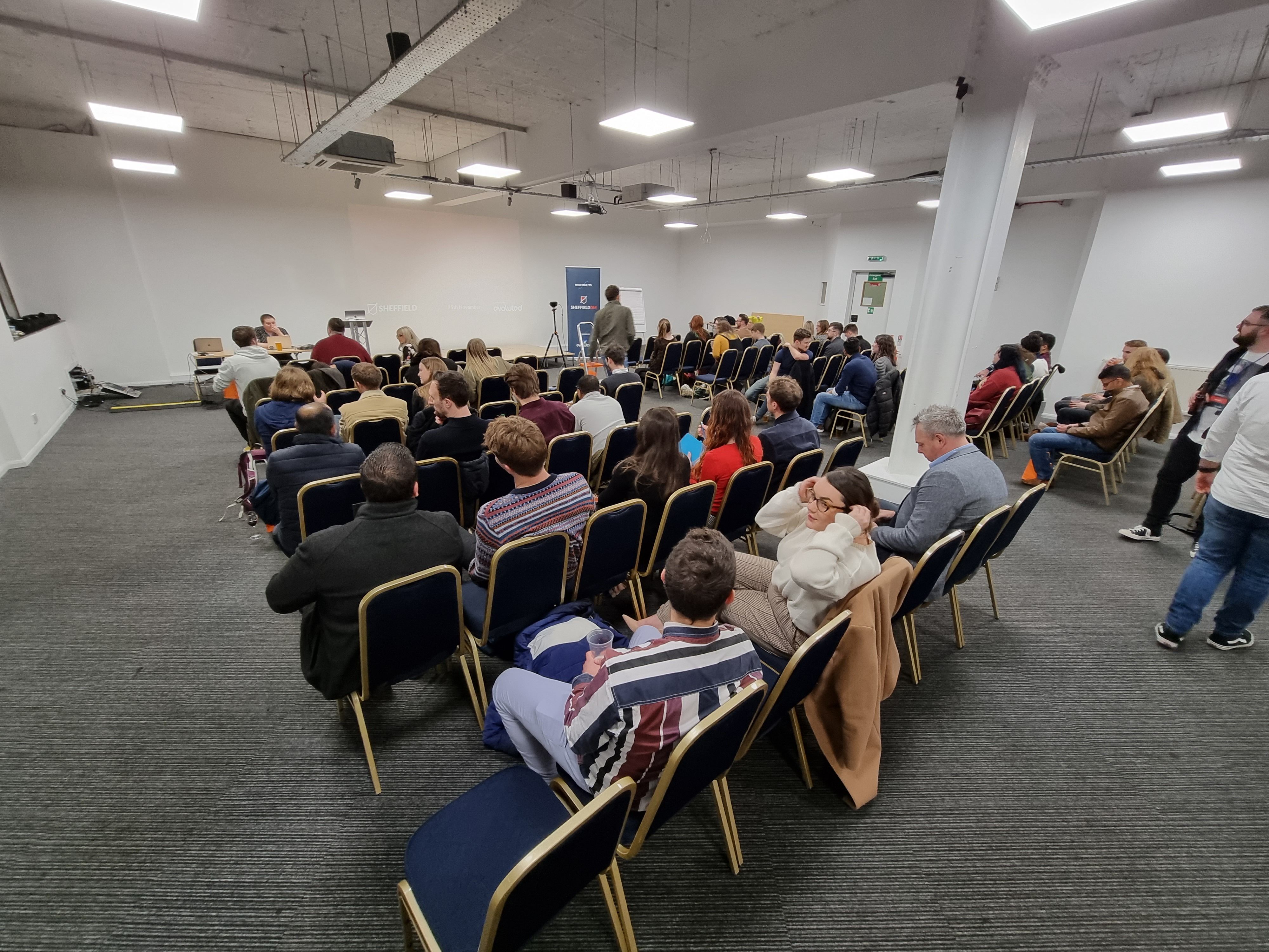 Sheffield DM #22: April 2022
Expert talks on PPC, B2B content and legal compliance in advertising from Anu Adegbola, Billie Hyde, Carys Thompson and Charlotte Cassells.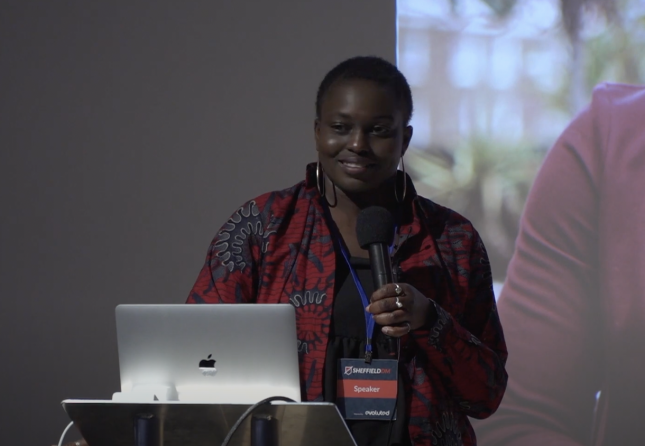 Where:
Showroom Workstation
15 Paternoster Row
Sheffield
S1 2BX
When:
Thu, 28th Apr 2022
17:00 - 20:00
Recap the action here!
Watch all the talks back below courtesy of our Official Media Partners LensGo.
Carys Thompson and Charlotte Cassells' talk:
Meet the Speakers
Anu Adegbola

Paid Search Account Director, Marin Software

Talk: "The Evolution of Paid Search Ads"

Marketing is always evolving, and that's as true for paid search as for any digital discipline. Over the years, search engines like Google have constantly tinkered with the SERP real estate given over to ads, forcing PPC professionals to adapt. In this talk, Anu Adegbola walks us through how Paid Search has developed, where it's headed and most importantly, how to create killer search ads that convert.

Billie Hyde

Learning and Development Manager, SALT.agency

Talk: "Copying Cold Callers to Create the Best B2B Content"

Cold callers are often seen as an annoyance, but do they hold valuable insights for marketers looking to create B2B content? After all, cold call scripts are carefully honed to engage their audience and informed by meticulous testing. In this talk Billie draws on her experience in a call centre environment to highlight the transferable skills for digital marketers.

Carys Thompson and Charlotte Cassells

Shakespeare Martineau

Talk: "Legal Compliance in Digital Advertising"

It's something that all marketers need to be aware of, but would rather not think about: what are the legal considerations when running adverts online? It can often seem like a minefield. Fortunately, Carys Thompson and Charlotte Cassells from the law firm Shakespeare Martineau were on hand to calmly (even despite a late line-up change!) break it down for us in this talk. It spans the key points marketers need to be aware of and upcoming changes to advertising laws on the horizon.