Higham Press
Higham Press has been providing end-to-end show service for dog shows from small open shows to major all-breed championships since 1945. 

The family-run business came to Evoluted for development support to unify multiple disparate legacy systems into one web-based application, migrate large volumes of historical data into new formats, and replace a dated front-end that had limited usability.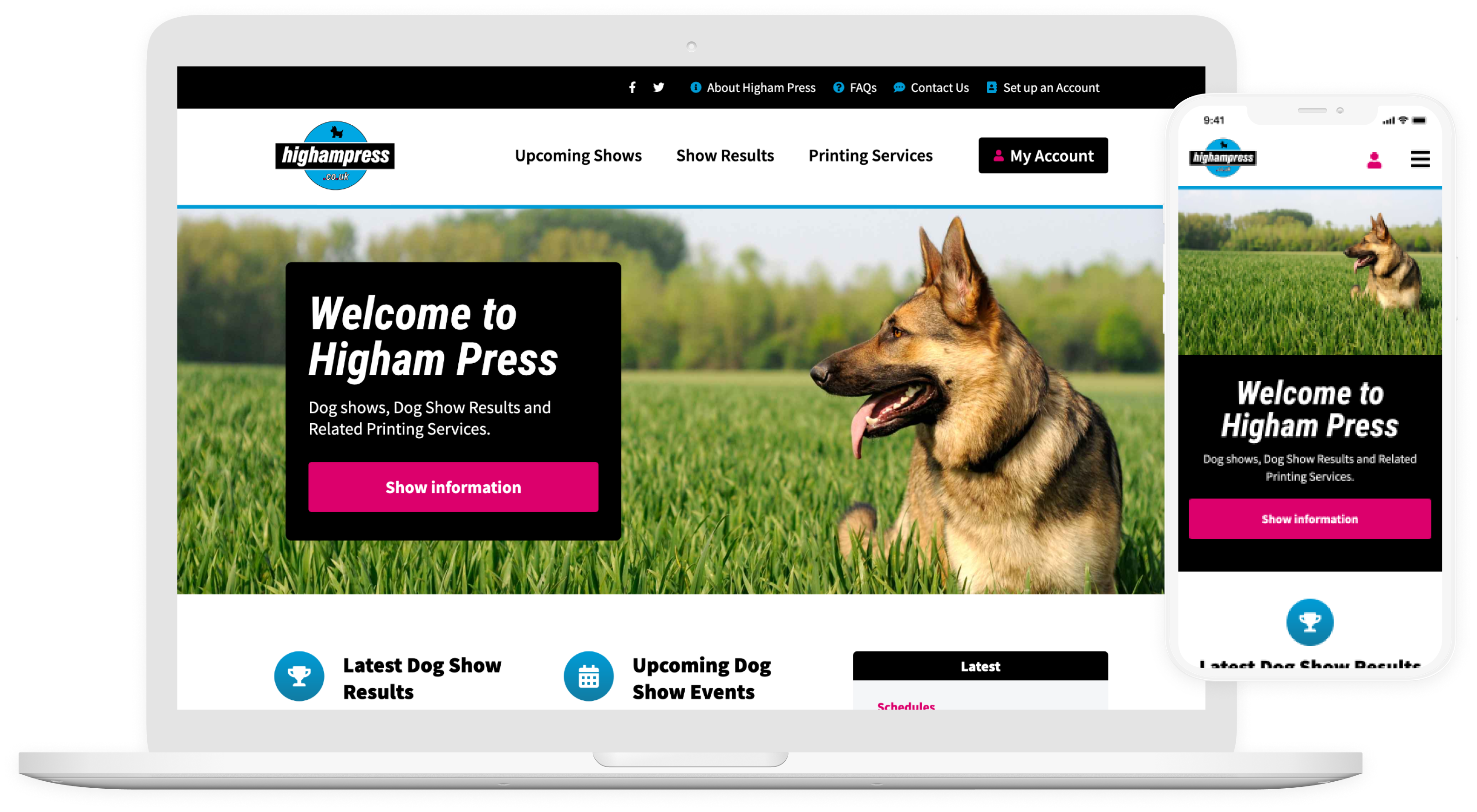 The Challenge
When Higham Press came to us, they were using a 21-year-old show management system that was in need of an update. The system was made up of multiple smaller systems, which all needed to be consolidated into one streamlined platform.
Replacing a large, complex system also came with multiple other challenges, from the amount of data the existing systems held - resulting in a large amount of processing per show - to a multitude of historical data that needed to be imported from the various systems.
The Results
70k

Show entries in the first 12 months

68k

Users on-site during the first 12 months

79k

Dogs managed to date via the platform, including systems to handle grouping for shows
The Solution
To navigate these challenges efficiently, our team spent a couple of days on-site with the client to fully understand how they worked and their internal processes. This gave us a clear-cut understanding of their needs, allowing us to design a system specification that consolidated multiple systems whilst making their processes more efficient. 
By fully immersing ourselves in the client's business and industry, we were also able to quickly get to grips with specialist industry terminology, which was crucial for us to build the right system. 
Once the specifications were agreed upon, our specialist team of developers set to work in 2-week sprints over an 18-month period to complete the project. Higham Press was then ready to launch their new streamlined web-based system, that manages everything from advertising shows on the website, show entries (including payment), show scheduling and publishing of the show results.