SCARPA
A rise in demand fuelled by pandemic lockdowns led to an unprecedented level of success for outdoor footwear brand SCARPA in 2021, making 2022 the year to double down on SEO to keep the momentum going.
Our specialist SEO and Content teams worked together to establish an integrated strategy that increased SCARPA's non-brand visibility, with a record number of keywords making their way to pages 1 and 2 of the SERPs in this highly competitive industry.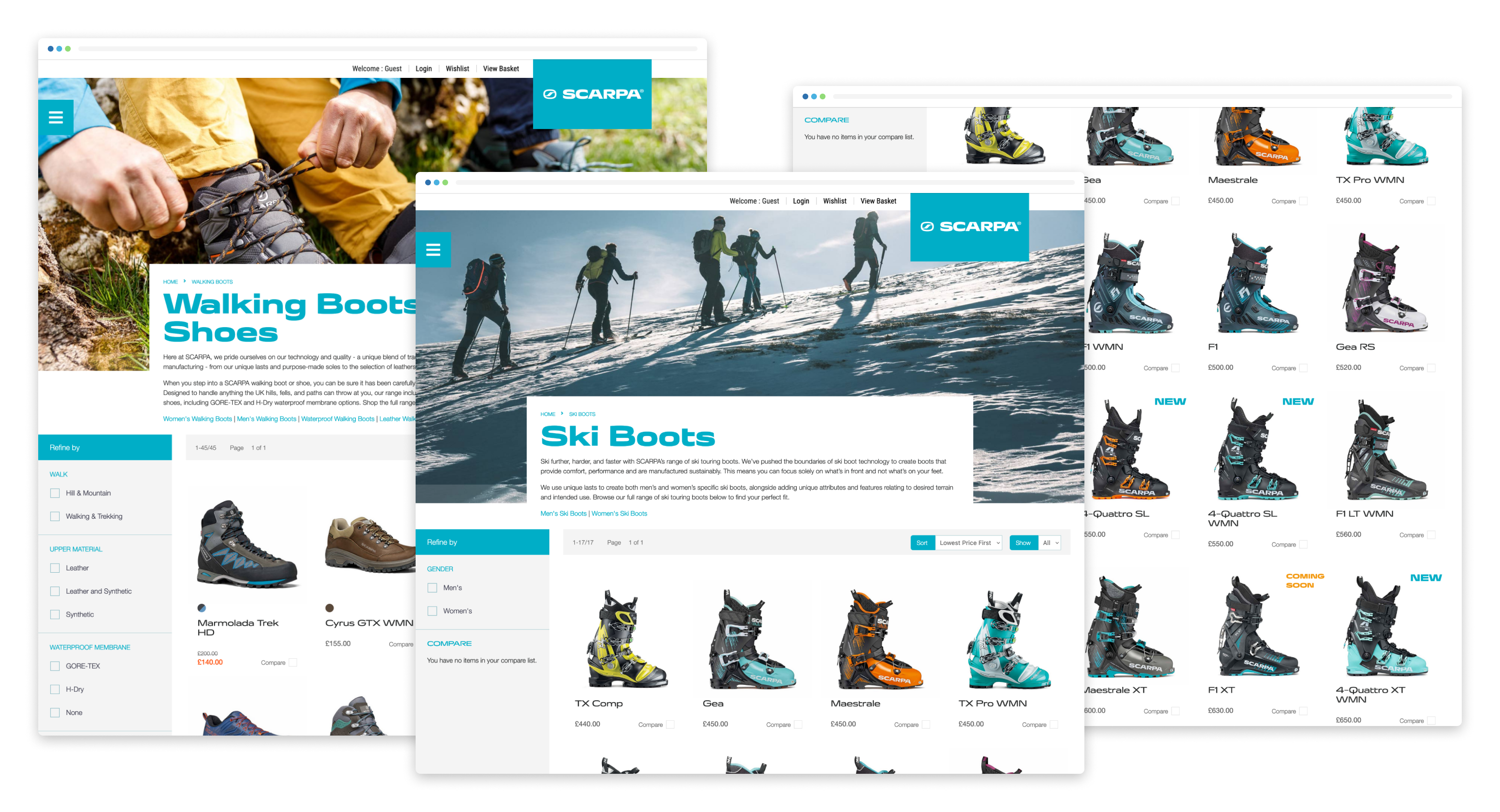 The Strategy
After a record year, reliant mainly on brand search, SCARPA's low non-brand visibility presented an opportunity for significant growth to keep the momentum going.
The new strategy took into account the levels of search demand for non-brand terms related to their products, in addition to SCARPA's business goals, to establish core focus areas. 
Robust topic clustering around focus product lines was at the heart of this strategy, encompassing categories, subcategories, and guides to establish strong pillars and supporting content. Supported by optimised internal linking to diversify anchor text and improve the user journey across the site, this strategy delivered a 31% increase in the number of non-brand focus terms on page 1 in just six months.
Results
31%

increase in the number of non-brand focus keywords on page 1

38%

increase in page 2 rankings for non-brand focus keywords

51%

increase in organic assisted conversions vs pre-pandemic (2019)
Striking the Balance Between Brand Voice and User Language
Our Content and SEO teams worked together to overhaul SCARPA's category pages, which predominantly used brand language that didn't always align with how users search for the brand's products. 
After conducting in-depth keyword research for each of SCARPA's product categories, our teams crafted search-led copy across the site's category pages, striking the balance between optimised copy and the brand's tone of voice.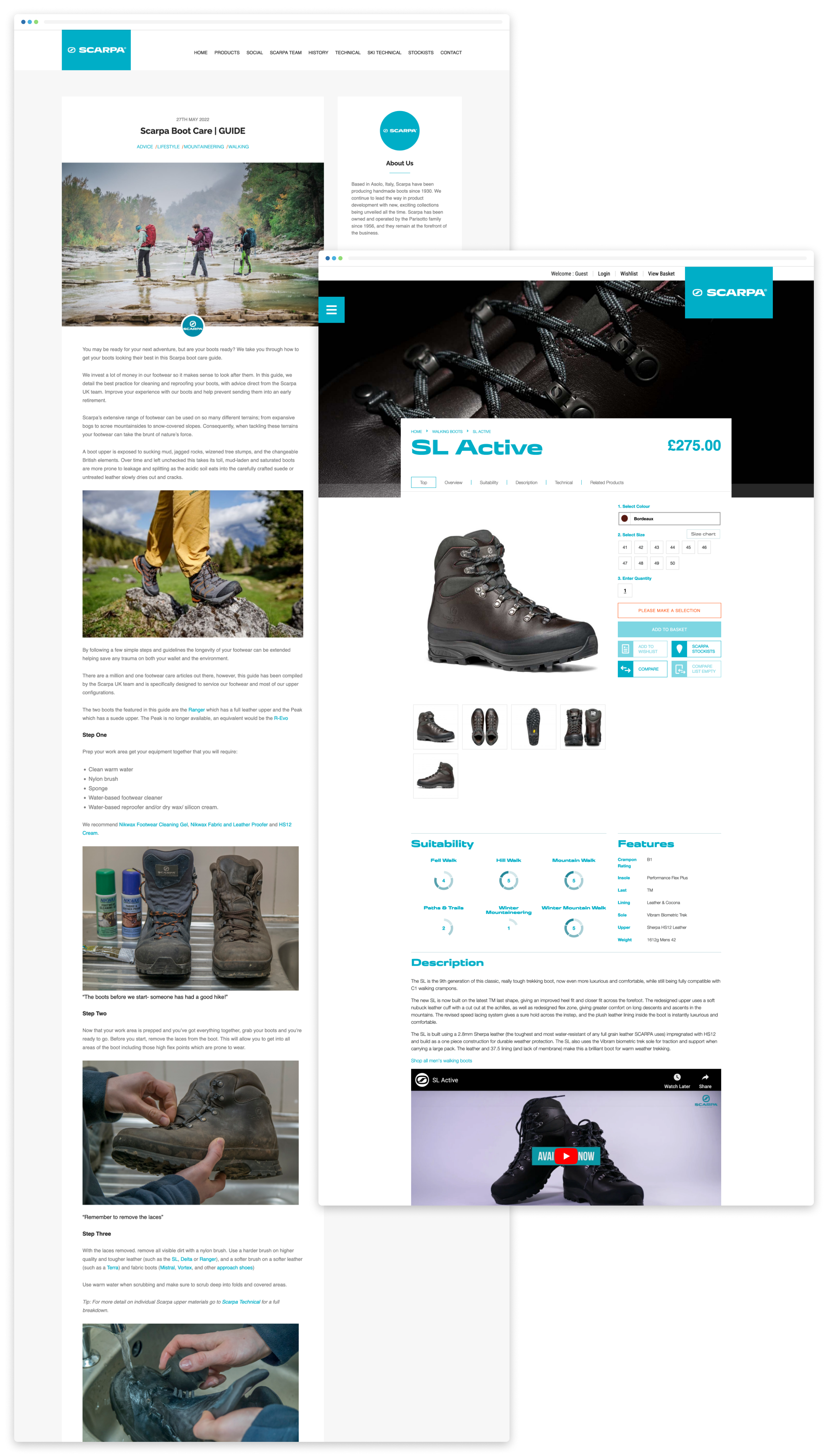 Strategic Internal Linking
Once the foundations were laid and existing content was optimised, our team got to work on implementing strategic internal links to strengthen topic clusters and diversify anchor text. 
Ensuring that our target keywords were also included in anchor text on other related pages and articles helped to strengthen signals to search engines on what the site's content was about. This was reflected in continual increases in rankings month on month.
Whilst visibility was a core focus of this strategy, by carefully mapping out the user journey our team simplified the on-site journey via natural and intuitive links, making it easier for users to find relevant products and reach the checkout stage.