Announcing our latest arrivals
At the start of March, we revealed that two new people would be joining our digital marketing team. Both have since started with us - and we're delighted to reveal who they are.
Highly-experienced search expert Declan Reilly is joining us as Head of SEO, whilst young business founder Joe Dickinson is also joining us in the role of Junior Account Manager. Both will make great additions to our existing team.
Upon joining Evoluted, Declan said:
"I'm very excited to join the team, albeit initially from home due to the COVID-19 outbreak. I've long admired Evoluted's activity from afar, not least the rise of SheffieldDM - something that's been great for the digital marketing community in Sheffield."
Joe was also pleased to join the team in March. He said:
"My first choice was Evoluted from the day I had the interview. I wanted to work for a company that saw me as an investment and were willing to support my development and offer me the opportunity to progress through the company."
Both Joe and Declan have arrived during somewhat unusual circumstances, but both have got stuck into our way of working straight from the off. Evoluted's MD Ash Young offered the following thoughts on the latest growth for the company:
"I'm delighted to welcome Declan and Joe on board. In Dec, we're getting one of Sheffield's most experienced search professionals and I'm excited for him to share his ideas and improve our search processes.
"In his relatively short career to date, Joe has also achieved a great deal too. Setting up a business at a young age is no mean feat and his willingness to develop further will only bode well for Evoluted moving forward."
A CLOSER LOOK: DECLAN REILLY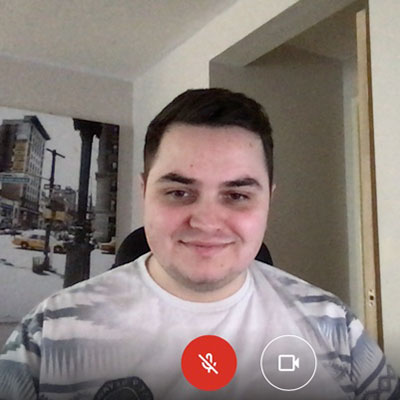 BACKGROUND
I'm enthusiastic about making changes that can have a noticeable impact - in life and in marketing! The two things most associated with me have got to be Sheffield United and SEO.
JOURNEY SO FAR
I'd say my SEO journey is a bit different to most, in that it's all I've ever really done! At 17 years old, I landed an apprenticeship role with little more than knowing what the SEO acronym stood for and an inquisitive brain. I've really enjoyed keeping up with the constant changes to the discipline ever since, and helping to improve hundreds of different websites.
MAKING THE MOVE TO EVOLUTED
The ethos of the company really struck a chord with me. From speaking to the team, it's clear there is a desire to provide the best possible service and work with clients that we can genuinely help.
KEY SKILLS
In my previous role I helped oversee a large and sustained period of growth. I'm hoping to bring some of my learnings from that, along with some new ideas to take Evoluted's SEO offering to the next level.
A CLOSER LOOK: JOE DICKINSON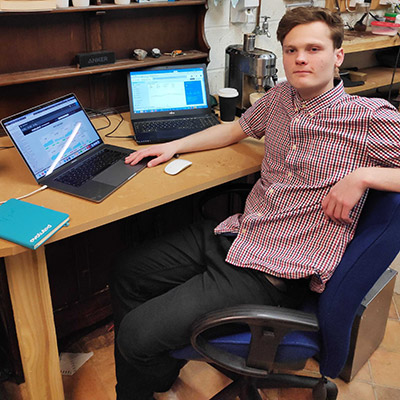 BACKGROUND
I'm enthusiastic about the psychology behind people's thought processes, hence my attraction to creative marketing and how the mind interrupts this. I believe this is the true test of being able to interrupt the human beings thought process and how different demographics react differently. I also have a strong passion for e-commerce, economics and a drive for commercial success.
JOURNEY SO FAR
I would say when I was about 16 I first started learning about SEO or PPC, then UX after I launched my first online website. I wouldn't say I had any idea about SEO at the time, nor how it worked, but through various trials and errors, I slowly started to get a grasp of it and have built upon this ever since. I am now more eager than ever before to continue this career path.
MAKING THE MOVE TO EVOLUTED
At Evoluted, everyone knows everyone and this is something large corporate companies simply can't achieve. I feel part of the long-term goals and not just a number. It should also be noted that the track record of my colleagues and their skills is something I look up to and aspire to be like, which I feel is invaluable for someone wanting to further their skill set.
KEY SKILLS
I've run my own business from start-up to being commercially viable, so I understand things from a client's perspective really well, as I've most likely been there scratching my head too. I am always thinking of ways to be innovative and this is my speciality, marketing is only as good as the person's imagination.
My business, Toilet Face, continues to grow, employing more and more people each quarter, although I am no longer actively involved, I feel my creative ideas and guidance were invaluable to securing its future success.
I feel I am a creative individual, with a few of my favourites campaigns being my the Bog-is Johnson Campaign, which took over the London Dungeons, or taking over the Glastonbury Stage in 2019 with Fatboy Slim with my Wipe Here, Wipe Now gig, to even supporting charities such as PETA and gaining national newspaper coverage from the likes of the Daily Mail & the Independent.