Evoluted become patrons for Sheffield Chamber of Commerce
We're pleased to announce that Evoluted have become Patrons of the Sheffield Chamber of Commerce.

MD Ash Young and Head of Sales James Hodson were presented with a Patronage plaque by Sam Christmas and Daniel Laver of the Sheffield Chamber earlier this month.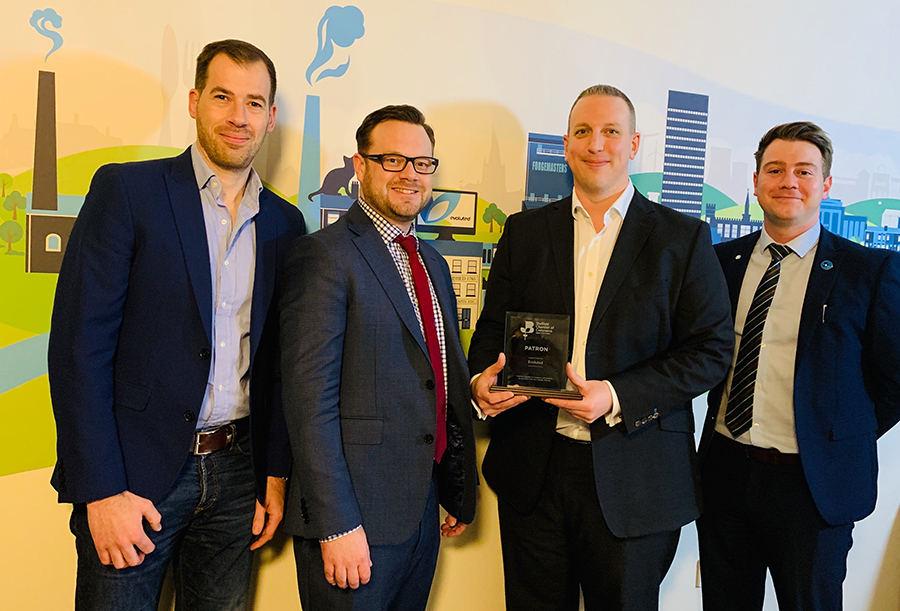 With the technology and digital sectors enjoying excellent growth in Sheffield, this is a great time for us to be involved with the Chamber in the Patronage capacity. On becoming Patrons, Ash said: 
"We're really looking forward to our role as Patrons to the Sheffield Chamber of Commerce. Evoluted has been based in the city for nearly 10 years and it's important to us that we're playing a role in helping the local digital sector to grow."
Sheffield Chamber's Tom Sutton added on Linkedin:
"2019 already marks an exciting year of partnerships for Sheffield Chamber of Commerce, as we are pleased to welcome Evoluted as new patrons. 
"Sheffield boasts a prominent digital and tech sector that is growing so having Evoluted as a Patron of the Chamber is especially important. We are keen to engage, work with and support businesses and members in that sector."
PATRONAGE RESPONSIBILITIES
In our role as Patrons of the Sheffield Chamber, we'll be helping to support community projects and city-wide/sub-regional initiatives. 
The Sheffield Chamber will also be helping Evoluted in our support of the local, bi-monthly digital marketing event Sheffield DM. Designed to help bring together digital marketing professionals to share knowledge and learn from each other, the first event back in November was a great success.