Evoluted Pushes For Growth in 2021 as it Signs £1 Million in Business
Award-winning digital agency, Evoluted, begins the year with two significant client wins, signalling the agency's commitment to rapid growth over the next 12-months. 
The Sheffield digital marketing agency is excited by its strong start to the year, after overcoming the challenges felt through the industry and beyond in 2020. The £1 million client wins come as long-term retainer contracts with Mountain Boot Co. and Talasey, who have partnered with Evoluted for its host of digital services including web development, SEO, content marketing, and digital PR.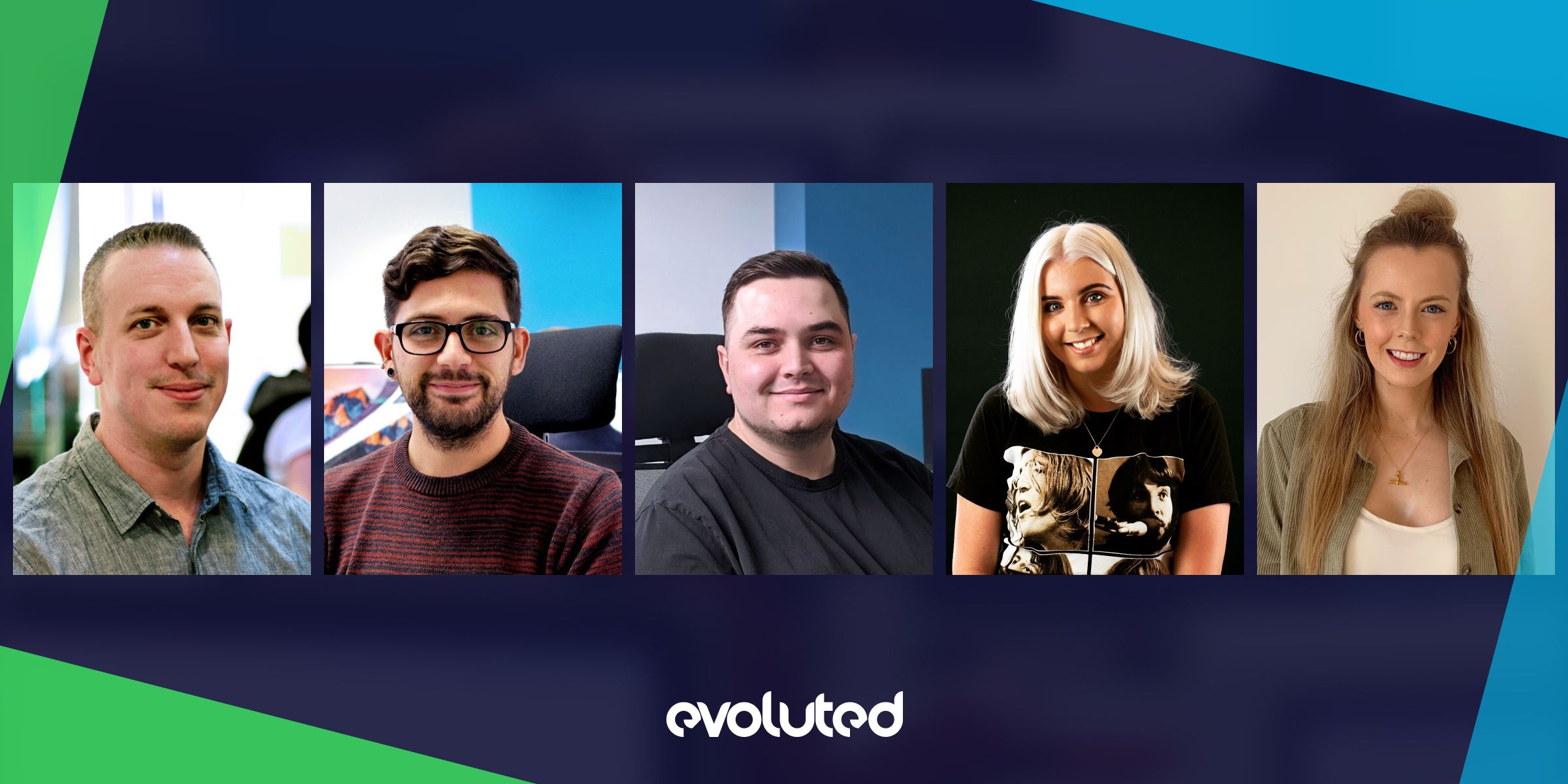 Ash Young, Managing Director at Evoluted, said: "They are really exciting clients to bring on board, alongside a range of other clients that have already signed with us in 2021. These accounts allow us to support our explosive plans for this year, enabling us to create new roles within the team and make senior hires."
Last year, Evoluted welcomed Declan Reilly as Head of SEO and in January hired Laura Rowley as Content Marketing Manager. This month, Becky Carré has joined the team as Head of Paid Media. 
All three will be working closely with Head of Marketing, Giorgio Cassella, and the wider team to set results-driven strategies for both Mountain Boot Co. and Talasey, and are part of the continued investment into the team's resources as a full-service digital agency. 
Mountain Boot Co. is a distributor of well-known outdoor activity brands, distributing brands such as SCARPA and Sea to Summit. Evoluted will continue to support Mountain Boot Co. in the development of their brand designs.
Joanne Overton, Marketing Director at Mountain Boot Co., said: "We've been working with Evoluted for some time but are pleased to be engaging with them further in 2021. We currently have several brand websites for our distribution portfolio but with the launch of a new corporate design and brand identity internationally for our rucksack brand Deuter we were worried about if this could be implemented on our UK platform. After speaking with the Evoluted team they put us at ease and are able to bring this vision to life while also incorporating new functions to improve the usability of the site."
For Talasey, Evoluted will be revitalising its web presence with a suite of new websites for each brand, as well as its group presence, along with developing SEO, content marketing, and digital PR strategies for all brands. Talasey is a leading UK supplier of landscaping products and solutions.
Amy Coggan, Digital Marketing Manager at Talasey, said: "We want to give our customers the best online user journey to learn about the Talasey Solution and showcase everything we have to offer. "With a portfolio of product brands, we required several brand websites along with a corporate brand site, with the aim to let each brand develop its own identity whilst always having that mention and pushback to the Talasey Group as a whole service provider for landscaping solutions.
"After speaking with the Evoluted team, they listened to what we were trying to achieve and presented a solution that we felt really captured our vision for where we want to take our online presence. Their expertise across not only web development & design but also SEO is exactly what we were looking for in an agency. We also found the team to be really approachable, friendly and easy to work with which was also important to us, as we were looking for a long term partner.
Although 2020 was a tough year, Talasey is preparing for significant growth in 2021 with the introduction of new products and brands and the launch of the new websites will play a big part in this. We are looking forward to working with the Evoluted team this year and seeing our websites and online presence really step-up!"
The new client wins and staff hires go hand-in-hand with Evoluted's growth strategy for the year, alongside its development of the digital marketing event, Sheffield DM, which launched in 2018. 
Sheffield DM is now back for 2021 after recently announcing its Digital Marketing Meetup, a bitesize snack of digital marketing that attendees can enjoy over lunch.
Of Evoluted's plans for the future, Ash Young, said: "2021 is set to be a huge year for Evoluted, we're further securing our position of one of the leading full-service digital agencies in the country and are looking forward to welcoming more new clients and staff.
"For those in the marketing world looking to step up to their next challenge, we are currently hiring remotely across the UK for a number of roles. You can find more details on our website and in the months to come as we grow further."
Evoluted is committed to delivering strategic, creative and results-drive digital marketing services for both B2B and B2C clients in a range of sectors. For information contact the team now.