Car Leasing Marketing Guide: Using SERPs to Find SEO Opportunities
This post is an excerpt from Evoluted's Guide to SEO and Digital PR for the Car Leasing Sector in 2023, informed by our award-winning and award- nominated marketing campaigns in the automotive industry, plus fresh analysis.
Digging into search behaviour and search engine results pages (SERPs) for a specific industry is a great starting point to understand where your SEO opportunities lie and how to reach your customers organically.
It's important to use search volume data to check any assumptions about how your customers might search. For instance, the first thing to note when digging into search behaviour in the car leasing sector is that the way people search about the industry as a whole has changed over time.
'Car leasing' is now a far more popular search term than 'vehicle leasing'; the latter variation is in decline and search interest has dropped 62% since 2018, while 'car leasing' has become the dominant term with around 165,000 searches per month in the UK (per Google Trends and Keyword Planner data).
Tellingly, even for the term "vehicle leasing" the search results are heavily weighted towards websites describing themselves as car leasing companies.
Follow-up questions
The search results for car leasing queries hold significant traffic-driving opportunities beyond the main organic listings. This is a sector where people have a lot of questions during their research - and this is reflected in the amount of SERP real estate Google hands over to these follow-up queries:

These kinds of questions give car leasing companies valuable insights into content topics which would be of real interest to users and serve as potential entrances into your website.
Similarly, using Google's "Related searches" section (usually found at the bottom of the SERP) gives a great indication of popular subtopics within car leasing.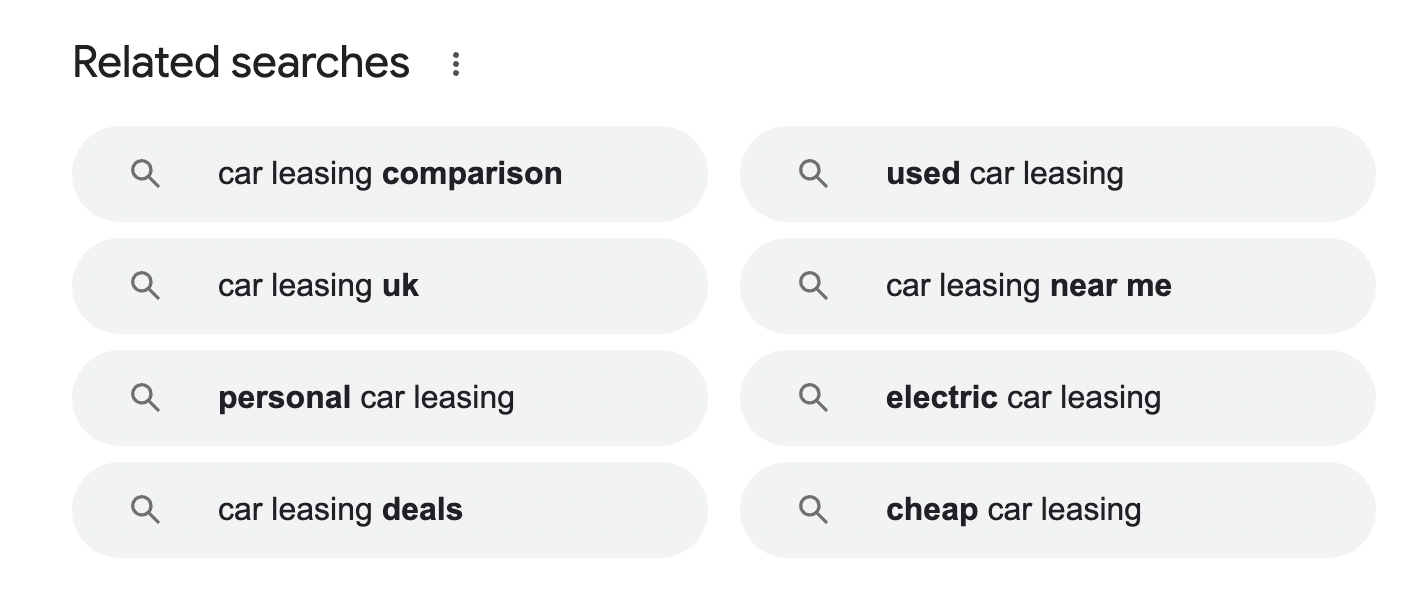 And if you play your cards right, there's even a chance to be featured directly on the SERP as a suggested company by Google, if it believes your site is likely to be of interest to users searching car leasing-related queries. This allows you to leapfrog the main SEO battleground of the organic listings and secure priceless bonus SERP real estate:

FAQ schema
FAQ schema provides another opportunity to win some extra SERP space, this time underneath your organic listing. Google can choose whether or not to display questions and answers in the SERPs. In this instance, Google is showing some love to the car leasing websites who it deems to do a good job of answering common follow-up questions - or even questions about your own brand, as with leasing.com: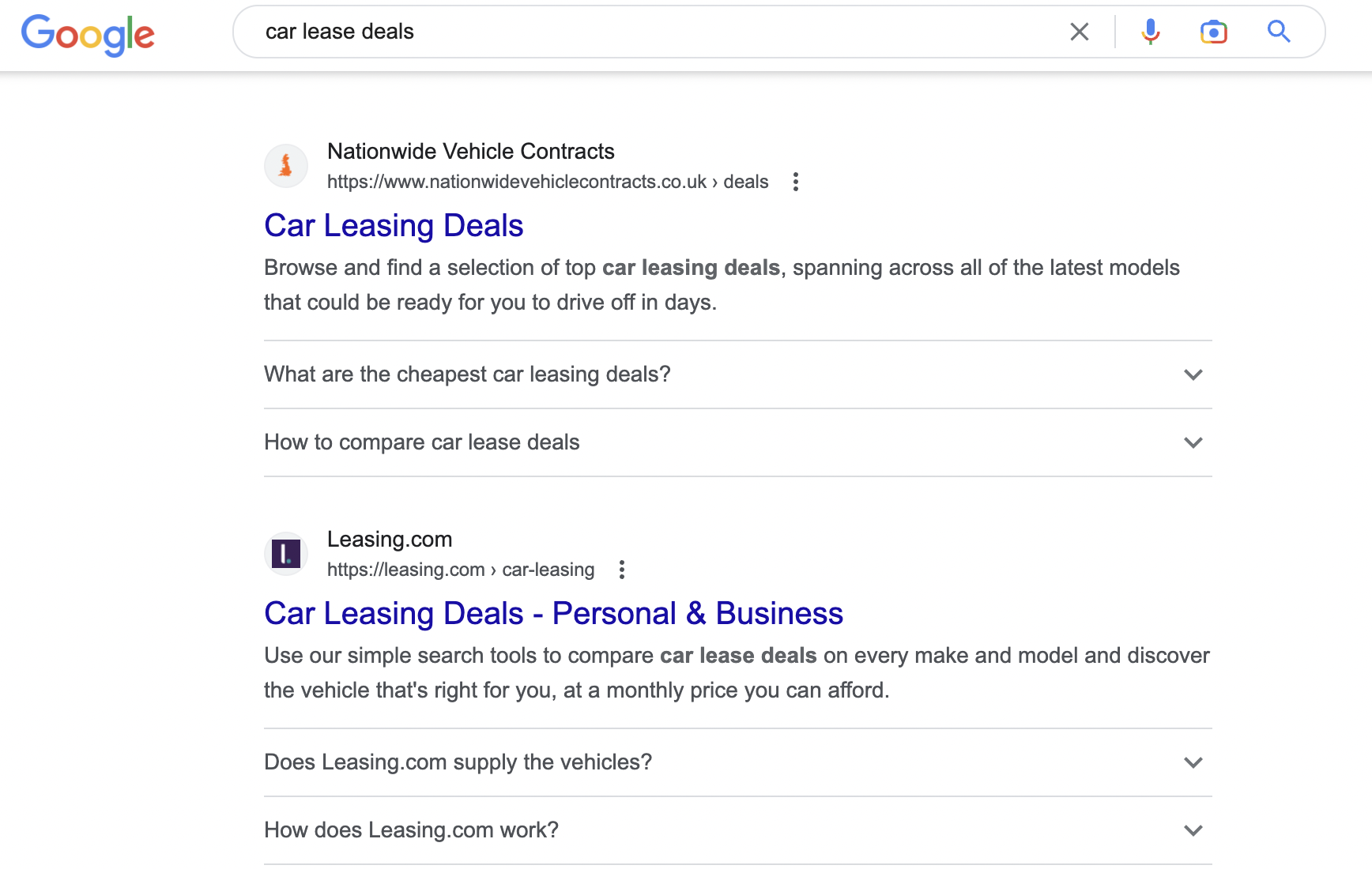 To read the rest of Jen's SEO analysis including key topics to watch, analysis of the leading companies' strengths and weaknesses and the strategies bringing them success, download the full guide for free.