How to spot and remove fake google reviews
For online businesses, reviews are central to the way they are perceived by potential and existing customers. However strong your advertising or branding is, if your customer feedback is not positive, this will speak loudly about your business.
Conversely, a large number of strong reviews will give your brand an excellent advantage compared with competitors who may not be rated as highly.
This is why so many advertisers utilise online review aggregator platforms to build up as many reviews as they can. Unfortunately, not all reviews you receive may be genuine.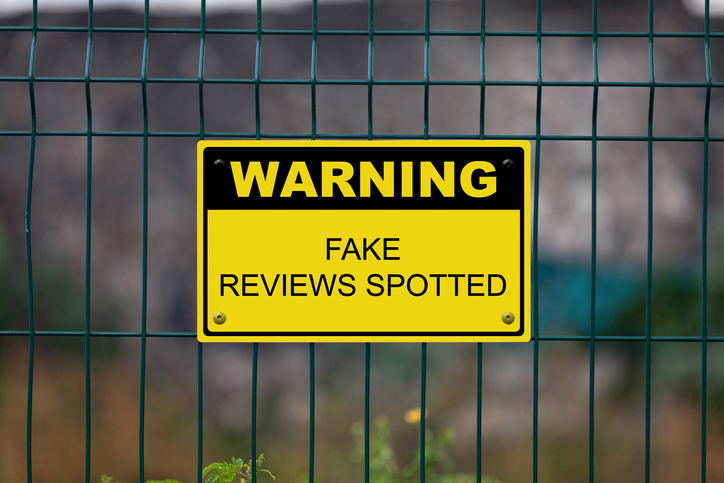 The problem of fake negative reviews
Fake reviews may include false statements or allegations against you; others may have been written by competitors attempting to sabotage your brand; some may be from individuals who have never interacted with your business. On rare occasions, it has been cited that disgruntled former employees or business partners may be trying to exact some kind of 'revenge' against your branch - this instance can be particularly troubling!
There are a number of review platforms available for businesses to use, including Feefo, TrustPilot and Reviews.co.uk, but for this guide we will be looking at Google Reviews specifically. 
IMPORTANT
As frustrating as it may be, there is no guarantee that Google will remove any reviews that you attempt to have taken down. If it was too easy to have reviews removed, this process could easily be abused by those looking to suppress legitimate negative feedback.
How to spot fake google reviews
The first step to tackling fake Google reviews is to make sure you are certain the review is indeed fake. Negative reviews, particularly those from angry customers, can appear to be slanderous in nature, but if based on a real interaction, they cannot be considered fake.
Common fake review signals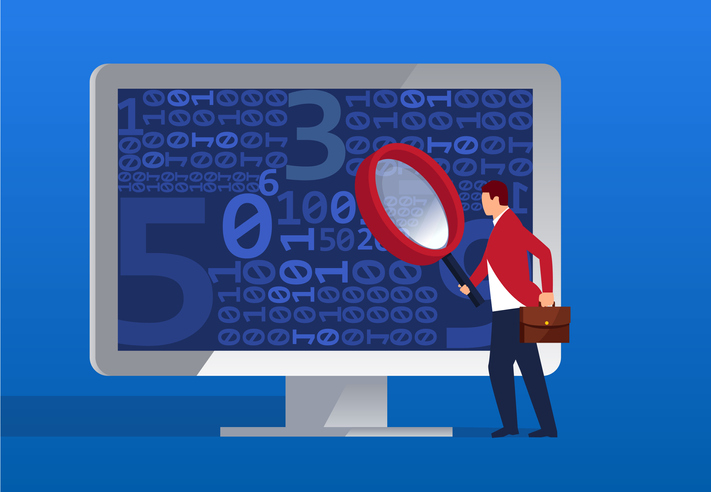 Fake reviews can vary wildly but are generally quite easy for the advertiser to spot if they know what they are looking for. Typical characteristics of fake reviews include the following:
The reviewer's name does not appear anywhere in your customer database. If they haven't bought from you or used your service, there is a good chance their review may not be legitimate.

The reviewer has left a string of similar reviews for other businesses. A reviewer who gives multiple businesses 1-star reviews with very little movement may be abusing the platform.

Mistaken identity. If the review mentions services or products that you do not sell, there's a good chance the reviewer has mistaken you for another brand or service

The reviewer offers no comment or elaboration about their experience

The review contains false information
Unfortunately, spotting fake reviews is the easy bit. Having them removed is where it can get tricky.
How to respond to fake reviews
Review responses are useful as they allow you to address any issues raised. They also give you an opportunity to reassure other users who may see it.
If you do not recognise the customer and their complaint cannot be linked to your service, this can also be acknowledged, for example:
"Thank you for leaving a review. We take feedback very seriously; however, I'm afraid we can find no record any customers matching your name or details. We would greatly appreciate the opportunity to help you wherever we can – if you have had a bad experience with our service, please contact us on [insert customer service email]"
This makes it clear that there is something not quite right about the complaint, but also shows that your business cares about what customers say.
Likewise, if a user has left a 1-star review but offered zero information about their experience, you should consider responding and making this clear:
"Thank you for leaving a rating. We're sorry to hear you had a bad experience; however, we cannot offer any assistance or resolution without details about what you did not like. If you wish, please contact us on [insert customer service email] to discuss your issue and we will try our best to help resolve it for you."
How to remove fake google reviews
Suspected fake Google reviews can be reported to Google by anybody. Suspect reviews can be flagged to Google by choosing 'Flag as inappropriate' from the options next to the review. In Google Maps, this will appear when you click the three dots on the right-hand side of each review.

For Google searches, this will appear as a small flag icon next to the star rating. 

From here, you will be taken to a page where you can report a policy violation. Here you will be asked to provide your email address, and to specify a violation type.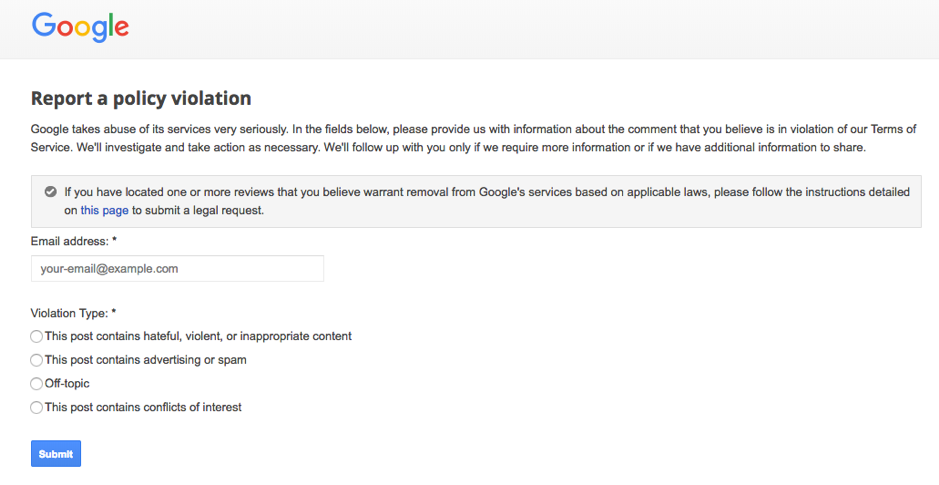 Once submitted, Google will review your complaint and will contact you if they require further information or have feedback to share. This does not happen often, though.
USEFUL TIP
Google is more likely to take action against a review that has been flagged more than once. If you are able to, you should request a number of colleagues to take the same action. There is no guarantee your complaint will be reviewed, but those with greater numbers will take priority. 
How to report fake reviews to google small business support
Reporting suspect reviews to Google Small Business support should be your next port of call if your initial flagging did not work. The response you get from flagging a review shouldn't take more than a week. If, after this time, the review is still there, it's time to contact Google My Business. You can do this by following these steps.
Log into your Google My Business page here: https://www.google.com/business/

Navigate to the Reviews section

Click the home menu, and then select Support

You can then select a preferred method of contact, either Phone or Email

You will be asked to fill in a few pieces of information. Attach a screenshot example of the suspect review and offer any further information you feel may be helpful.

Submit your complaint. You should hear back within 2 working days.
What information to provide
When the representative from Google My Business gets in touch with you, they may ask for further information about why the review should be taken down. We recommend keeping note of the following:
Which policy the suspect review is in violation of

Why the review is not a legitimate review of a customer's experience

Any supporting information. This could include a screen shot of the review itself or information about the user's previous review patterns. 
The representative will then review your case and advise you on what happens next. If your complaint is successful, the review will be removed. 
What if you cannot get a fake review removed?
There will unfortunately be occasions where the review you suspect to be fake cannot be taken down. Google will only remove reviews that it sees to be in direct violation of their policies. It may be that there is insufficient evidence to determine whether the review is legitimate or not. If this happens, don't panic, as there is still more you can do.
Bolster your positive reviews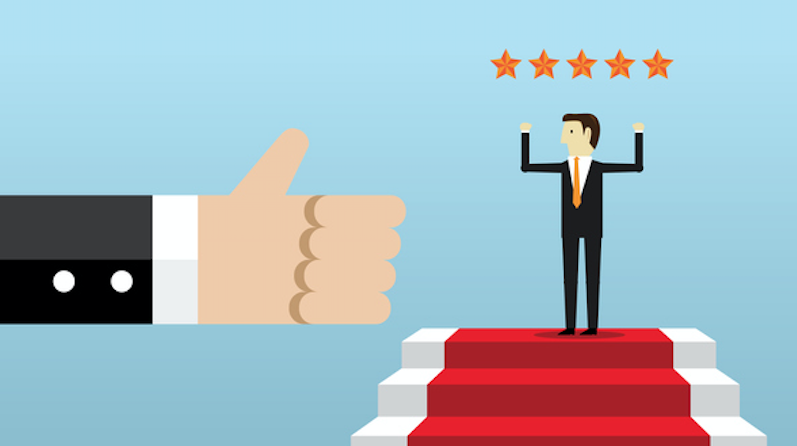 If you cannot get a suspected fake review removed, the next best thing is to make sure you have responded to it clearly and helpfully so other users are given an accurate and fair assessment of your company.
Following that, consider bolstering your existing reviews. You can do this by directing website users to the Google reviews platform, whether as part of your website customer journey, or as part of your email marketing strategy.
Generating more positive reviews will increase your aggregated score, in addition to pushing negative reviews further down the list where fewer users are likely to see them. 
Summary
It is unrealistic to expect five-star reviews across the board, particularly if you service a large number of customers. Reviews are more than a marketing tool for your business; they offer invaluable insight into how your brand is perceived.
It may be tempting to assume strongly negative reviews are not legitimate; however, you should always assume a review is legitimate and take appropriate and courteous action until you can prove otherwise.
Last updated 14th October 2019