Sheffield DM's Birthday Bash A Big Success!
We celebrated Sheffield DM's third birthday in style, holding a huge birthday bash at Showroom Workstation which featured three great speakers, Mario Kart, giant Jenga, and of course, lots and lots of birthday cake!
After a crazy three years of running Sheffield DM, scaling the event from humble beginnings in the Sheffield Tap, to pivoting the event to online during the pandemic, to expanding into a bigger venue, we knew we wanted to go all-out to honour our third year, so we couldn't have been more thrilled with how the event went. 
THE SPEAKERS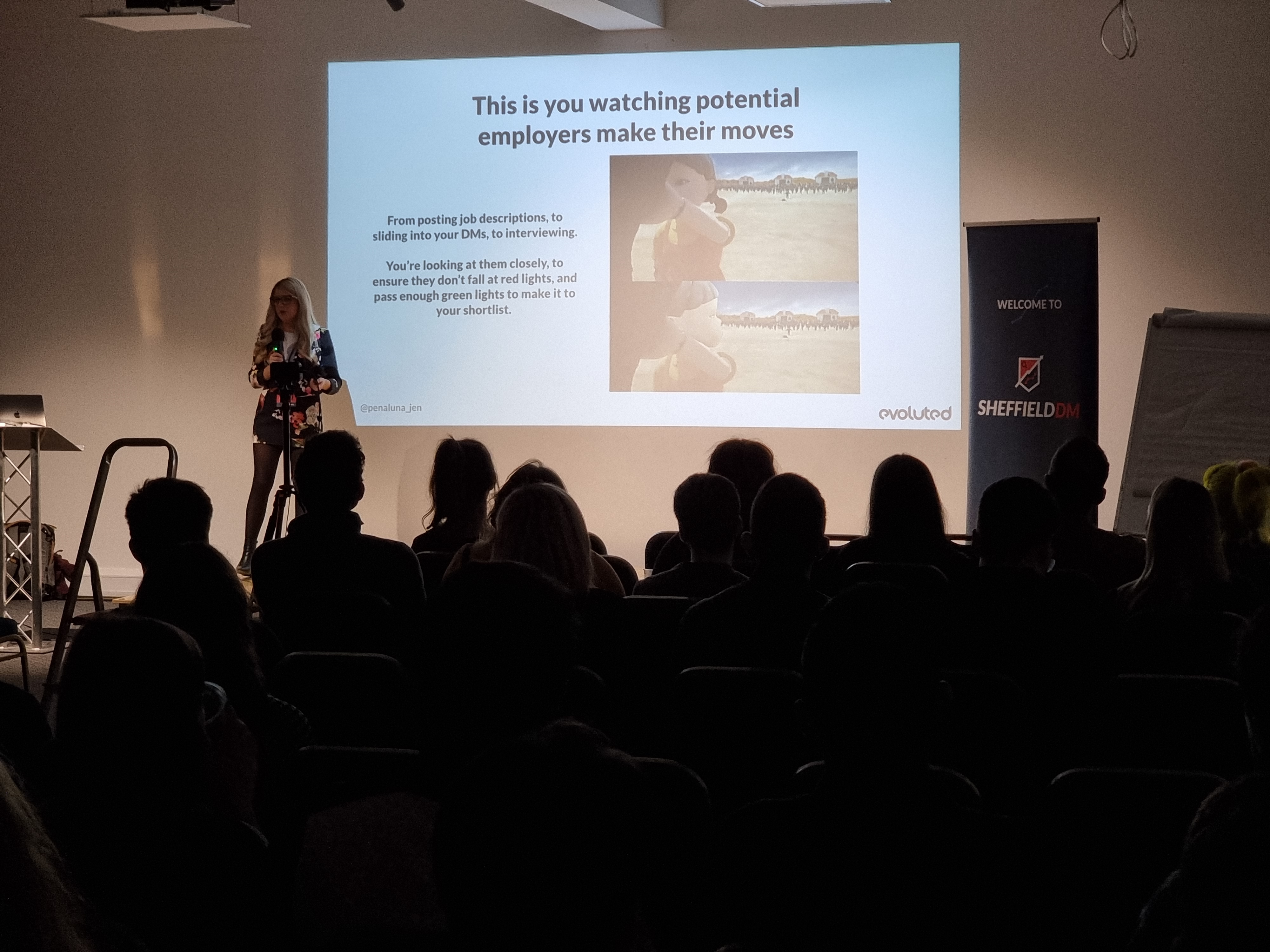 We started the evening with our very own Senior SEO Strategist, Jen Penaluna doing her very first talk, covering the red and green flags to watch out for while interviewing for an SEO role, and how you can separate the good employers from the ones you should avoid. Jen absolutely smashed her talk and was a natural up on the stage, so we were incredibly proud of her, and the audience loved her too. 
Jen said of her experience holding her first ever talk at Sheffield DM: 
"I'd wanted to attend Sheffield DM for some time. Since joining Evoluted in May 2021, I've had the fortune of attending my first Sheffield DM as a panel host! Then straight into being the first speaker of the night at the 3d birthday event. 
I can't think of a better way to enter the world of speaking than with Sheffield DM. Everyone was so lovely and supportive, from the Evoluted team, to the other speakers and through to the audience. 
It's nerve-racking thinking of getting up on stage to talk to a hundred people, but once I was up there and saw everyone's faces, it was really enjoyable to share my thoughts with them. From both my times at Sheffield DM, I've found the audience to be really supportive, sharing feedback and praise with the speakers on the night and even following up later. 
10/10 would recommend."
If you'd like to see Jen's slides from her talk, you can click here to view them.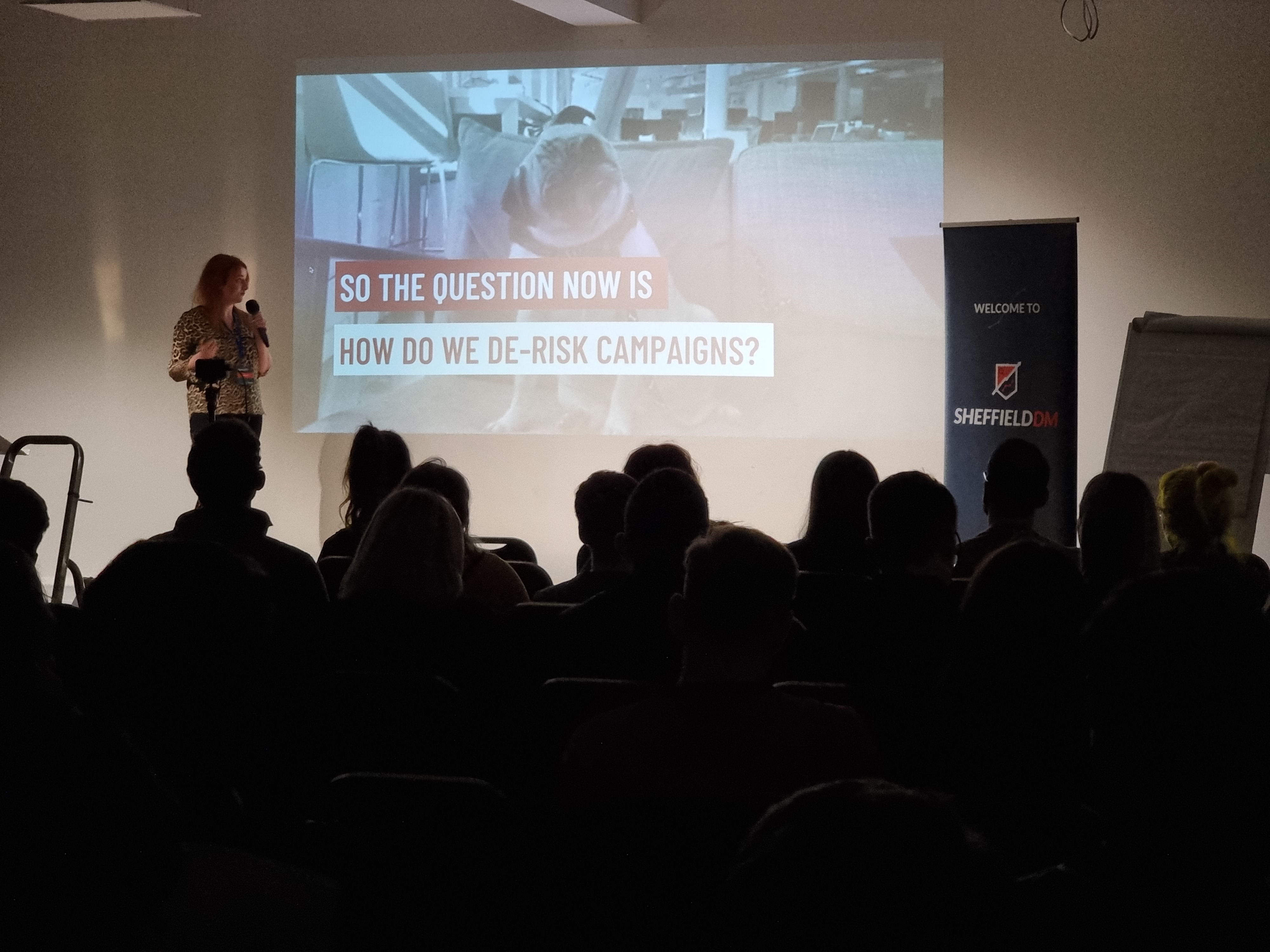 Following Jen, we had Rosa Mitchell of Connective3 up on the stage talking tackling the ever-changing news agenda, and her talk was fantastic! It was jam-packed full of useful tips and tricks for creating timely digital PR campaigns, including how to news-jack effectively, how to carry out social listening, and she even threw in a few recommendations for her favourite PR tools such as Buzzstream, Social Searcher and Audiense. We particularly loved her roundup of the key questions to ask when searching for campaign inspiration, and we'll be implementing those ourselves! 

If you'd like to see Rosa's slides from her talk, you can click here to view them.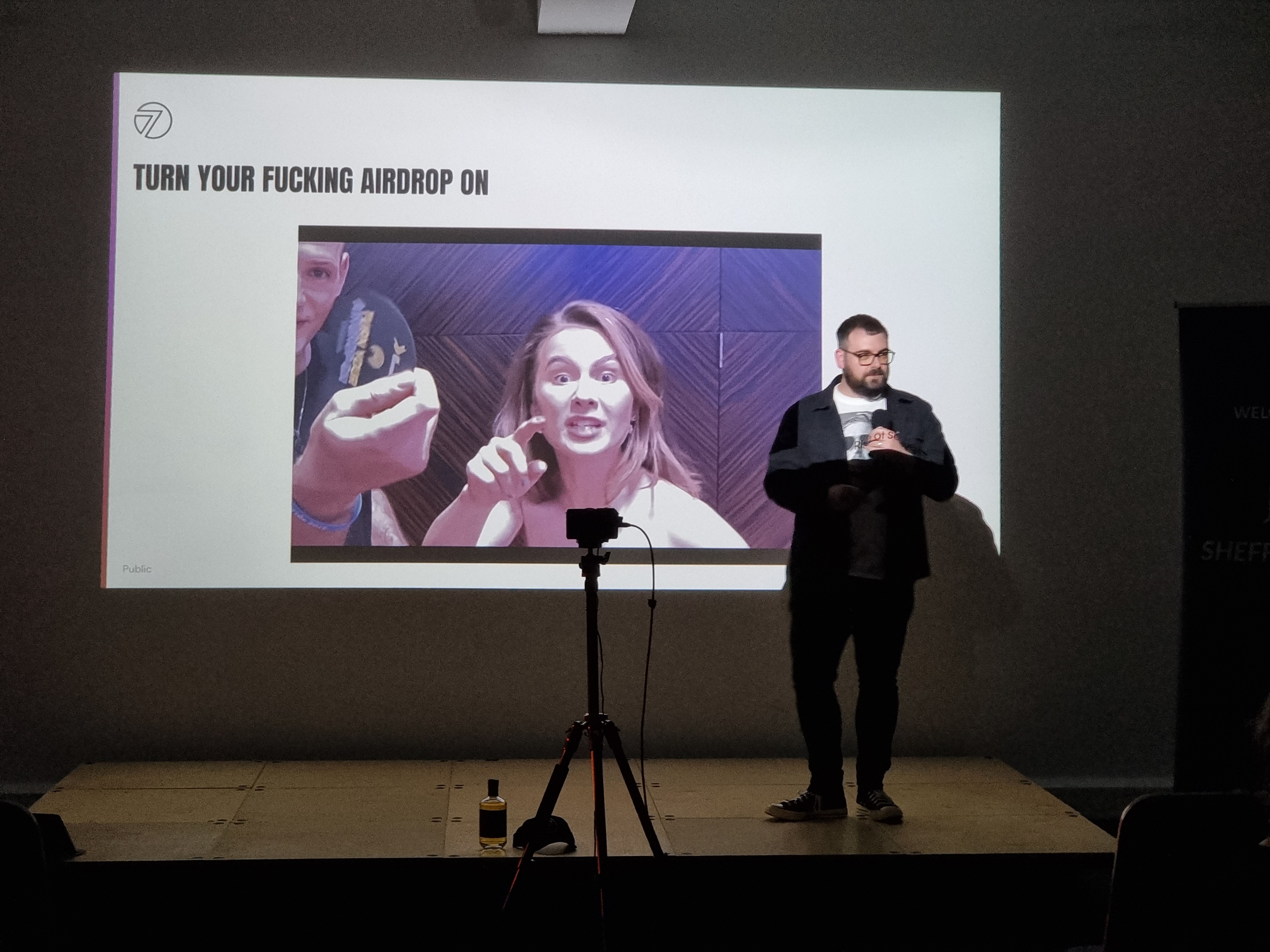 Finally, after a short break, we had our headlining speaker up on the stage- Stephen Kenwright of Rise at Seven. Stephen's talk was on how digital PR and SEO intersects, and during his talk he showed off some of Rise at Seven's most creative campaigns, including their infamous Parkdean Resorts campaign featuring a Queen Elizabeth impersonator's tour of her static caravan. Stephen even gave away some amazing Rise swag, including baseball caps and bottles of rum to some lucky members of the audience!
If you'd like to see Stephen's slides from his talk, you can click here to view them.
Once all the speakers had finished their talks, we rounded the evening off with a Q&A with all of the speakers, taking some great questions from the audience on everything from careers in SEO, to link building and more, creating some fascinating discussion. 
In addition to holding the event in person, we also live-streamed it to our Youtube channel so viewers from further afield could get involved, and you can now rewatch any talks you might have missed by heading to this link.
BIRTHDAY CELEBRATIONS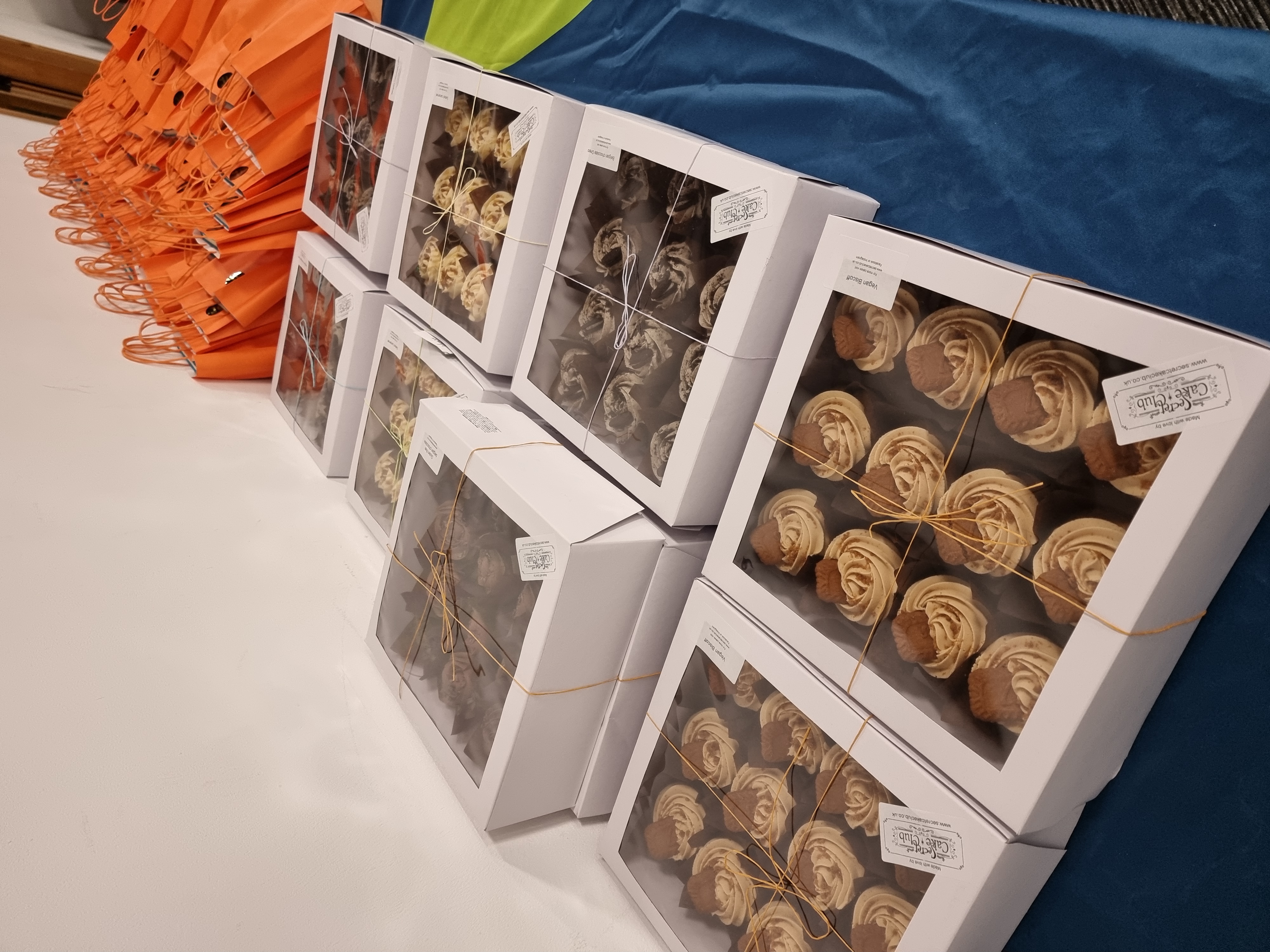 It wouldn't be a third birthday bash without some celebrations thrown in, so we planned some fun party games and of course, lots of birthday cupcakes, courtesy of @secretcakeclub.We provided gluten free and vegan options, and had so much cake leftover that we were eating it in the office for days after- a very welcome bonus!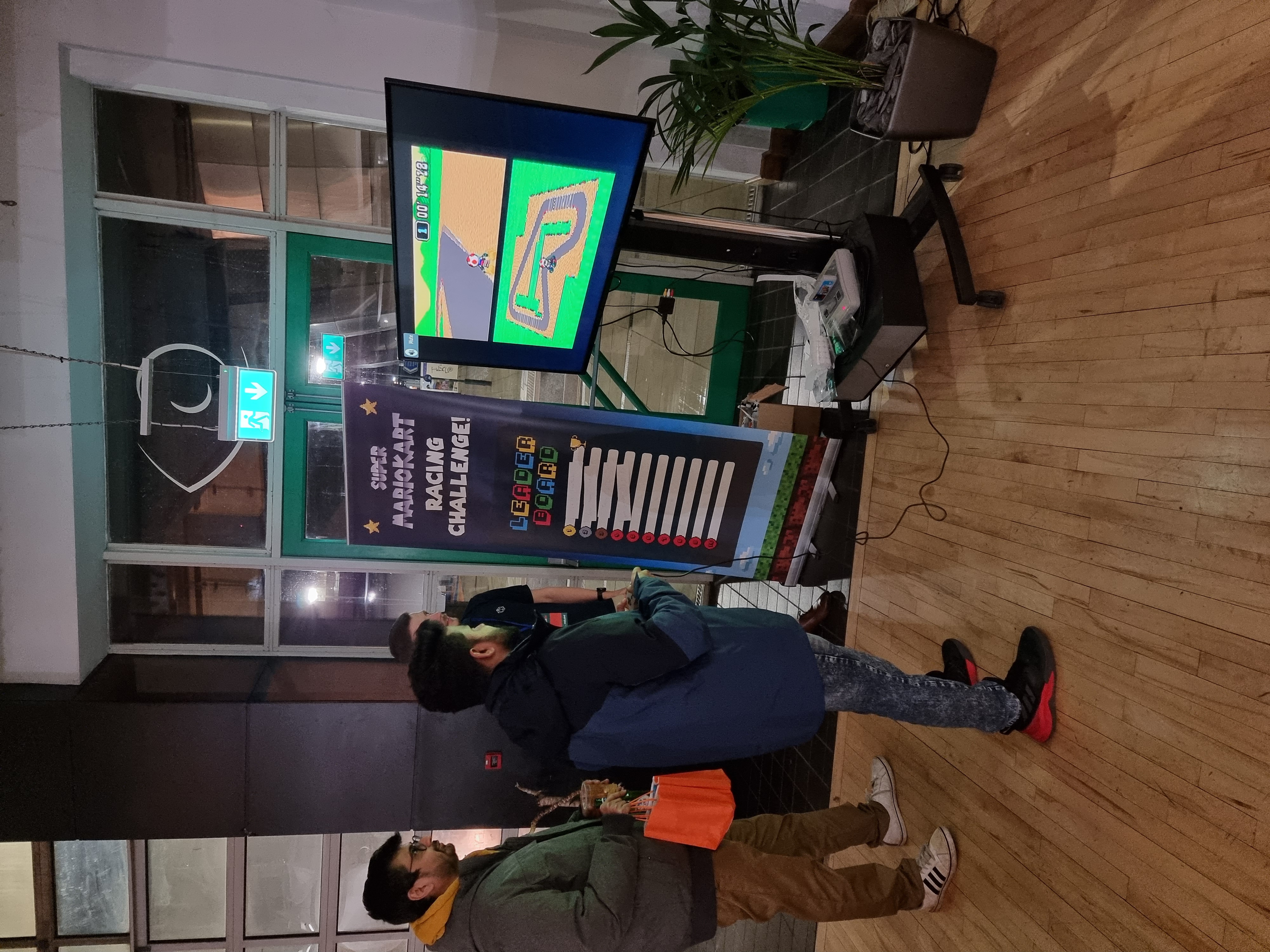 We also unleashed the MarioKart and held a huge competition for the fastest lap (rewarded with a free supercar driving experience for the winner!), and even brought out our giant Jenga, complete with marketing cliches on every brick, which seemed to get a great reception.
Finally, we rounded the night off with a curry to celebrate the whole team's hard work in making the event happen, and we couldn't resist a few cocktails to top off what was a fantastic evening.
Overall, it was such a great night, with a stellar turnout and great talks, and it was such a good way to celebrate Sheffield DM's third birthday. We can't wait to do it all again next year!
OUR NEXT EVENT
We're taking a well-earned break over Christmas and the New Year, but doors are already open for our next event, so if you'd like to join us for the next Sheffield DM in February, then you can grab your tickets now.
We're also on the hunt for speakers for our next event, so if you have a talk you're dying to host on any element of digital marketing, we'd love to hear from you! You can contact us either via email or DM us on Twitter if you would like to get involved. 
For some inspiration, our previous talks have included: 
Have your cake and eat it: How to write content for SEO and PR!
Starting and Scaling Successful eCommerce Side Projects
User Centric Technical SEO: How to make your website structure work for your users
Unlocking Bing – Why Bing Ads Deserves Your Time & Money
So if these ideas have got your creative juices flowing, get in touch to pitch your talk idea, and hopefully we'll be hosting you up on the stage in February!
And if you're looking for support from the award-winning digital marketing agency behind Sheffield DM, our team can bridge the gaps in your digital strategy to ensure each of your channels are working together to deliver growth. Contact us today to supercharge your online presence and grow at scale.