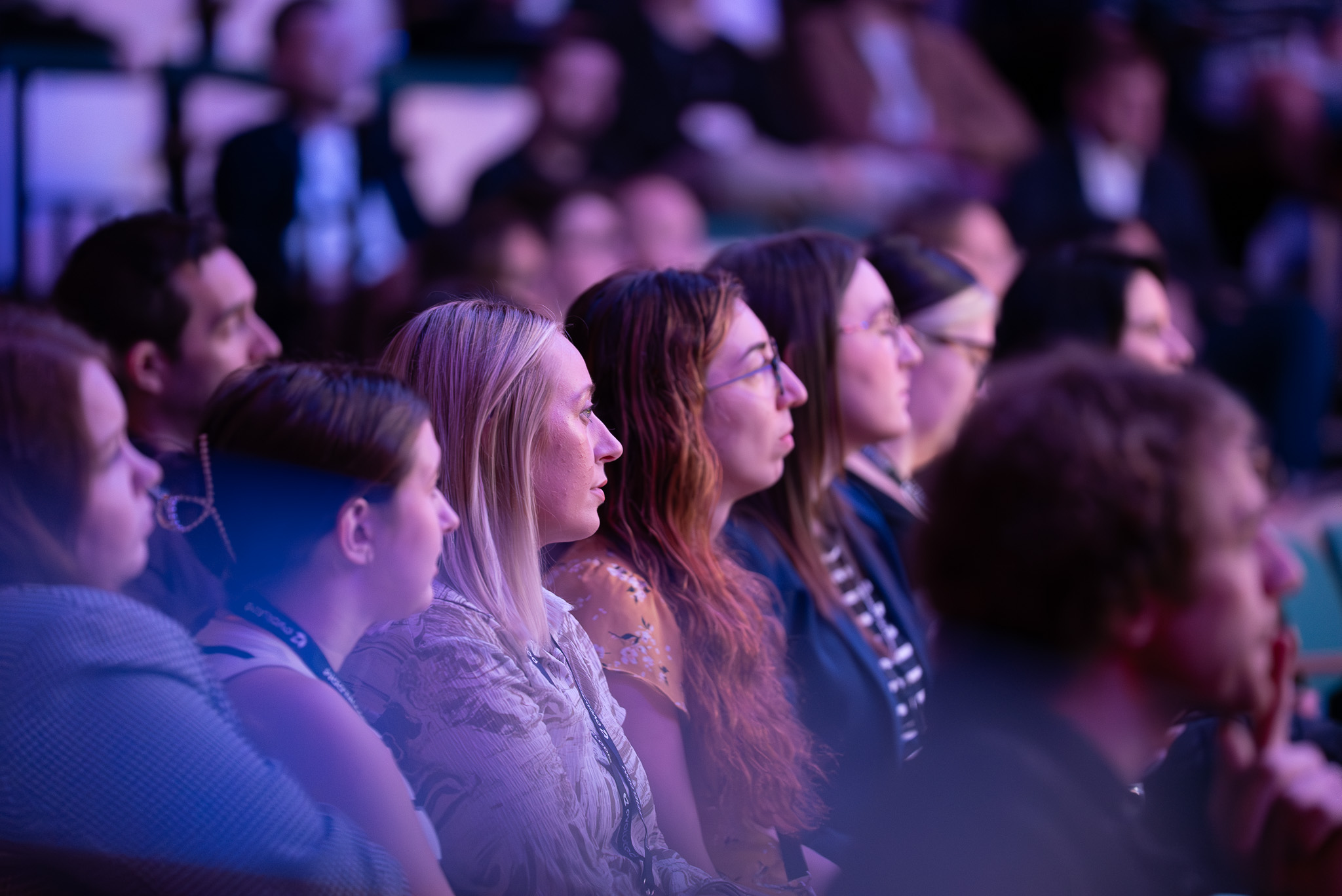 Sheffield DM Summer '23
Our biggest-ever event saw over 240 marketers from all over the UK flock to Sheffield's Octagon Centre for a full day of expert talks and panels across the LensGo Main Stage and Trustpilot Paid Media Stage.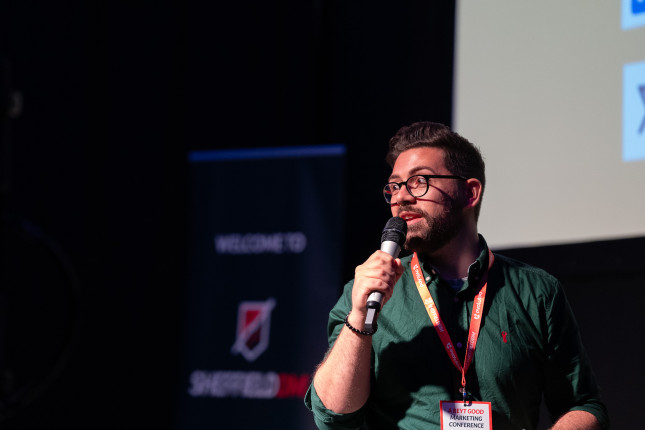 Where:
The Octagon Centre
Clarkson Street
Sheffield
When:
Thu, 31st Aug 2023
09:45 - 17:00
Star-studded line-up of 22 marketing experts
We went all-out for this one, spreading our programme over two stages for the first time. The Trustpilot Paid Media Stage ran for the morning session, with all attendees regrouping at the LensGo Main Stage for the broad-appeal headline talks.
Check out our post recapping the event play-by-play here.
Huge thank you to our event sponsors LensGo, Trustpilot, Sitebulb, Diginius, Peek & Poke, Steel City Marketing, Purely.Website, Whyy? Change, clockworkTalent and unLTD, whose support was crucial in allowing us to scale this event to these levels!
And relive the day through the highlights video and interviews from our Official Media Partners LensGo:
Highlights reel:
Interviews with speakers, sponsors and attendees:
Meet the Speakers
Dan Knowlton

Chief Marketing Officer, Knowlton

Talk: "Keynote Talk: No-one Cares About Your Company: How You Should be Marketing in 2023"

Kirsty Hulse

Founder, Confidence Live! / Roar Training

Talk: "Headline Talk: How to (Actually) be Less Busy, Stressed and Overwhelmed"

Stephen Kenwright

Founder (exited), Rise at Seven

Talk: "Headline Talk: Everything You've Ever Wanted to Know About Growth"

Olivia Mae Hanlon

Founder, Girls in Marketing

Talk: "Building a Brand Community on LinkedIn"

Sophie Gibson

Technical SEO Director, StudioHawk

Talk: "The EEAT CV to Win in SGE"

Akash Hashmi

Senior SEO Account Manager, Repeat Digital

Talk: "Organising Your SEO Workflow with Generative AI"

Olivia Bence

Senior PR Manager, Campfire

Talk: "How to Get Links When Your Campaign's Not Newsworthy"

Luke Carthy, Thierry Ngutegure, Joe Dickinson and Areej AbuAli

Panelists

Talk: "Panel: Side Hustles to Real Hustles: What's the Reality?"

Luke Carthy, Andy Davies, Areej AbuAli and Courtney Williamson

Panelists

Talk: "Panel: What's it Really Like Leading In-house Marketing for Household Name Brands?"

Chris Ridley

Paid Media Manager, Evoluted

Talk: "This Marketer's Guide to PPC Migrations"

Abi Carey

Head of Paid Social, Overdrive Digital

Talk: "Heaven or Hell? Considering the Afterlife of Your Paid Clicks"

Alex Davey

Senior Account Director, WeDiscover

Talk: "Using Micro-Conversions to Kickstart Adventure Travel: A Case Study"

Fiona Bradley, Inderpaul Rai, Emma Glover & Hannah Martin-Singh

Panelists

Talk: "Panel: The Future of Paid Media"