Sheffield DM Summer '23: In Review!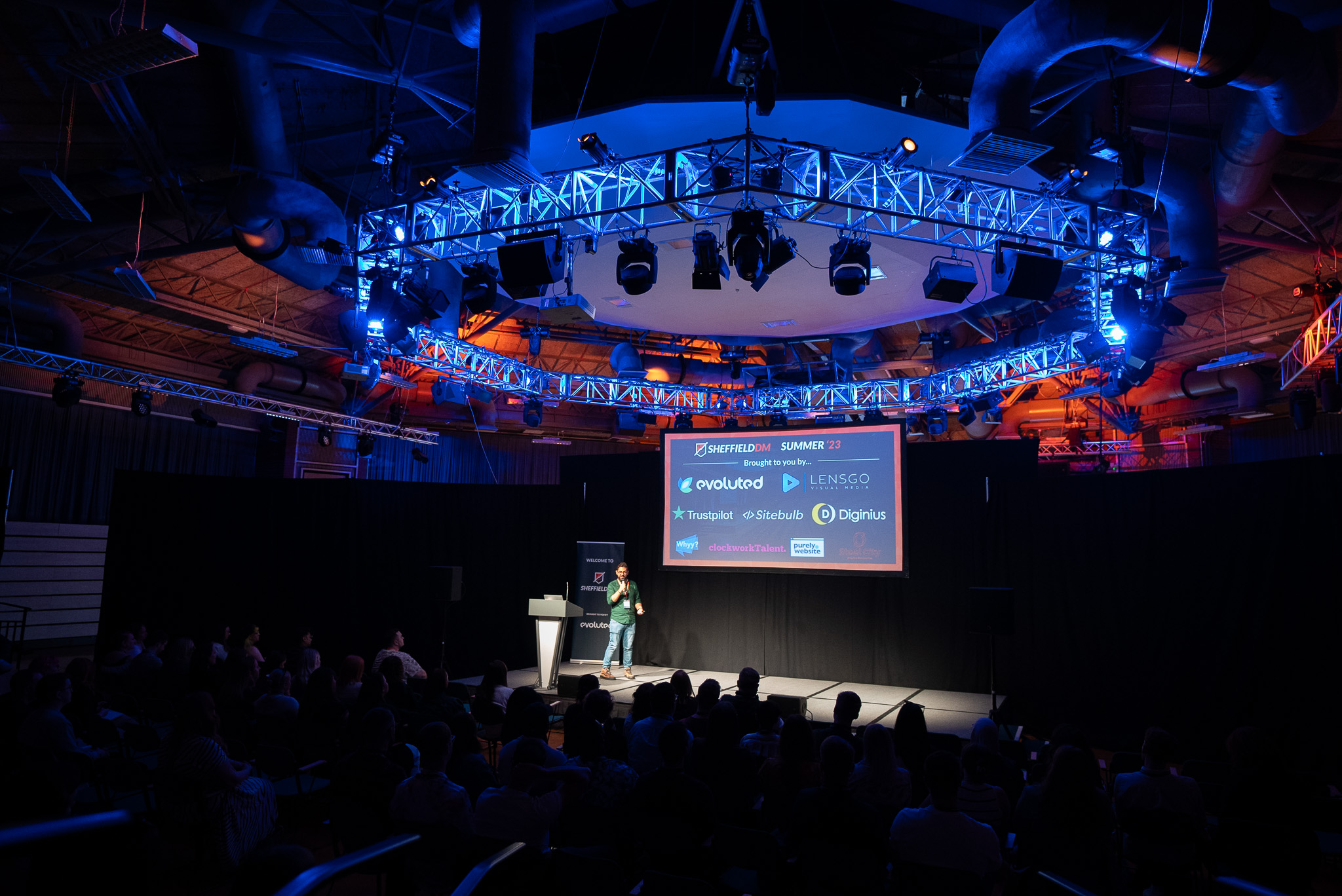 The dust has settled on August's Sheffield Digital Marketing (DM) event - by far the biggest edition yet of the marketing meetup organised by our team so far in the event's five-year history.
Over 240 marketers from all over the UK flocked to Sheffield's Octagon Centre for a full day of expert talks and panels across SEO, PPC, Social, Digital PR, marketing strategy and more.
This was only our second all-day, in-person event but it marked a significant scale-up from our summer 2022 event, with multiple stages running for the first time, a greatly enlarged group of sponsors and even an exhibition area!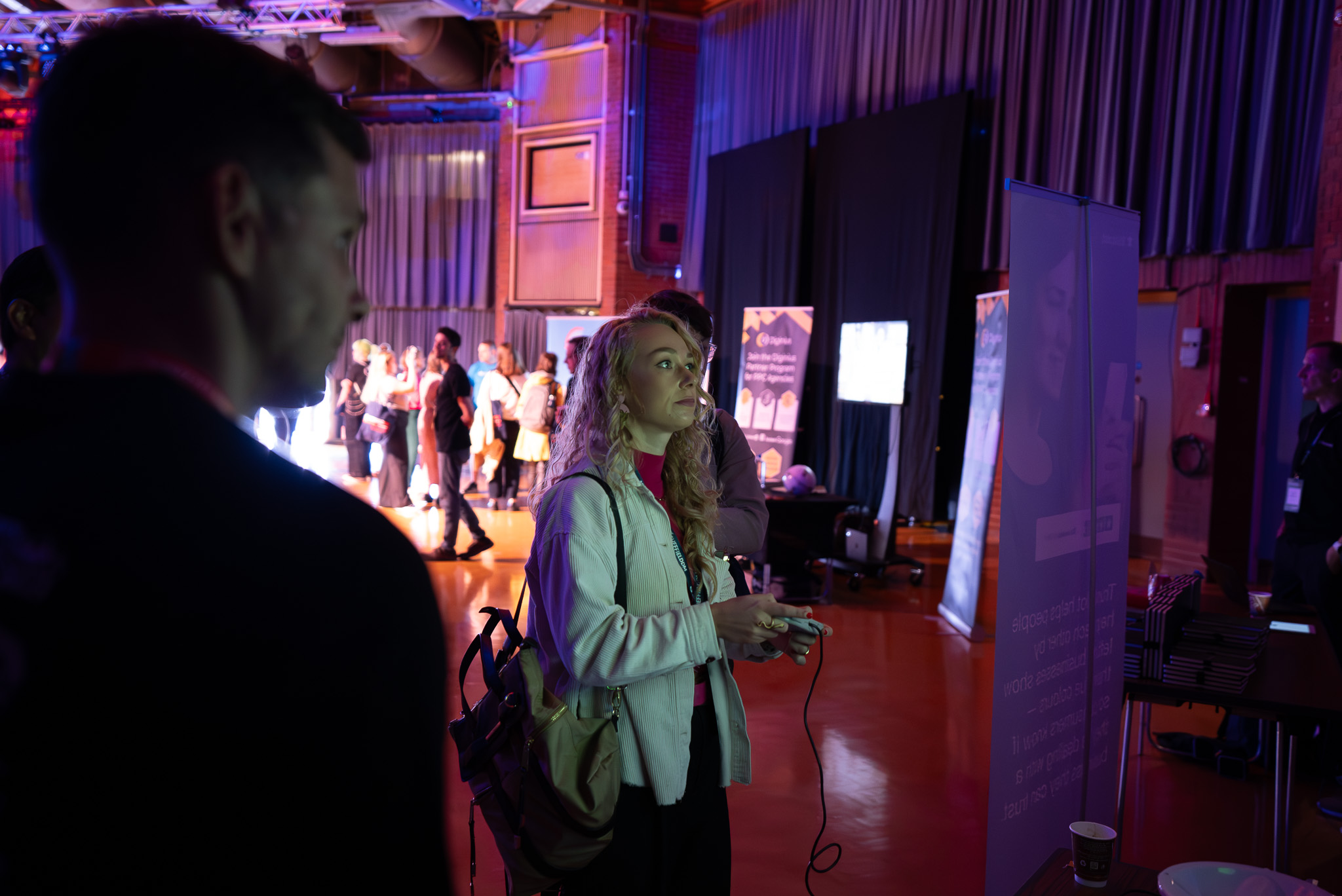 LensGo Main Stage
Sheffield DM founder and Evoluted MD Giorgio Cassella reprised his role as host and ringmaster on the Main Stage. Kicking off our programme was StudioHawk's Technical SEO Director and longtime Sheffield DM supporter Sophie Gibson, with a talk on preparing an Expertise-Experience-Authority-Trust (EEAT) CV to win in Google's new-look Search Generative Experience. The core takeaway: "If your website was a candidate, would you hire it?" If not, you've work to do.
Olivia Bence, Senior PR Manager at Campfire, was up next with a talk exploring how to earn links when your campaign isn't newsworthy - including when to change tact when outreach isn't landing, how to cultivate relationships with journalists and incorporating multi-channel strategies.
Our third talk came from another Sheffielder, Repeat Digital's Akash Hashmi. The Senior SEO Account Manager packed in a huge amount into his walkthrough of using Generative AI to organise your SEO workflow, starting off with an overview of where AI's at before heading into actionable tips.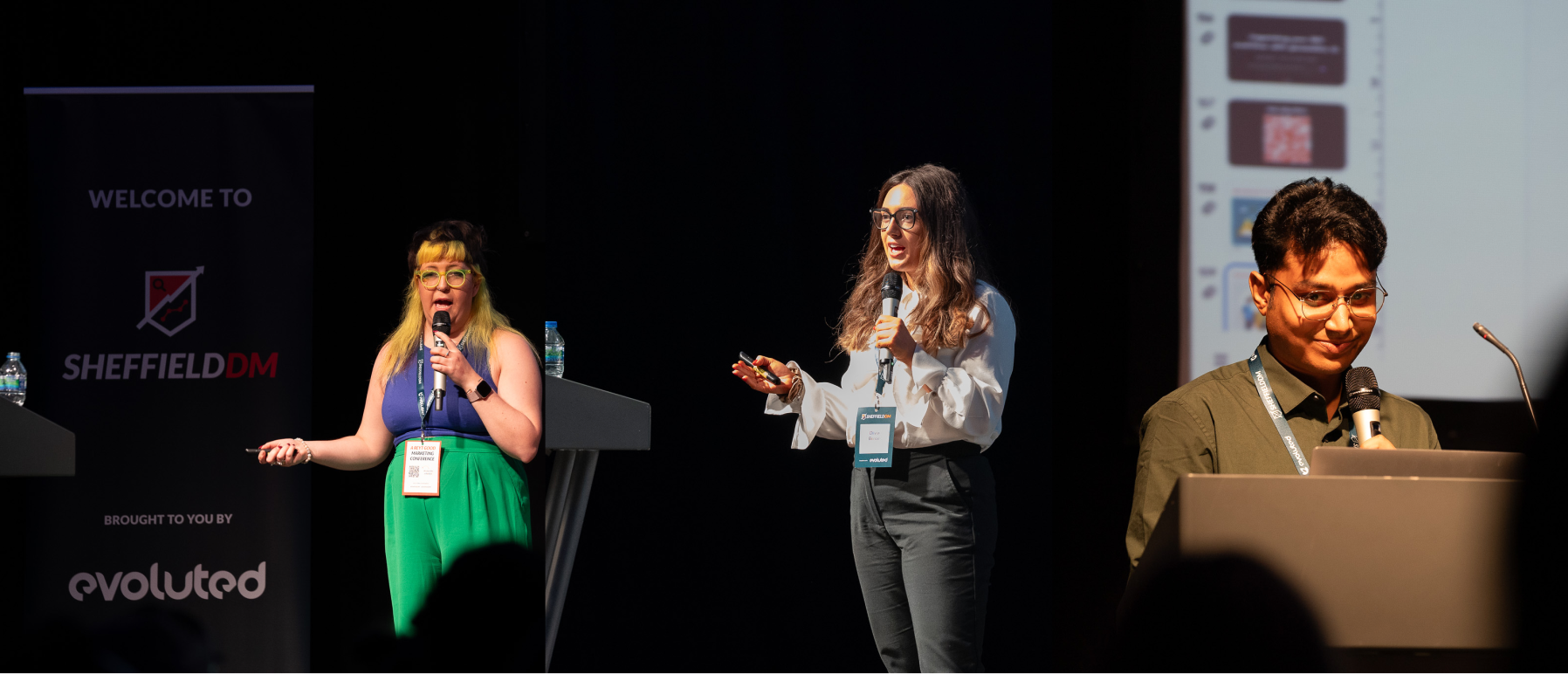 The last slot before lunch saw our first panel of the day: "Side Hustles to Real Hustles: What's the Reality?" Hosted by ecommerce expert Luke Carthy, the panel starred our own SEO Assistant Joe Dickinson, whose business Toilet Face has benefitted from Evoluted Digital PR support (including a placement on The Voice TV show, no less!). He was joined by Areej AbuAli, founder of the Women in Tech SEO community, and Thierry Ngutegure, who counts peanut butter brand Mothernutter and tequila liquer Black Knights among his ventures.
It was fascinating to hear each founder's entrepreneurial journey, including the key mistakes they've made, how to know when to turn a side-hustle into a full-hustle, and honest answers about the challenges of juggling their businesses alongside a day job, families or both.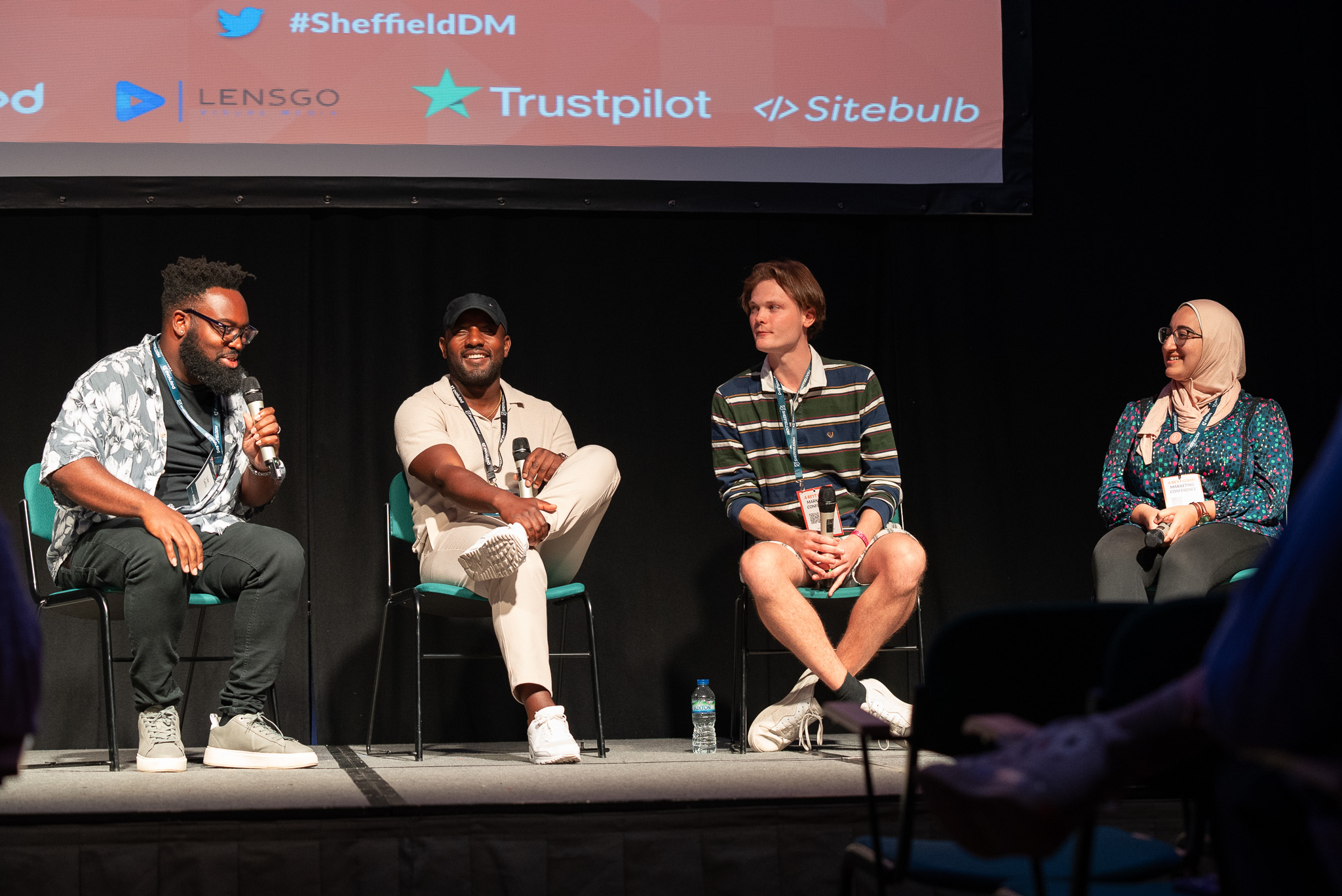 With the Trustpilot Paid Media Stage ending after the morning session, all attendees regrouped at the Main Stage after lunch, creating a brilliant atmosphere for the afternoon session. Girls in Marketing founder Olivia Mae Hanlon took to the stage to share her story growing the community's LinkedIn following from zero to almost 250,000 in just a few years, dispensing wisdom on how to find the content niches and formats that will resonate with your audience.
Panel discussions have been a staple of Sheffield DM events and we were delighted to squeeze a second into the running order, with Luke hosting again. This time the theme was "What's it Really Like Leading In-House Marketing for Household Name Brands?", and he was joined by Andy Davies, a former senior marketer at Marks & Spencer and Per Una, ex-Zoopla and Papier SEO Areej, and Ebuyer's Courtney Williamson, formerly of Wilko and South Yorkshire-based.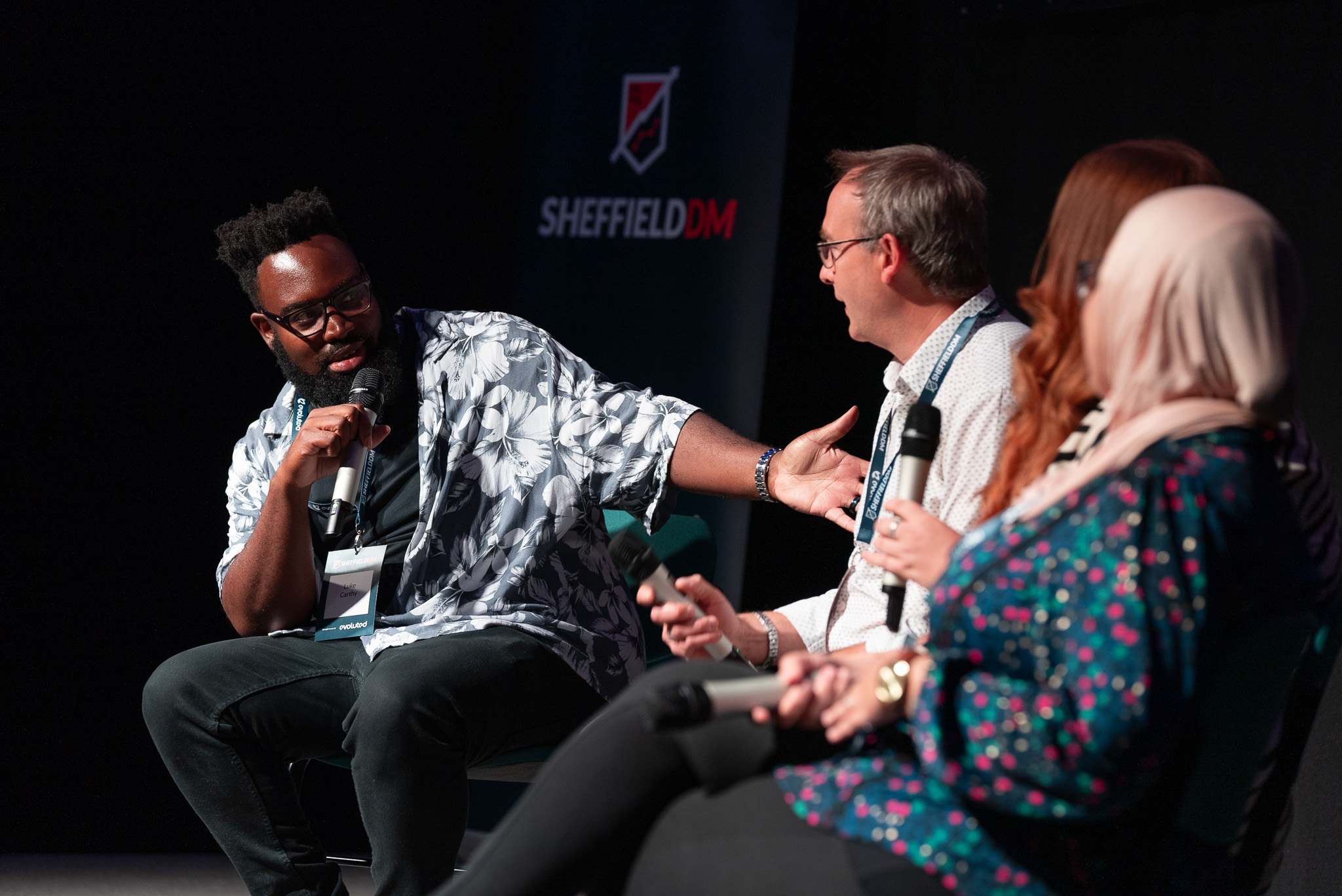 Besides being phenomenally well-qualified to answer that question, the panel's willingness to disagree with each other (mainly on the question of which is better, agency-side or in-house?) went down a treat with our audience.
Then we were into our home run of the three headline talks. First up, exited Rise at Seven founder Stephen Kenwright, a two-time former Sheffield DM speaker whose Digital PR masterclass in 2021 is still cited as one of our best-ever talks. This time his topic was "Everything You Ever Wanted to Know About Growth" and the talk lived up to that billing.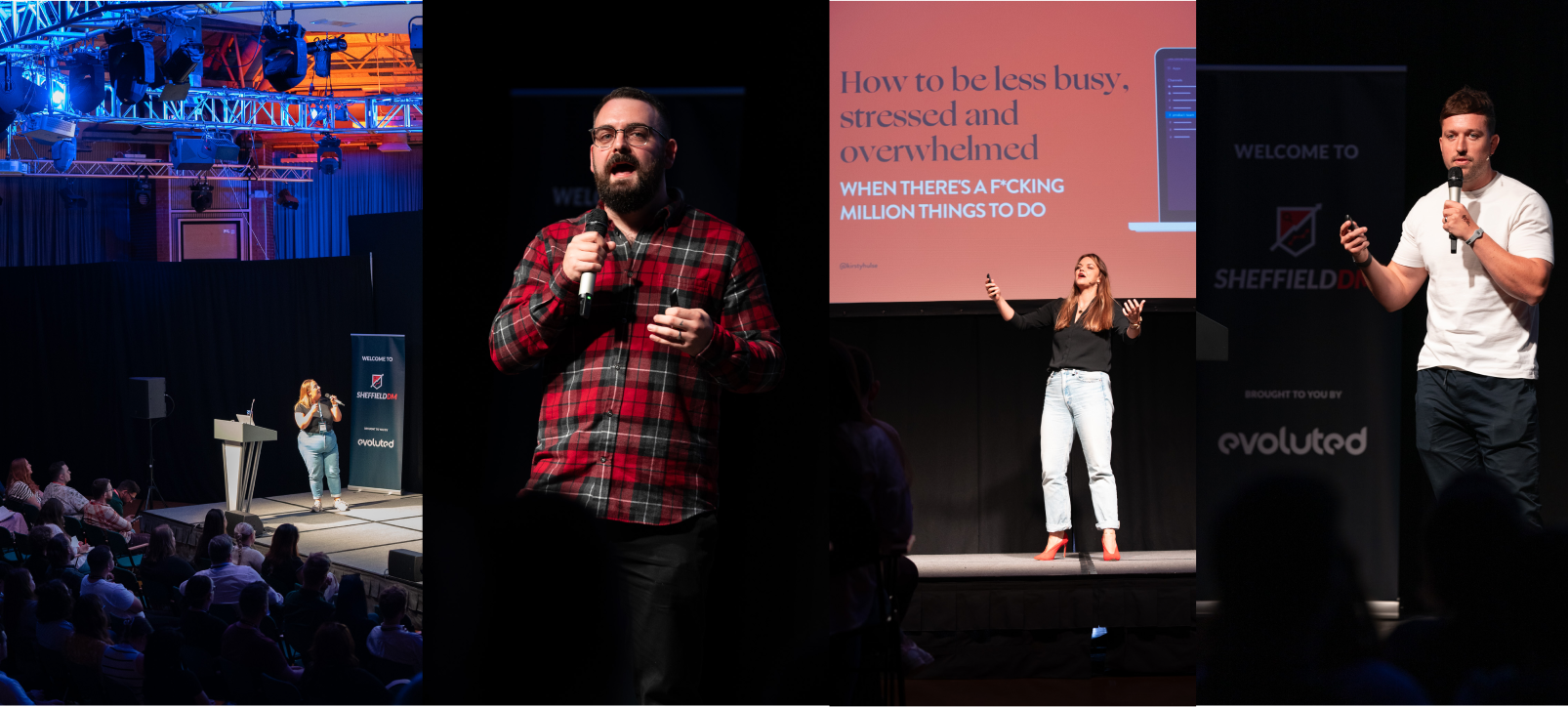 You might expect attendees to start getting a little towards the end of the day, but when Kirsty Hulse took to the stage there was no chance of that happening. Her energy gripped the room as she taught us all "How to (Actually) be Less Busy, Stressed and Overwhelmed When There's a Million Things to do", equal parts validating and motivating.
Rounding the day off was our keynote speaker: Knowlton cofounder and CMO Dan Knowlton with a universally-applicable talk, "No-one Cares About Your Company: How You Should be Marketing in 2023". Dan showed us there's no excuse for your marketing to be boring, even if your product is - there are always ways to bring in creativity to capture your audience's attention.
Trustpilot Paid Media Stage
Down in the bowels of The Octagon, our second stage focusing on PPC and Paid Social was underway - and it was brilliant to see the room packed out. On hosting duties here was the brilliant Fiona Bradley, founder at FB Comms.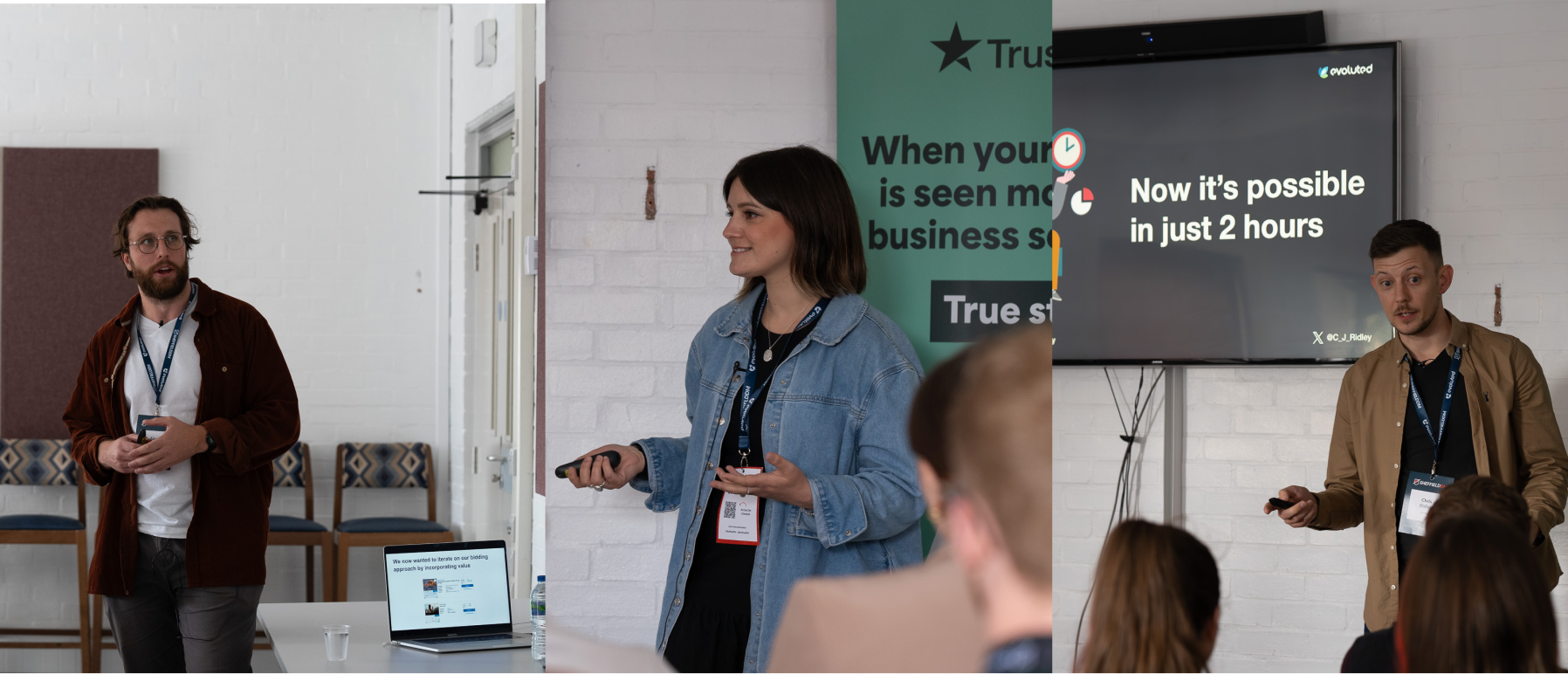 WeDiscover's Senior Account Director Alex Davey kicked things off with a case study exploring how he used micro-conversions to successfully kickstart his adventure travel client's account performance.
Next up was Abi Carey, Head of Paid Social at Overdrive Digital, who gave us an important reminder about considering the 'afterlife' of paid clicks, rather than thinking your work's done once someone clicks your ad.
The third speaker to grace the Trustpilot stage was our own Paid Media Manager Chris Ridley. Chris' talk focused on PPC site migrations - an often overlooked area that can decimate ads performance if mishandled - and was packed with resources to help attendees implement his suggestions.
The stage finished with a bang with a forward-thinking panel discussion on the future of Paid Media. Joining Fiona and peering into their crystal balls were panelists Inderpaul Rai (Head of Acquisition at ufurnish), Emma Glover (Victress Digital's Head of Social) and Sheffield-based Hannah Martin-Singh, B2C Marketing Manager at UniHomes.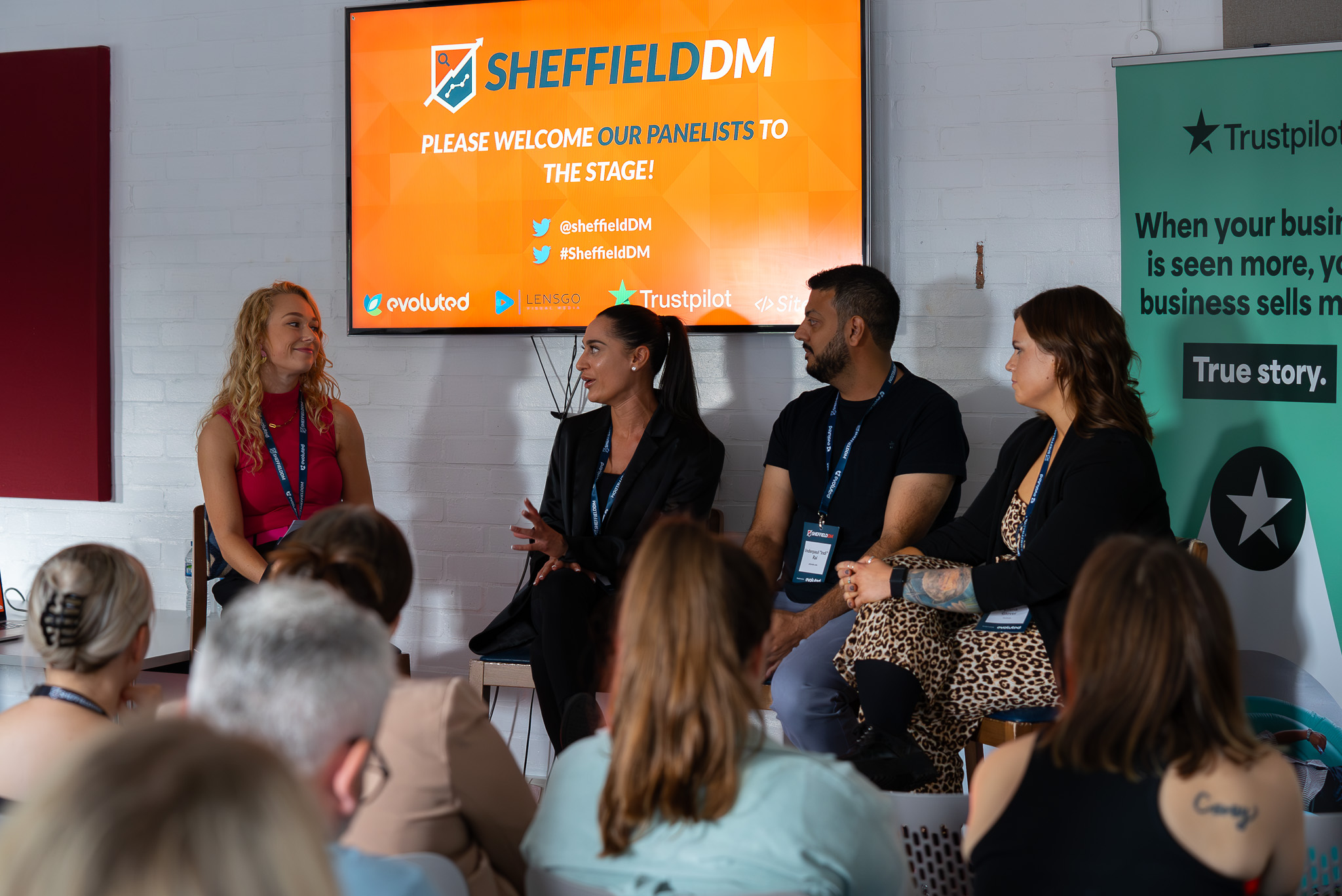 What attendees thought
We've been overwhelmed by the lovely feedback from attendees, both complimentary and constructive in helping us make next year's event even better.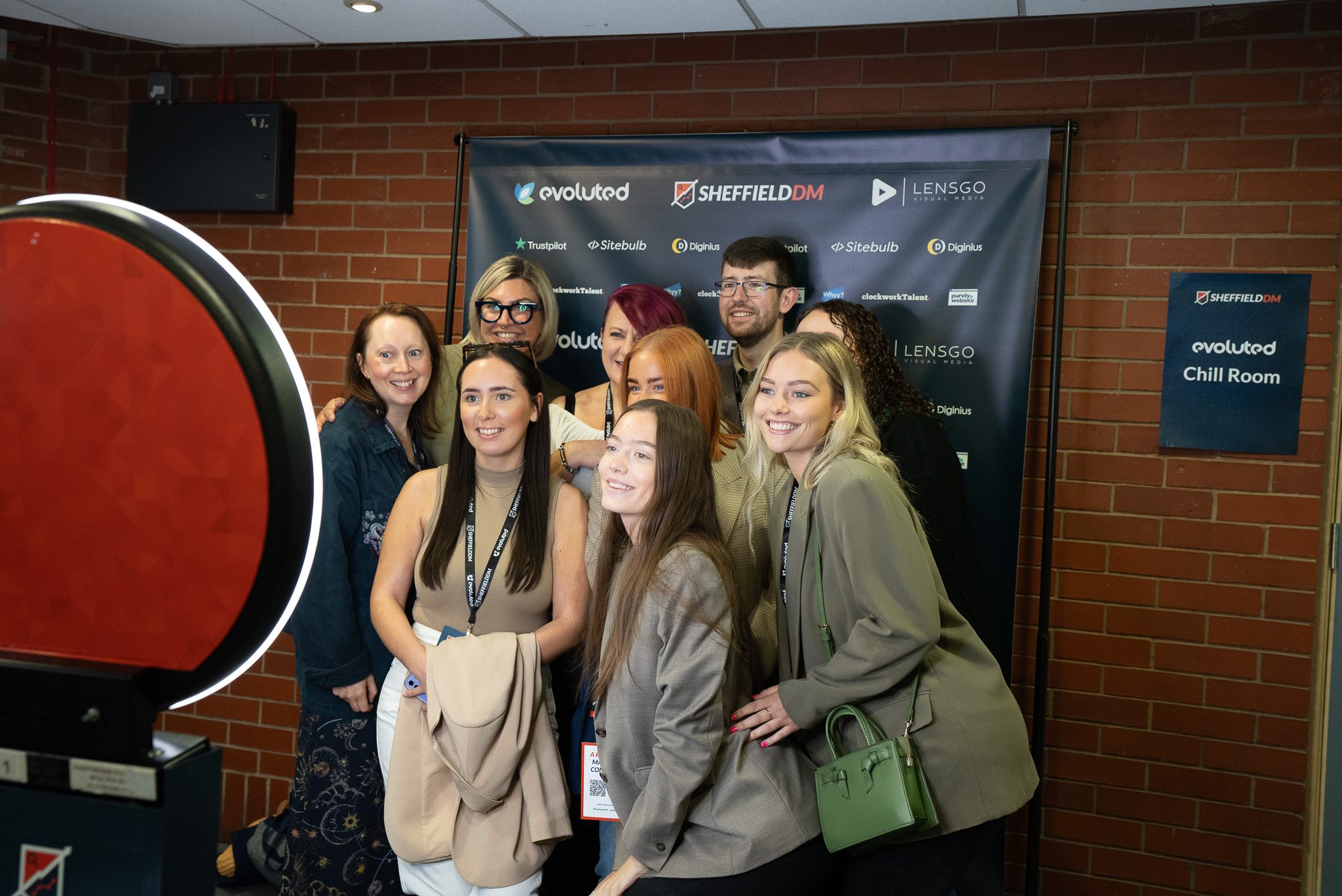 The venue upgrade and second stage were a hit, making the latter an experiment we'd be likely to run again in a room with bigger capacity.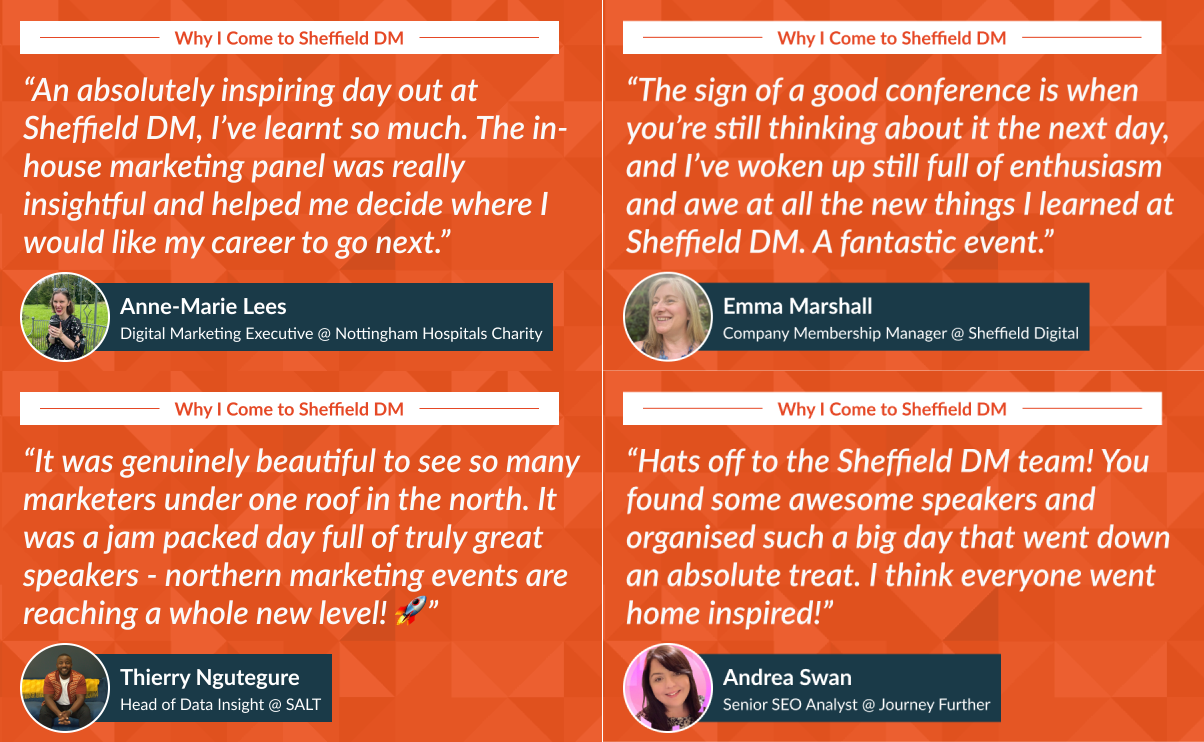 Here are some of the interviews LensGo captured with attendees, speakers and sponsors: