CarMats.co.uk
CarMats.co.uk is an online retailer specialising in high-quality, bespoke car mats and boot liners.
This e-commerce platform is a project Evoluted has been involved with since Ash (our founder) launched the business in 2020. 
With this launch, we wanted to showcase Evoluted's e-commerce ability with a solution that delivered an amazing customer experience and delivered sales to back this up.

And boy did we deliver!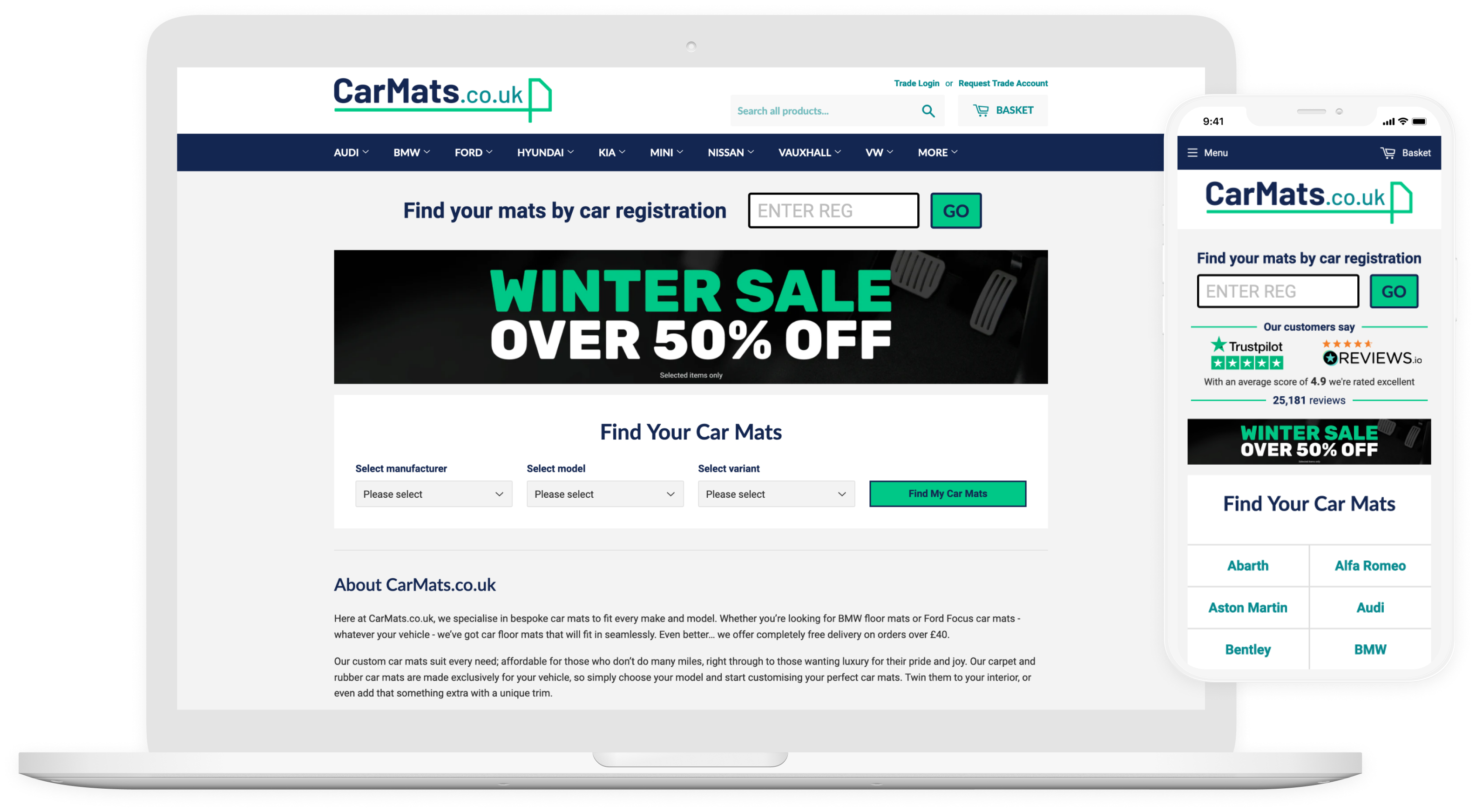 The power of the Shopify API
An always up to date vehicle search
With car accessories, knowing what fits your specific vehicle is key, so allowing the user to look up products based on their vehicle registration was going to be central to this project. 
We harnessed the power of Shopify's API and developed a lightning-quick registration lookup tool that instantly returns products that fit the user's vehicle. 
Powered by a custom algorithm the system intelligently finds the right products based on the information within Shopify and pairs this with vehicle data provided by a third-party API. 
The client isn't required to manually map data meaning that the system is always up to date. 
Elsewhere the site has been optimised to help users convert, providing all the information they need at their fingertips.
The Results
£10,000,000+

in lifetime orders

7.68%

conversion rate in 2022

1,400,000+

lifetime vehicle look-ups
Our hard work paid off
The numbers don't lie
The CarMats.co.uk website delivered huge results for the client, a testament to the hard work & knowledge of the Evoluted team.
2022 in numbers:
7.68% conversion rate

£4.4 million in revenue across

113,419 orders. 

700,908 registration lookups
The key factor to this success is the registration lookup system which is used by thousands of people each.
Why don't you give it a try yourself?