Pinelodge Holidays
Pinelodge holidays own and operate two holiday parks within the Peak District, between Ashbourne and Matlock. Offering nearly 200 luxury lodges across their two parks, they also provide a host of facilities from spas and swimming pools to family-friendly activities. 
Pine Lodge approached Evoluted looking to modernise their operations with a bespoke-built website that would automate their outdated booking system and give guests easy access to booking management portals.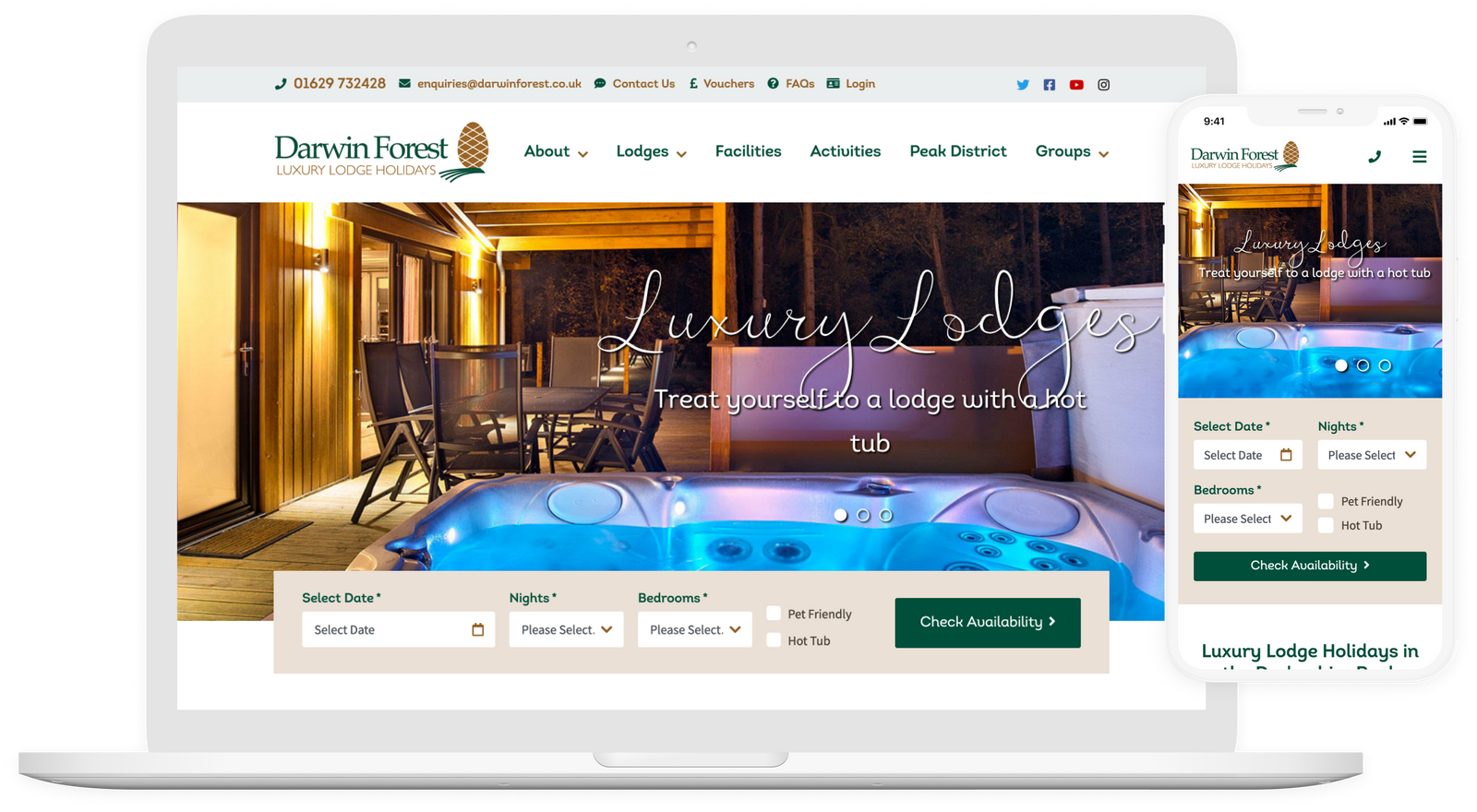 Unleashing Laravel's Flexibility
Fast, reliable online bookings
Looking to modernise their outdated platform with a high-powered solution, Evoluted was a natural choice for this project. Harnessing the flexibility, speed and power of Laravel, we built a custom solution that enabled bookings to be completed and managed in one place. 
After upgrading to a new management system (Elite Dynamics) Pinelodge Holidays needed something that would seamlessly marry online booking processes with this new software, removing the need for manual booking updates which produced frequent issues for the client. Alongside an integrated CMS this pairs information at the booking stage with lodge information, photos and other content managed via one platform.
Modernising Operations
Reducing workload and streamlining operations
An antiquated booking system meant online bookings were not automated, resulting in frequent double bookings, and confusing availability data. This also meant the internal team had to allocate time to manually update booking logs. The previous system also didn't support balancing payments, resulting in telephone payments and booking management, rather than simple online booking management offered by competitors.  
We integrated Pinelodge's website with the Elite Dynamics booking system using a SOAP API. This ensured that live booking information was available at the click of a button. 
Using the power of our Laravel-based CMS we enhanced the booking experience with rich content, designed to immerse the guests in the park experience.