Sheffield DM #21 Was A Winner!
On February 17th,  we held #21 of our in-person digital marketing meetup, Sheffield DM, and despite some distinctly dreary weather, we had a fantastic evening!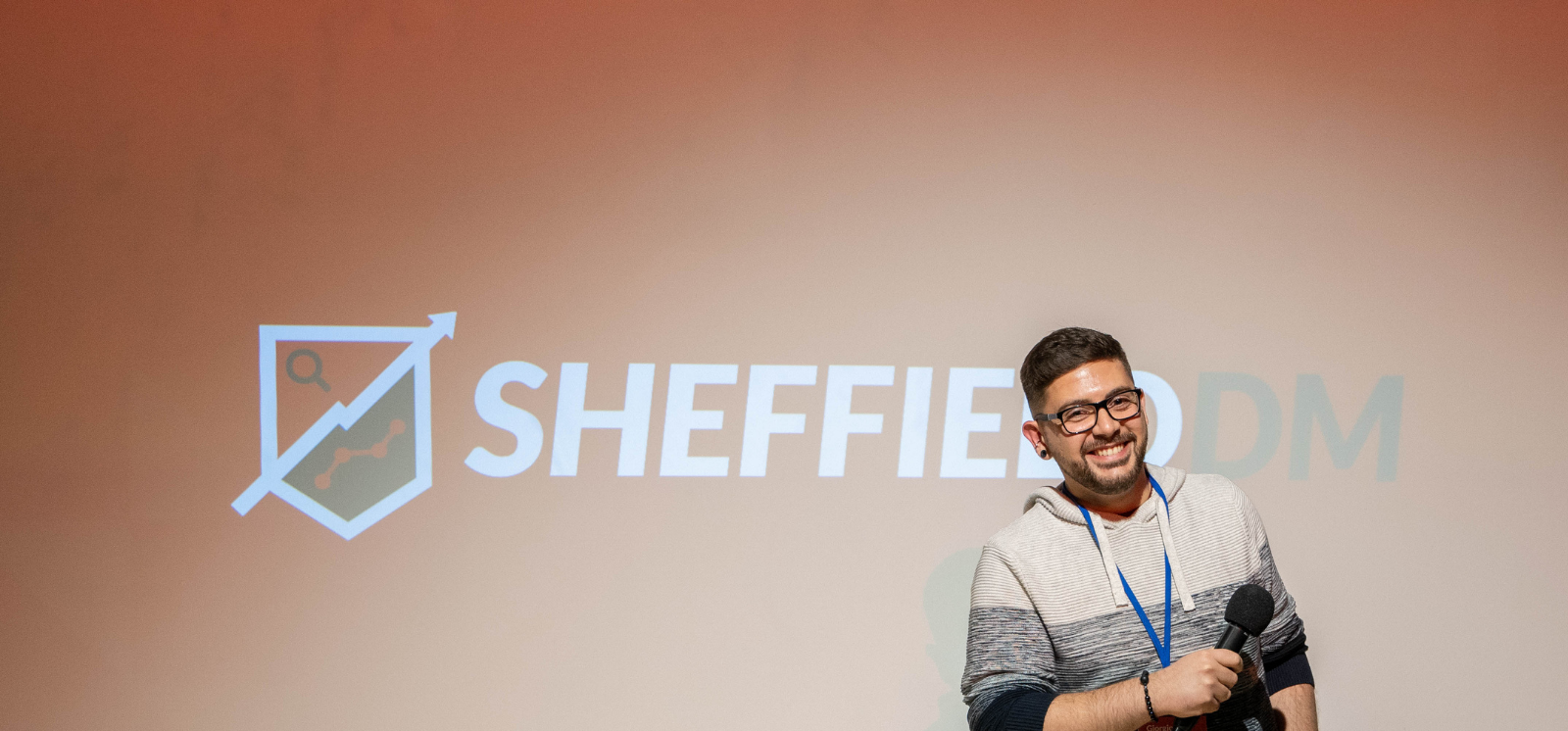 It was lovely to see lots of familiar faces supporting us, and the speakers gave incredible talks that were received really well by the attendees, supported by the Evoluted digital marketing team who did a fantastic job as usual organising the event and keeping it running smoothly. 
THE SPEAKERS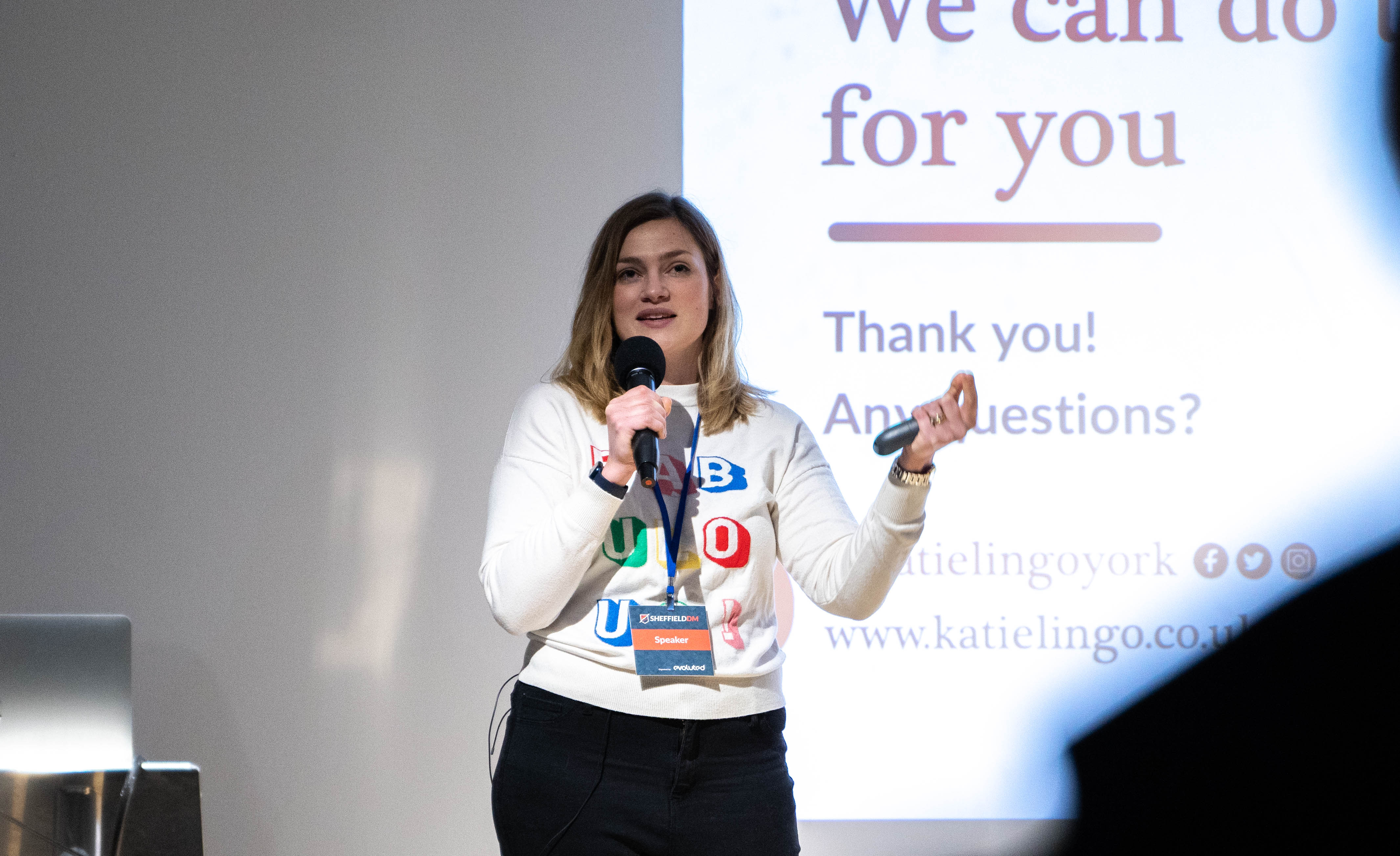 First up on the Sheffield DM stage, we welcomed Katie Thompson, founder of copywriting and content marketing service, Katie Lingo. Katie's talk was 'The Golden Client Ratio- How to Shift Your Digital Marketing Business for Sustainable Growth', and in it, she shared her secrets that she has used to grow her business so that our attendees could steal them and implement them too. In her talk, she covered how to move away from being overly focused on sales and acquisition, and instead how to focus on retention to scale your business, as well as how to effectively evaluate whether client relationships are profitable or whether they need to be axed! We loved the visual way she mapped her accounts and grouped them into different tiers- useful for agencies and marketers who need to put a system in place for their clients.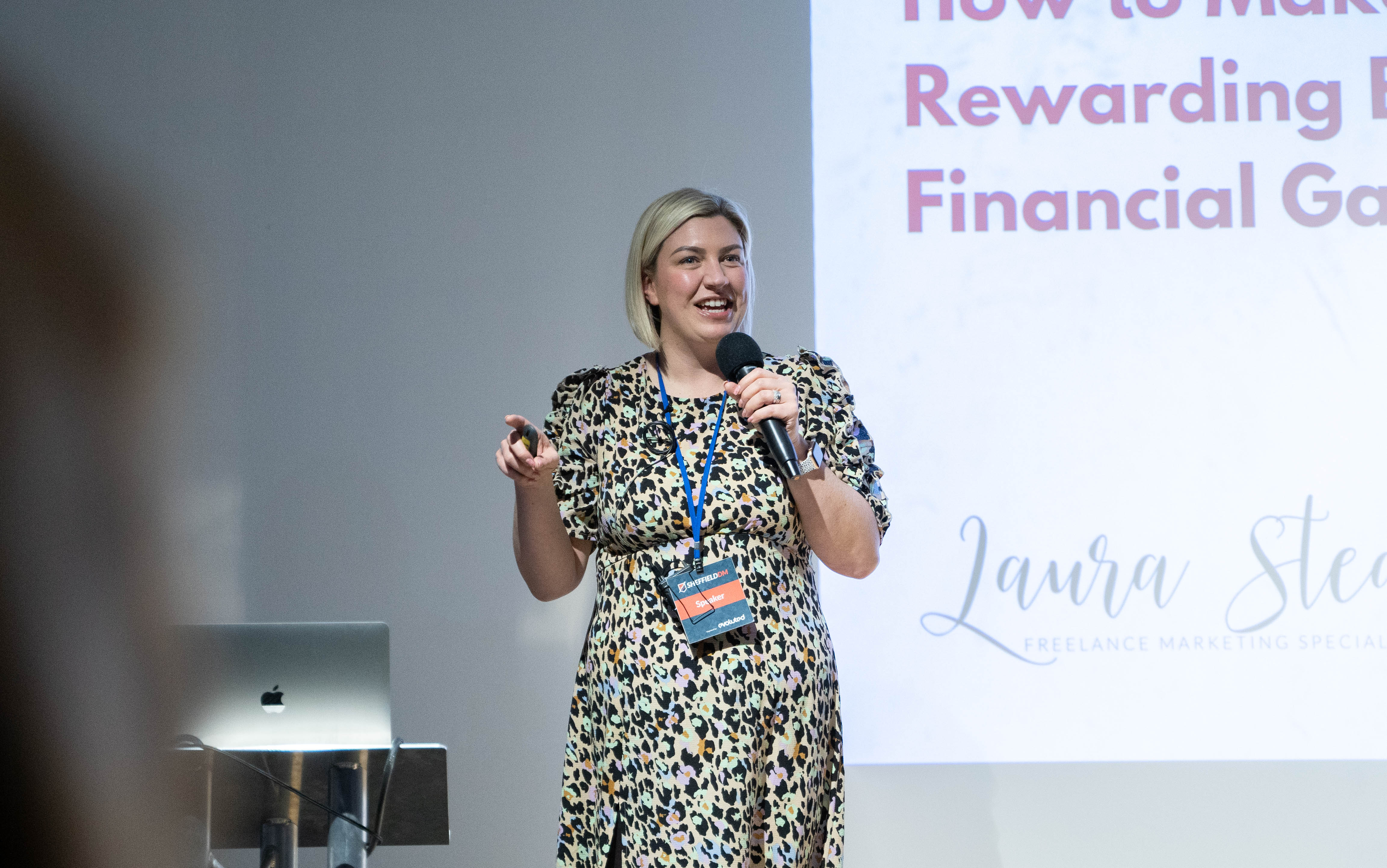 Immediately following Katie was Laura Stead, freelance marketing consultant with 20 years marketing experience and Head of Marketing at training provider Whyy? Change, whose talk was titled 'How to Make Marketing Rewarding Beyond Financial Gain'. It was all about putting that warm and fuzzy feeling back into marketing and finding ways to do some good with your skillset, for example by becoming a mentor or doing a pro bono workshop to give back to your community. We definitely left her talk feeling empowered to make some meaningful change.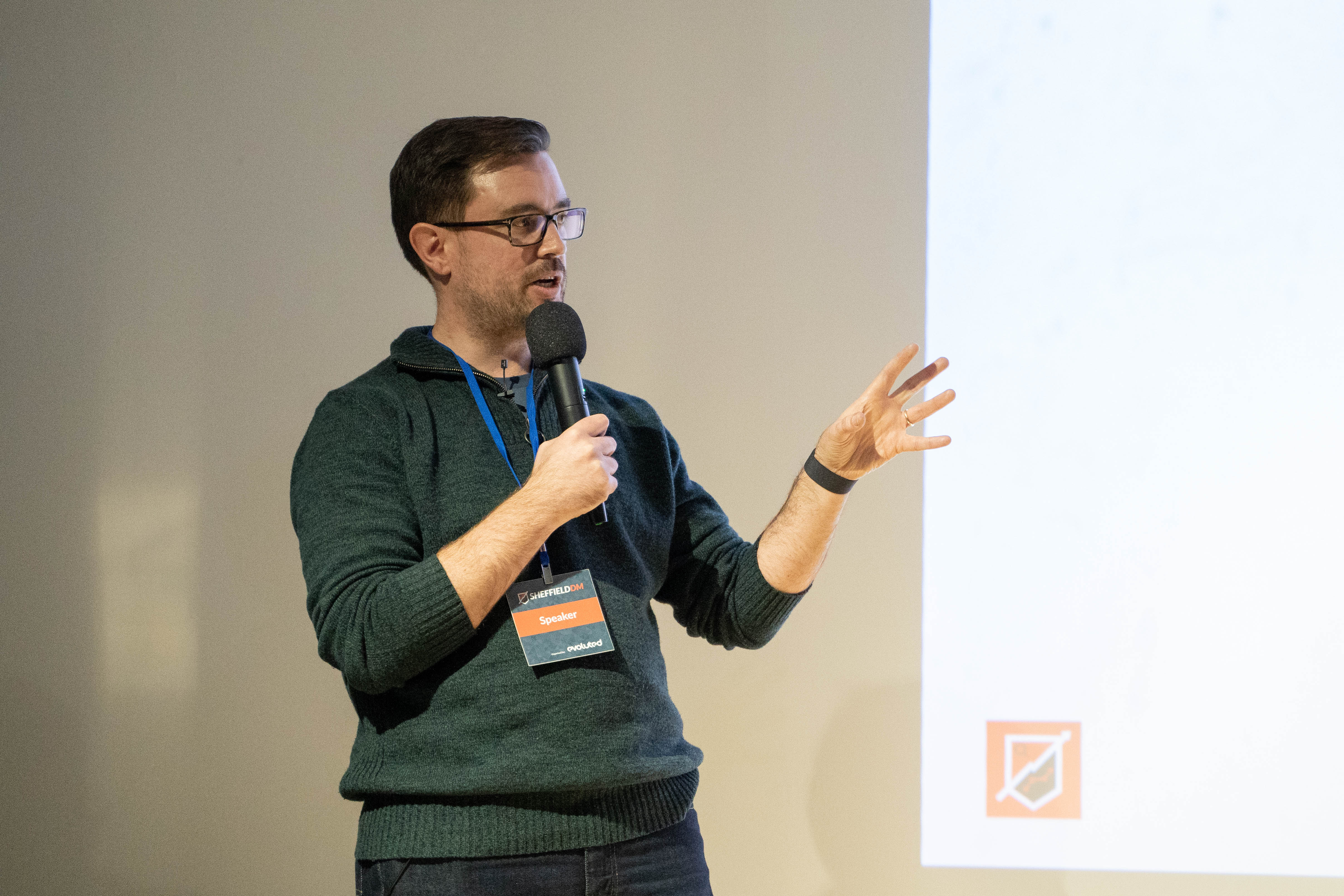 Finally, after a short break, we had Byron Tassoni-Resch up on the stage, who delivered a talk entitled 'Leveraging Automation to Scale Paid Search for Deliveroo'. Byron is co-founder of performance marketing agency, We Discover and has managed PPC campaigns for some of the fastest growing brands in the world, including Deliveroo which was the subject of his talk. In the talk, Byron talked the audience through how he worked with his team at Deliveroo to build a custom technology that allowed the PPC team to automate their campaign builds and factor in the complex geo-targeting challenges of Deliveroo, allowing them to smash their backlog and scale their search marketing efforts. Byron's talk was jam-packed with value and such a fascinating case study of how he created a solution to a unique problem- we can't wait to apply his problem solving tips to our accounts! 
OUR NEW SPONSOR
For this event and future ones going forward, we partnered with local videography business, Lensgo Visual Media, who are now official sponsors of Sheffield DM! If you attended the event, you will have seen them filming the speakers and taking lots of photos, and we can't wait to see the finished product. Having them on board is really exciting because not only will it help us to level up the look of Sheffield DM, but it will also make it easier for those who can't attend the events in person to watch the talk recordings afterwards.
If you're in the market for some videography for your business, we'd really recommend checking out Lensgo's brilliant work! 
THE AFTERPARTY 
We tried something a little different for this event and rather than ending the evening with a sit down meal, we hosted an official afterparty at Lane7 which all of our Sheffield DM speakers and attendees were welcome to join. This went down a storm, and it was a great way to bring people together for networking as well as a few competitive games of pool. 
THE NEXT EVENT
Our next event will be held on the 28th of April and will again be at Showroom Workstation in the city centre of Sheffield. We'll be announcing the lineup for the event very soon, but we can promise that there'll be great speakers, lots of networking opportunities, and of course a few games of MarioKart. We'll also be hosting the official afterparty at Lane7 again, with everyone welcome to come along for delicious Fat Hippo burgers, beers, shuffleboard and pool. 
Keep an eye on our social media for the speaker announcements, but for now, you can grab your free ticket on the Eventbrite page to make sure you secure your seat for the event. 
APPLY TO BE A SPEAKER 
We're always on the lookout for new speakers for our events, so if you're ready to dip your toe into public speaking and you have a topic you can't wait to talk about, we'd love to hear from you. We've hosted speakers from up and down the country, covering everything from PPC, to PR, to SEO, to job hunting advice, to broad marketing strategy, so no matter your subject, we're sure it'll be brilliant! 
If you'd like to pitch us your talk, all you need to do is either send us an email to hello@sheffielddm.co.uk, or alternatively, you can send us a Twitter DM @SheffieldDM and we'll be back in touch with you ASAP.
If you still need a little bit of inspiration, here's some potential talk ideas for you: 
A case study of a brand/account you've worked on and how you made it a success 

A win or a failure and what you've learned from it 

A trend overview or look at a current hot topic 

A guide to an element of marketing, e.g. newsjacking, keyword research, PPC optimisation 
And if you're looking for support from the award-winning digital marketing agency behind Sheffield DM, our team can bridge the gaps in your digital strategy to ensure each of your channels are working together to deliver growth. Contact us today to supercharge your online presence and grow at scale.