Sheffield DM Signs First Wave of Sponsors for August Event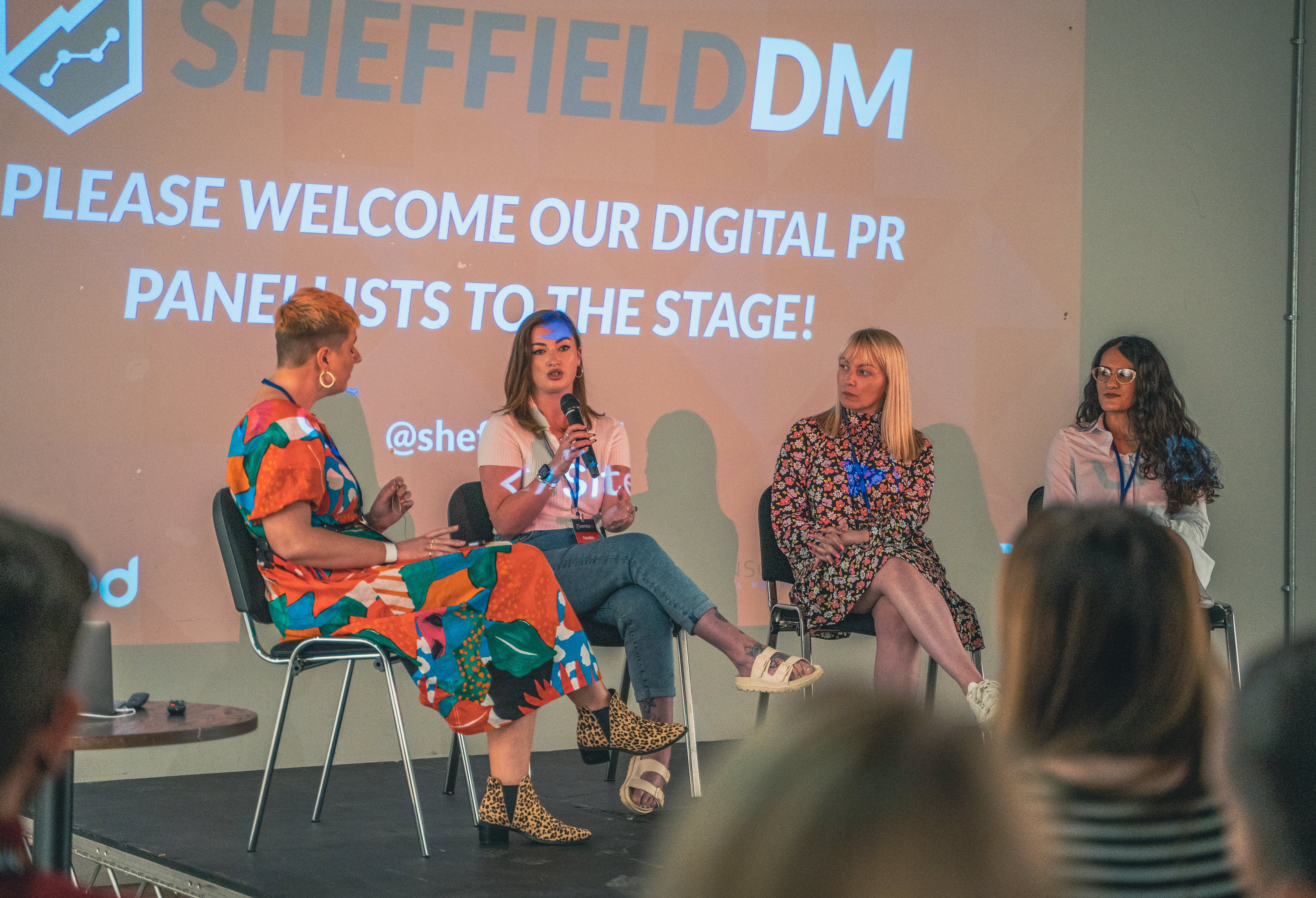 Organisers gear up for biggest-ever event
Sheffield DM, the leading digital marketing meetup organised by the Evoluted team, has received backing from a first wave of sponsors for its biggest-ever event in August.
This will be the second all-day, in-person edition of Sheffield DM, following last summer's brilliantly-received event at Kommune which attracted over 100 marketers from all over the country - but this year the organisers' sights are set far higher.
Held on Thursday 31st August, this edition will feature a significant venue upgrade, being hosted at The Octagon Centre, one of the city's premier events arenas and based on the University of Sheffield campus. There will also be multiple stages for the first time, with a Main Stage hosting SEO, Content Marketing, Digital PR and marketing strategy talks and panels, and a Paid Media stage with expert PPC and Paid Social sessions.
16 marketing experts have been confirmed on the line-up so far, including keynote speaker Dan Knowlton, headliner Stephen Kenwright and Evoluted's own Paid Media Manager Chris Ridley. A limited run of 50 Early Bird tickets were all snapped up with two days to spare.
Meet the backers already on-board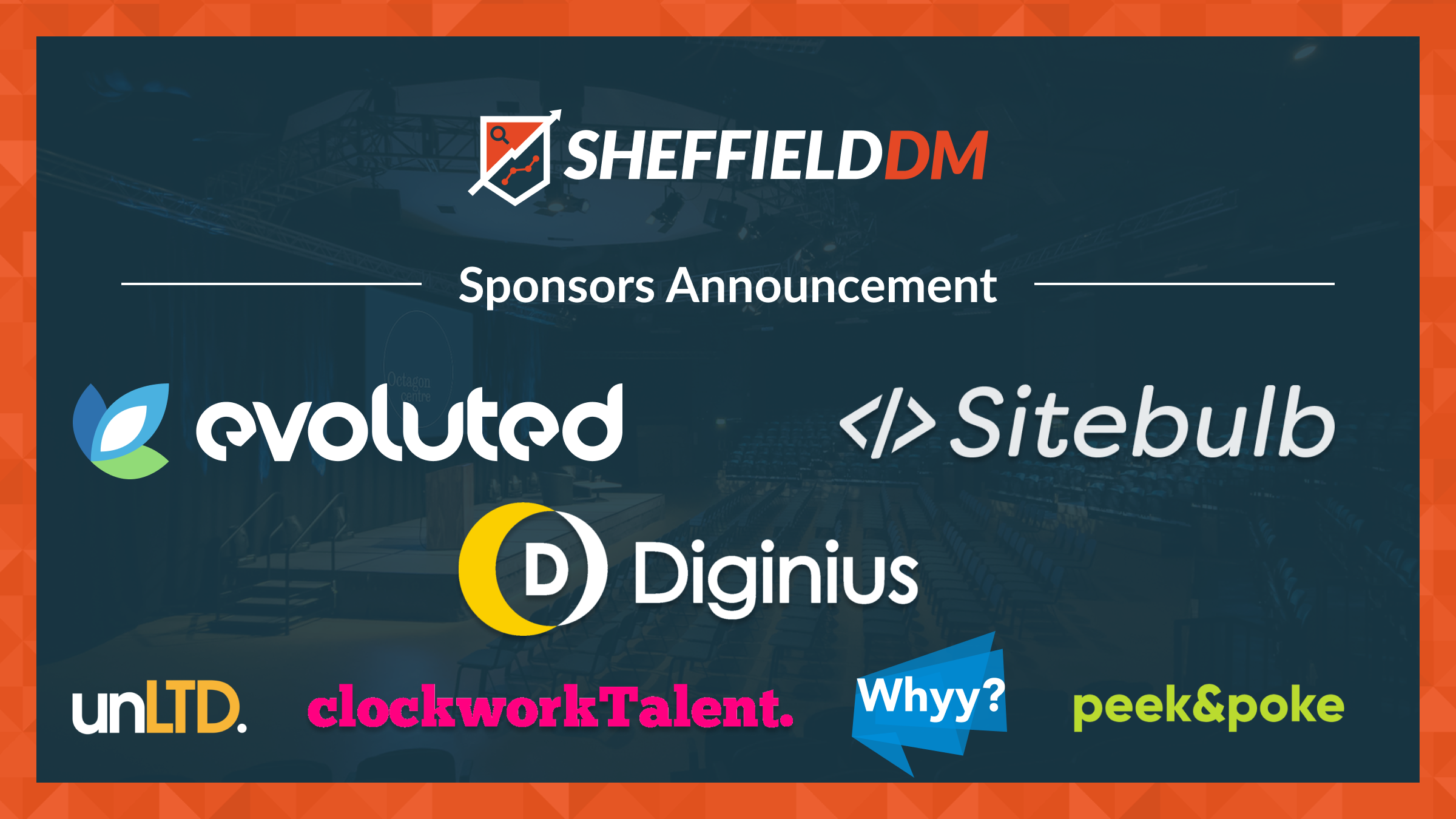 The Octagon's size has opened up new sponsorship opportunities, and the event has already received the backing of six sponsors besides organisers Evoluted, with discussions ongoing with several other potential partners.
First up is award-winning SEO software tool Sitebulb, who have sponsored the bi-monthly Sheffield DM meetups since April 2022, including funding free drinks for attendees, and who have pledged their support as this year's afterparty sponsors.
South Yorkshire business magazine unLTD has also reprised its support in promoting the event to businesses across the region through regular slots in its print and magazine editions carrying the latest line-up announcements and event details news.
The four other sponsors mark fresh partnerships for Sheffield DM. Innovative PPC insight software platform Diginius is used by PPC agencies, ecommerce businesses and medium-large enterprise organisations and will have an exhibition presence at the event.
"We're thrilled to be sponsoring Sheffield DM," says Jordan Maxwell, Regional Partnership Director at Diginius.
"We're all about celebrating innovation and collaboration within the industry, and by supporting this event we're excited to connect with fellow digital marketers, share knowledge and make meaningful connections.
"What has us really excited is the opportunity to witness cutting-edge strategies, emerging trends, and game-changing technologies in action. Also, as Microsoft's Global Channel Partner of the Year, we're excited to use this sponsorship to share our experience and insights to agencies across Microsoft Advertising."
The fourth sponsors are digital marketing recruitment specialists clockworkTalent, who match talented marketers with agencies and brands across the UK. Their involvement has included generously donating two free tickets for this summer's event to the Sheffield Young Professionals community as part of a Sheffield DM scholarship. The community helps local early-career professionals establish themselves, build confidence and make connections.
"As an Evoluted recruitment partner, clockworkTalent is proud to be part of Sheffield DM," says Natasha Woodford, Director of Recruitment at the Sussex-based agency.
"It's all about enabling digital marketers at all stages of their career journey to come together, be inspired, and share their passion and knowledge whilst making new friends!"
"Always looking to develop people's careers in digital marketing, we're proud to have provided Sheffield Young Professionals with two scholarship tickets to attend this event."
Next up are Whyy? Change, a Rotherham-based leading training and apprenticeships provider who offer a range of industry-accredited marketing courses. Whyy? Change are also sending a group of marketing apprentices along to this summer's event to benefit from the expert talks on show.
Last but not least, Peek & Poke will be bringing one of their brilliant arcade machines to The Octagon with a fantastic prize (TBA) up for grabs for attendees! Based in Sheffield, the company makes engaging branded games to support your marketing.
What sponsorship means to Sheffield DM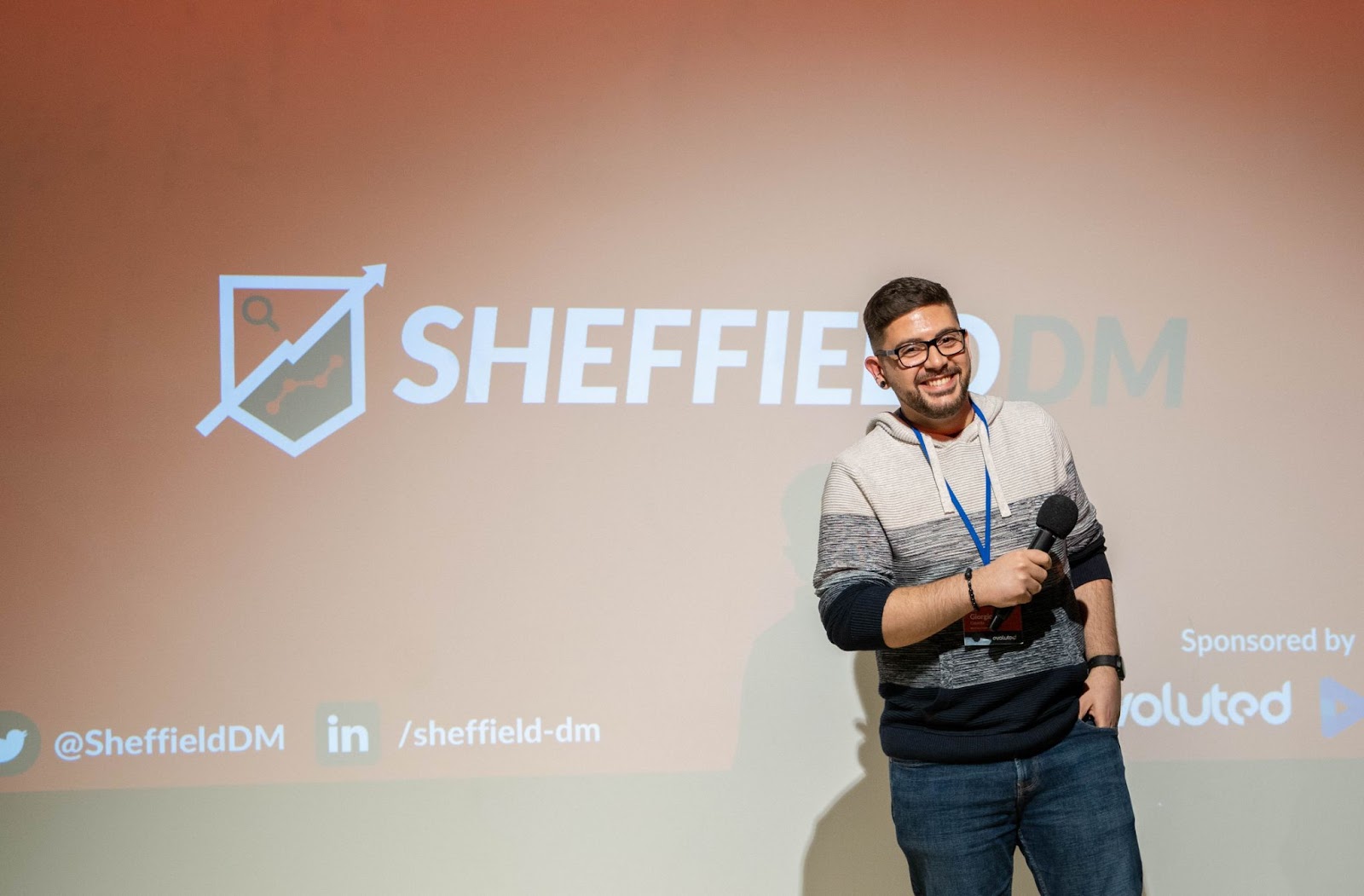 "It's brilliant to have the backing of sponsors of the calibre of Sitebulb, unLTD, Diginius, clockworkTalent, Whyy? Change and Peek & Poke," says Evoluted MD and Sheffield DM host Giorgio Cassella.
"Their support will allow us to take the August event to the next level and it means a lot that they are investing in Sheffield DM as a forum for marketers to learn, network and find opportunities and supporting our mission.
"While we've committed significant financial and time investment into this year's event through Evoluted, without external sponsors we would not have been able to grow Sheffield DM as we have over the past few years and continue to reach the levels we're aiming towards."
Organisers are still on the lookout for additional partners to sponsor the event, with a range of sponsorship options available including stage sponsorship, exhibition stands and goodie-bag items. To view the sponsorship brochure, email sponsors@sheffielddm.co.uk. 
General Sale tickets are available at £100+VAT, with discounts for students and bulk orders of 5+ tickets. To check out the full line-up and book your ticket, head to: https://sheffield-dm.eventbrite.co.uk