Why Pronouns Matter And How We're Sharing Ours
Evoluted is a place where we want our team and clients to be themselves, which is why we're starting our New Year by actively displaying our pronouns on Slack, Asana and in our email signatures to help normalise the sharing of pronouns and improve gender inclusion in the workplace.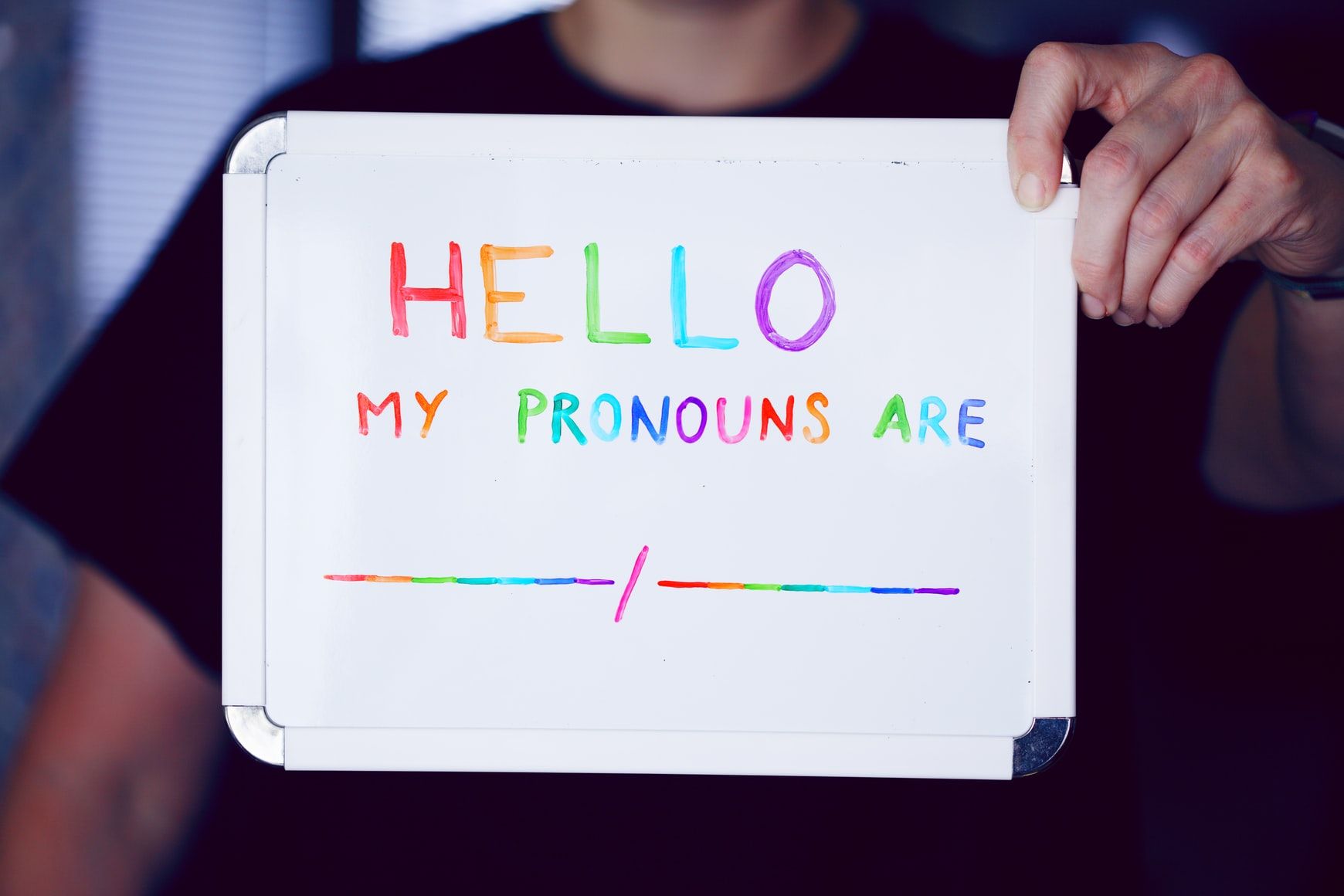 AVOIDING ASSUMPTIONS
Making assumptions about someone's gender identity can lead to making a mistake. It's not possible to know someone's gender unless they tell you - but historically this is something that we've often grown up guessing when we first meet someone or learn their name. Just because someone has a feminine sounding name or looks a certain way doesn't mean they are female. This can be a difficult habit to break, as many of us were raised to make a judgement when we meet people, but wrongly assuming someone's gender can lead to them feeling isolated, excluded, and hurt, so it's important to avoid this where we can. 
We've all seen those movie moments where the main character says "hello miss" to  the back of a long haired stranger, only for them to turn around and announce themselves to be a long haired man. This doesn't just happen in movies, long haired men often get their gender assumed and mistaken!
At Evoluted we're aware that assuming gender is outdated, but acknowledge that it takes practice and an active effort to stop making assumptions. It's something we're all working on to get better at it. When it comes to pronouns, we believe the best thing to do is simply ask and get used to sharing our own with others. Again, this is simple to do, it just takes practice to make it second nature. 
USING PRONOUNS
Pronouns including:  "she/her", "they/them" and "he/him" are a way for others to talk about us using our preferred language. I personally use "she/her" and this can be used in the following ways:
 "Becky? Yes I know her"

"Becky? No I don't know her, please can you introduce us when she's free"
If I used "they/them" pronouns they would be used like this: 
"Becky? Yes I know them"

"Becky? No I don't know them, please can you introduce us when they are free"
Other examples of pronouns people may use are: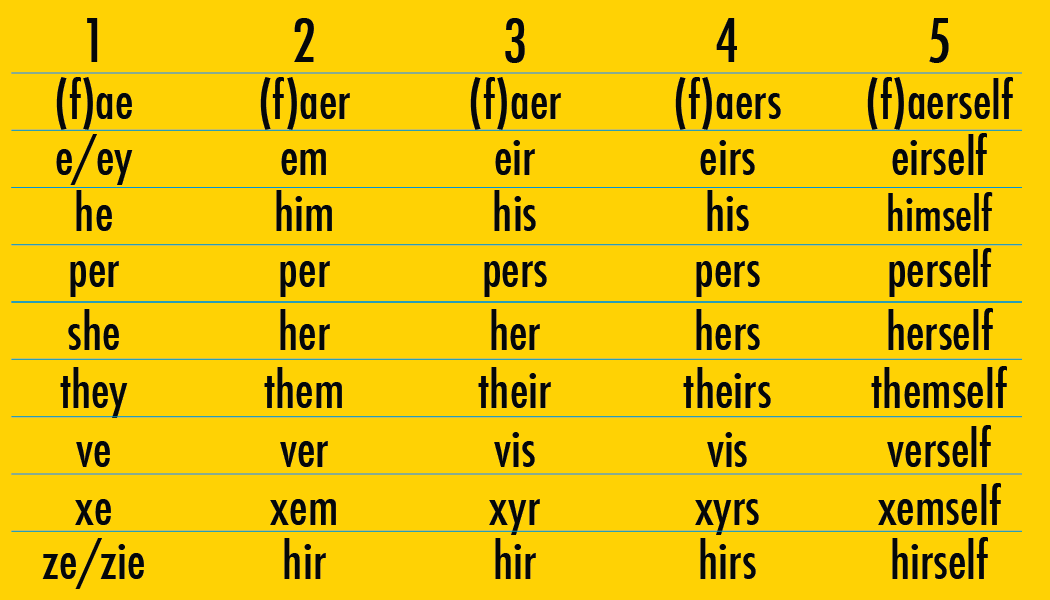 If you're unsure how to ask a person's preferred pronouns or you feel uncomfortable or like you might offend them, don't worry- asking is easy! When somebody introduces themselves, simply ask 'What are your preferred pronouns?' and they will let you know what they like to use so that you can make sure you do so going forward. 
HOW WE DISPLAY OUR PRONOUNS
By displaying our pronouns in our email signatures and on our Slack and Asana profiles we're taking a step towards normalising sharing pronouns with others. It shows that we're aware that sharing them with others is important, and that we want to learn and use other people's as well. If any of our team change their pronouns, they can update this easily on their main methods of communication.
Asana has a pronoun field by default, and when set they display immediately below the name on a profile.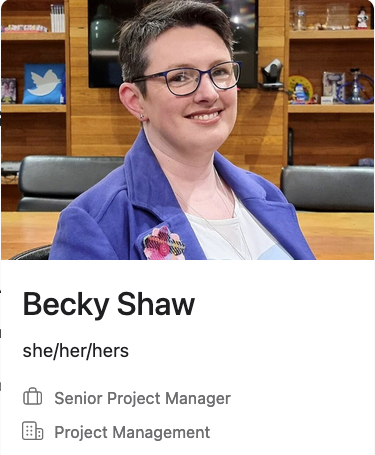 Slack has a pronoun field option that needs to be enabled by the workspace admin. Once enabled, this field is available to edit on your profile. When set the information appears below job title.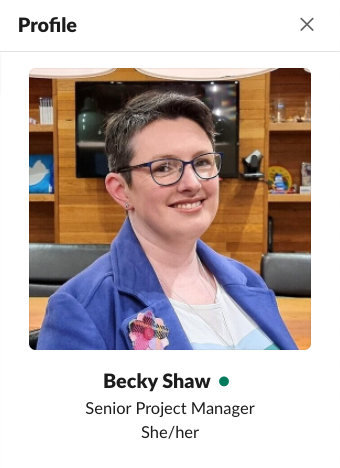 Our email signatures now have pronouns included below the job title.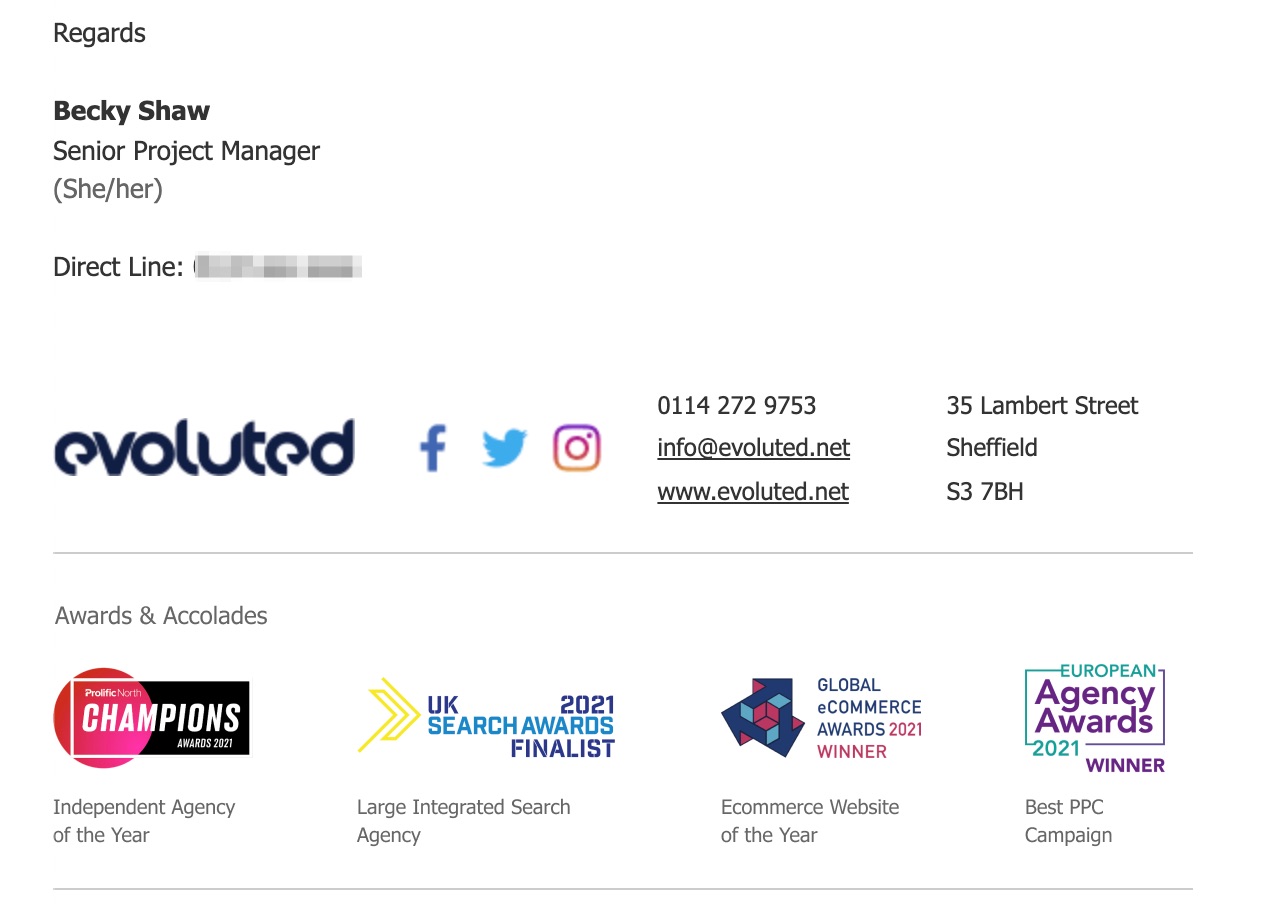 With our pronouns clearly visible on all of our platforms, we aim to show our people, whether that be our team, or our clients, that we recognise the importance of being able to represent yourself exactly how you'd like to be represented. Becoming a more inclusive office is always a work in progress, but we believe it's absolutely integral to creating a working culture where everybody feels truly valued for who they are. 
Keep an eye on our blog, as we will be continuing to update you on our D&I initiatives and the way we're striving to create an incredible place to work! 
RESOURCES