Our Top Ten Digital Marketing Talks from 2023
Our marketing team have been fortunate enough to get out to a number of conferences this year, from Brighton to Manchester and in between - like our very own Sheffield DM Summer '23!
Get ready to dive into our compilation of the top ten digital marketing talks our team have attended in 2023. These engaging discussions, led by industry experts, are packed with invaluable insights, cutting-edge strategies, and the latest trends to supercharge your marketing endeavours.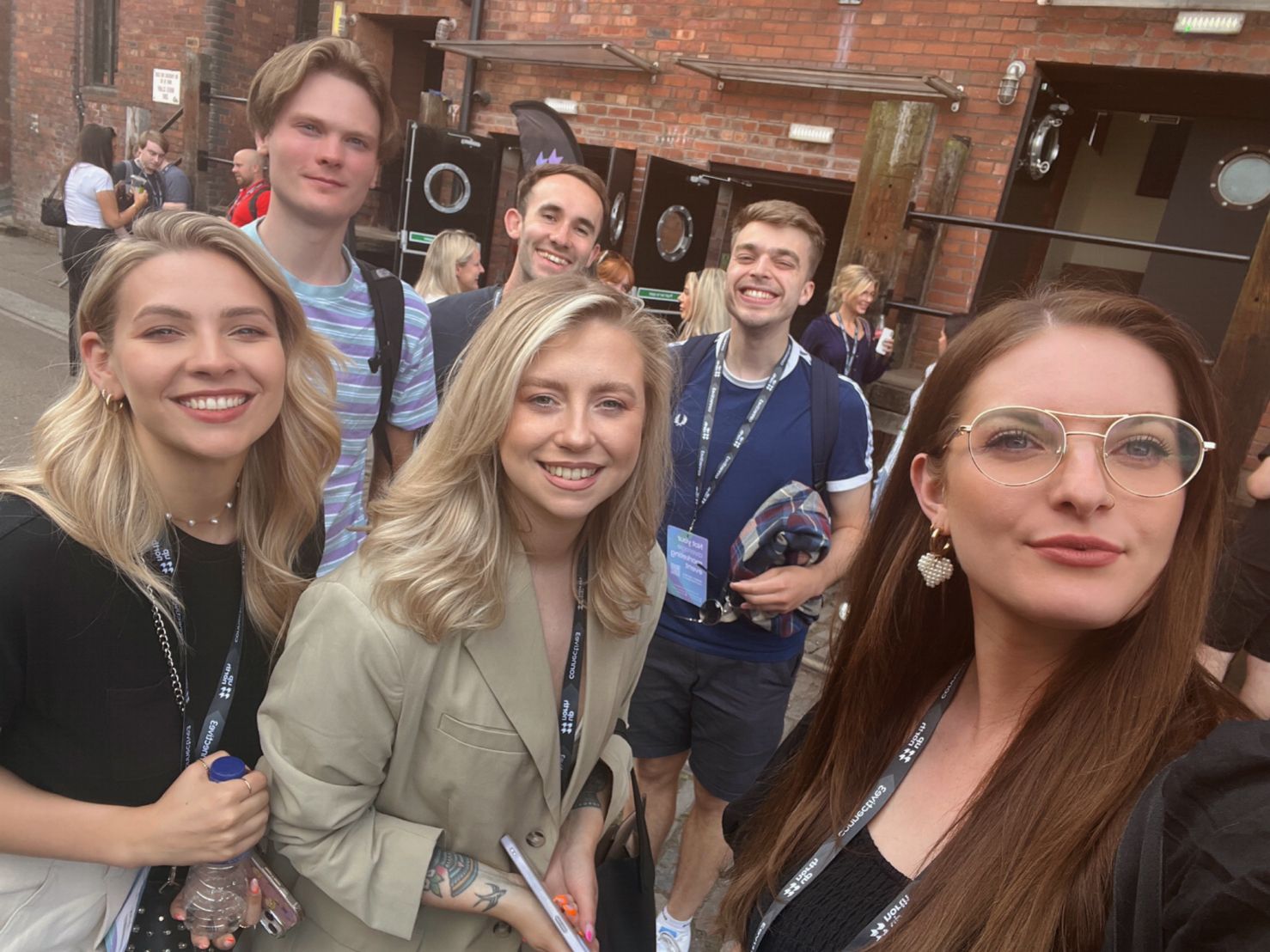 From addressing ethical concerns in PR to harnessing the power of ecommerce filters, envisioning the future of digital marketing, and cultivating brand communities on LinkedIn, we've got it all covered. (For fairness, we've excluded talks by our own staff - it goes without saying they're among our favourites!)
In no particular order...
"The Rise of Black Hat Digital PR: Our Responsibility to the Industry"
(James Hayward-Browne, brightonSEO - September 2023)
Overview
James Hayward-Browne shed light on unethical tactics in PR, driven by AI-generated content and deceptive clickbait titles. He emphasised the declining link quality due to fierce competition among PR professionals.
Key Takeaways
Avoid overreliance on mass emails and irrelevant campaigns to prevent Google penalties.

Diversify outreach methods, including social media and LinkedIn engagement.

Target relevant journalists with a history of covering similar stories.

Prioritise content for user value over search engine algorithms.

Quality always surpasses quantity in linkbuilding efforts.
"The E-E-A-T CV for SGE"
(Sophie Gibson, Sheffield DM - August 2023)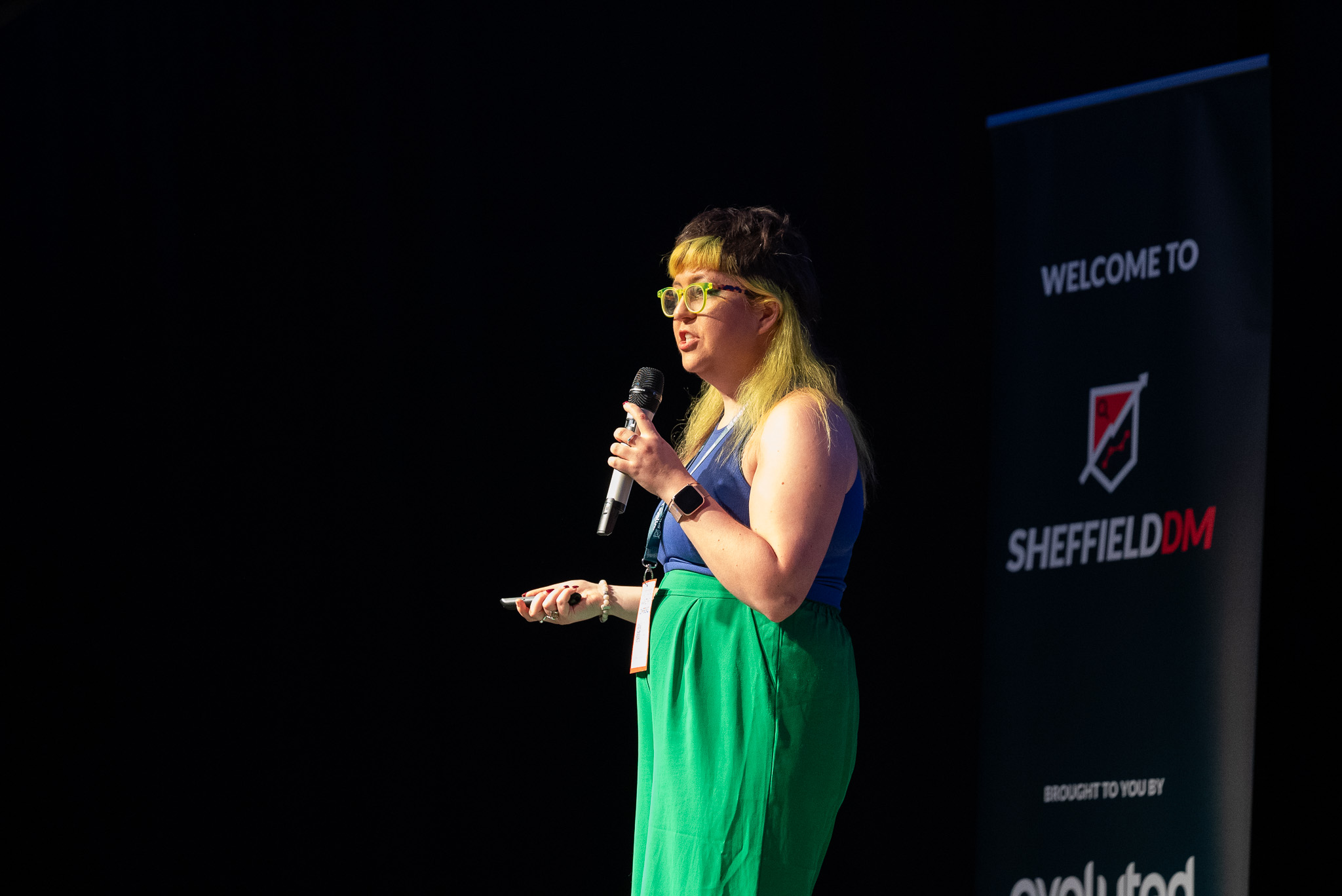 Overview
Sophie Gibson, Technical SEO Director at StudioHawk, discussed the importance of trust, credibility, and expertise in digital marketing. Building and maintaining these factors will be essential for success in the ever-changing landscape of online marketing.
Key Takeaways
Google's E-E-A-T (Experience, Expertise, Authority, Trust) signals are crucial for content quality assessment and SEO success.

AI-powered search (Search Generative Experience) emphasises optimising content for featured snippets and quick overviews.

Assess your website's trustworthiness by imagining it as a job candidate - prioritise contact details, error-free content and readability.

Just as job candidates display relevant experience, websites should highlight their team's qualifications and use statistics to prove expertise.

Maintain trust by being transparent about content review processes, using citations, and referencing reliable sources.

Build trust over time by regularly updating your website with fresh, relevant content, including video and unique perspectives.

Google may prioritise informative, source-backed responses, so stay updated on evolving guidelines.

Evaluate your website's trust, credibility, and content as if it were a job candidate to ensure user confidence.
Sophie has shared her talk slides here.
"What Google Lighthouse Scores Hide"
(Aymen Loukil, brightonSEO - April 2023)
Overview
Aymen unveiled hidden truths about Google Lighthouse scores and Core Web Vitals. He discussed the limitations of emulated environments and the lack of direct impact on search rankings.
Key Takeaways
Lighthouse scores can be misleading; don't rely solely on them.

Emulated Lighthouse environments have limitations; use them cautiously.

Lighthouse scores don't directly affect search rankings; prioritise user experience metrics.

Scrutinise claims about Lighthouse scores for hidden cloaking codes.

Optimise websites for various device types, considering global device distribution.
"TikTok: The Misconceptions and How to Get It Right"
(Lauren Hughes, Up North - July 2023)
Overview
Lauren Hughes, Head of Strategy at Social Trinity, tackled common challenges in using TikTok for marketing and provided insights on how to leverage the platform effectively.
Key Takeaways
Brands should focus on creating content that encourages users to watch the entire video. This can be achieved by making it harder for users to realize when a video restarts, leading to higher watch times and improved algorithm performance.

Brands should steer clear of creating flashy, ad-like videos. Authentic content created by users resonates better with the TikTok audience.

Assess whether TikTok is the right platform for your brand. Avoid spending excessively on fancy videos that may not align with TikTok's authentic culture.
"Building Your Brand Community on LinkedIn"
(Olivia Mae Hanlon, Sheffield DM - August 2023)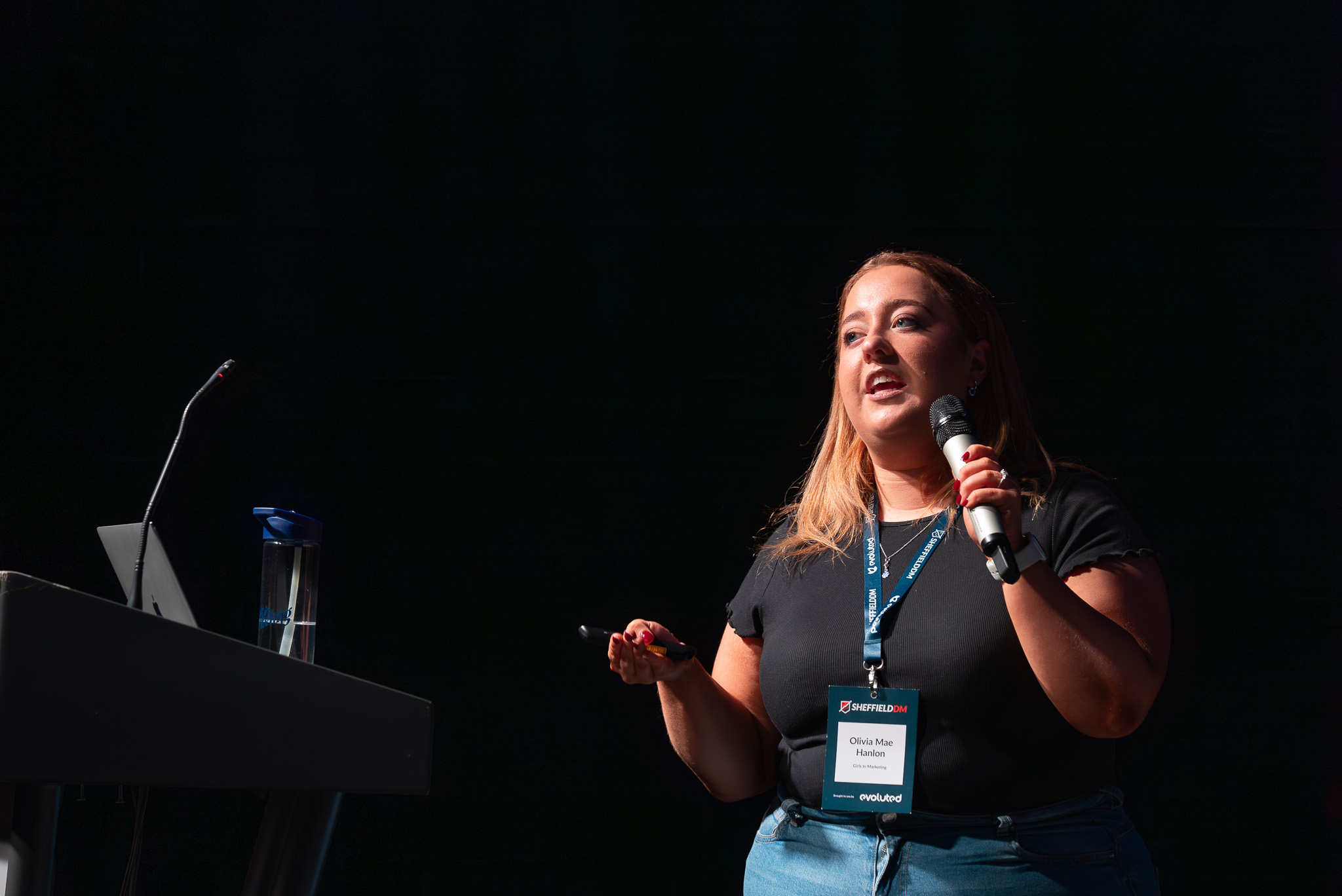 Overview
Olivia May Hanlon, CEO of Girls in Marketing, demonstrates how building a brand community on LinkedIn is an ongoing process that requires patience, adaptability, and a deep understanding of your audience and brand identity.
Key Takeaways
Define your unique position by understanding your mission, vision, and what sets your brand apart. Create content that aligns with this uniqueness.

Foster two-way conversations on LinkedIn to engage your audience actively. Encourage discussions, respond to comments, and involve your community in content creation.

Provide free, value-added content through digital magazines, podcasts, email newsletters, or LinkedIn newsletters to grow your community.

Embrace experimentation in your LinkedIn strategy. Regularly assess what works, adjust your approach, and learn from both successful and underperforming content.

Prioritise consistency, aligning your posting schedule with your brand's objectives and audience preferences, rather than specific times.

If your LinkedIn strategy isn't yielding results, don't persist in a futile path. Explore alternative platforms and approaches that better suit your brand.
"Optimising Core Web Vitals for 1 Million Websites"
(Amir Glatt, brightonSEO - April 2023)
Overview
Duda cofounder and CTO Amir shared insights on optimising Core Web Vitals (CWV) for a massive scale of websites. He emphasised the importance of CWV, which relies on real user data, for improving user experience and SEO rankings.
Key Takeaways
Speed up Largest Contentful Paint (LCP) by using lazy loading, dynamic initialisation of widgets, and asynchronous script loading. Images often affect LCP, so optimise them.

Content Delivery Networks (CDNs) are vital, especially for international users, to enhance site speed and user experience. Be cautious with cookie consent mechanisms.

Combat Cumulative Layout Shift (CLS) by inclining above-the-fold content and asynchronously loading fonts after page rendering.

Specify height attributes and use aspect ratio CSS for responsive designs. Predefine the height for JavaScript elements.

Improving Core Web Vitals not only benefits user satisfaction but also impacts your website's rankings in search results.
"The Future of Digital Marketing"
(Daniel Rowles, Up North - July 2023)
Overview
The CEO of Target Internet, Daniel discussed the future of digital marketing, focusing on Artificial Intelligence, Data, Trust, and Community.
Key Takeaways
Leverage AI for keyword research using Google Chrome extensions. Be aware of the increasing noise in content creation, including AI-generated content, posing ethical challenges.

Data and Trust, as third-party cookies are being blocked, impacting data transparency. Average click-through rates are at 18%. Deepfake technology raises concerns about voice authenticity.

To stand out, invest in building a brand and understanding what makes your agency or business unique. Customer Relationship Management (CRM) presents networking opportunities.
"How to (Actually) Be Less Busy, Stressed and Overwhelmed When There's a Million Things to Do"
(Kirsty Hulse, Sheffield DM - August 2023)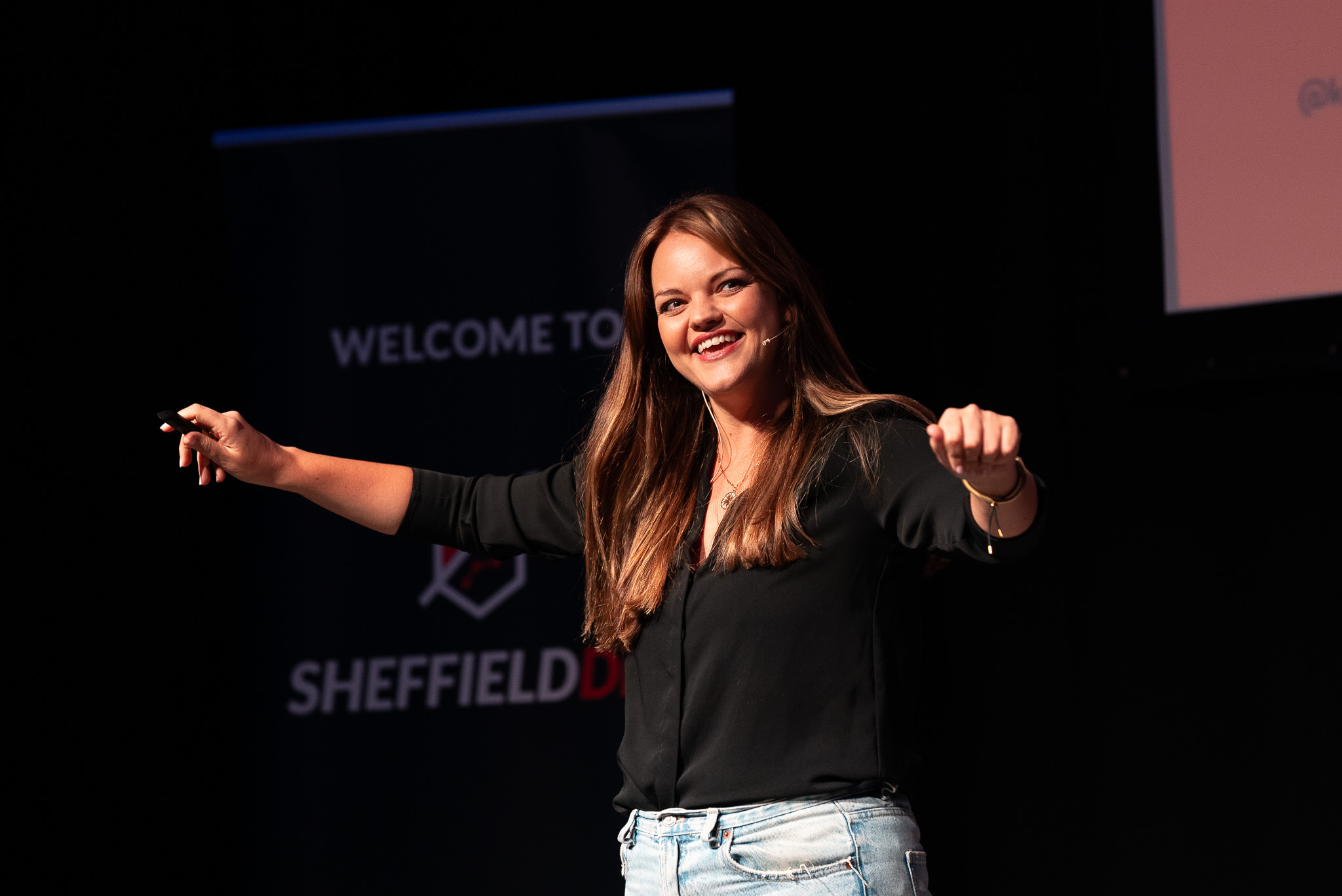 Overview
In this talk Kirsty, CEO at Roar! Training, highlighted the need for balance in our lives, both personally and professionally, and the importance of taking moments to celebrate, relax, and find creative inspiration.
Key Takeaways
Celebration and positivity by emphasising the importance of celebrating small victories and moments of positivity in our lives. This can boost our energy and overall well-being.

Many people engage in excessive busyness to boost their self-esteem. It's essential to recognize this behaviour and find a balance between productivity and self-worth.

Multitasking is a myth, and we often switch between tasks rapidly. This constant context switching can lead to decreased productivity and feelings of overwhelm. We should focus on one task at a time. 

creativity often arises in relaxed moments, such as when we're in the shower or about to sleep. Creating space for such moments can lead to innovative ideas and solutions.

Space for contemplation and relaxation is crucial for creativity and productivity. It's essential to recognize that the moments of thinking we assume are unproductive are often where our best ideas emerge.
"The Power of Ecommerce Filters: A Dunelm Case Study"
(Sam Gipson, brightonSEO - September 2023)
Overview
Sam's case study from leading Dunelm's in-house SEO highlighted the impact of blocked filtering systems on rankings and user experience.
Key Takeaways
Even with a blocked filtering system, generic lister pages and category pages can maintain good rankings.

SEO-optimised filter systems enhance rankings and user experience.

Crafting an SEO-optimised filter system is essential, considering various pros and cons.

Granting Google access to filter URLs through crawlable and non crawlable links can help refine the filter system while avoiding irrelevant URLs.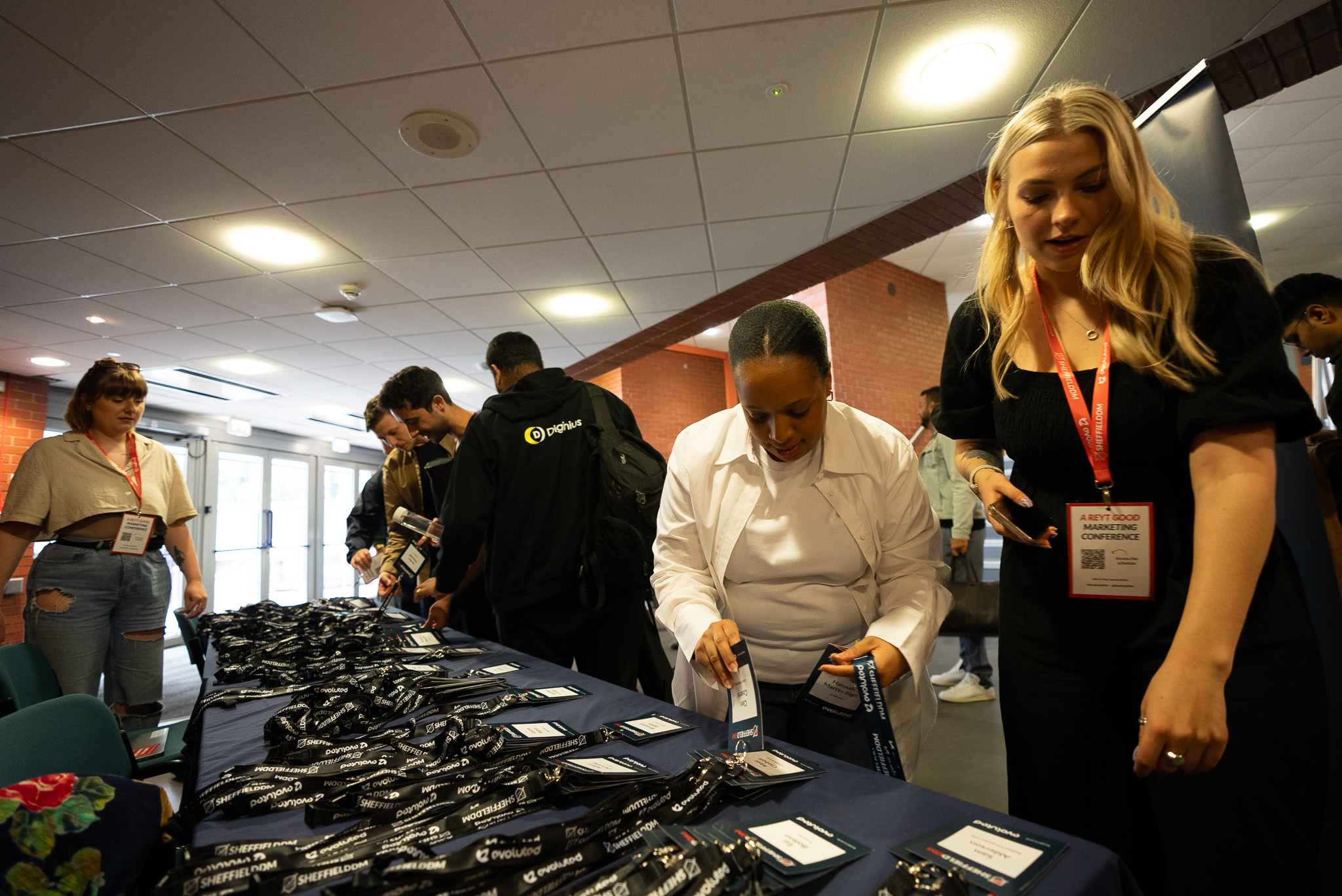 "Leveraging Bard/ChatGPT for Paid Media: How Effective are the AIs?"
(Patrick Kearney, brightonSEO - September 2023)
Overview
Patrick explored the practical applications of ChatGPT in digital marketing, particularly for Paid Media. He assessed its strengths and weaknesses, highlighting its role in ad copy creation, competitor ad copy review, keyword generation, Google Ads uploads, and as a teaching tool.
Key Takeaways
ChatGPT's ad copy may need manual editing to meet character limits.

Valuable for reviewing competitor ad copy and detecting cognitive biases.

Expect some manual work, such as copying and pasting competitor ads.

Proficient in generating keyword lists but doesn't replace Google's Keyword Planner.

Promising for creating tables in Google Ads Editor, with some formatting limitations.

A valuable teaching tool for gaining industry insights.

While it has creative limitations, it's evolving and holds future potential.
So there you have it - our ten favourite talks from this year. But if you've still got a thirst for knowledge, fear not - there's still chance to cram in a couple more insightful talks at the special fifth birthday Sheffield DM event on Thursday 30th November! To grab your free ticket, head to our Events section.