Understanding Adwords Bidding Strategies
So many Adwords bidding strategies… so little time. Where do you even start?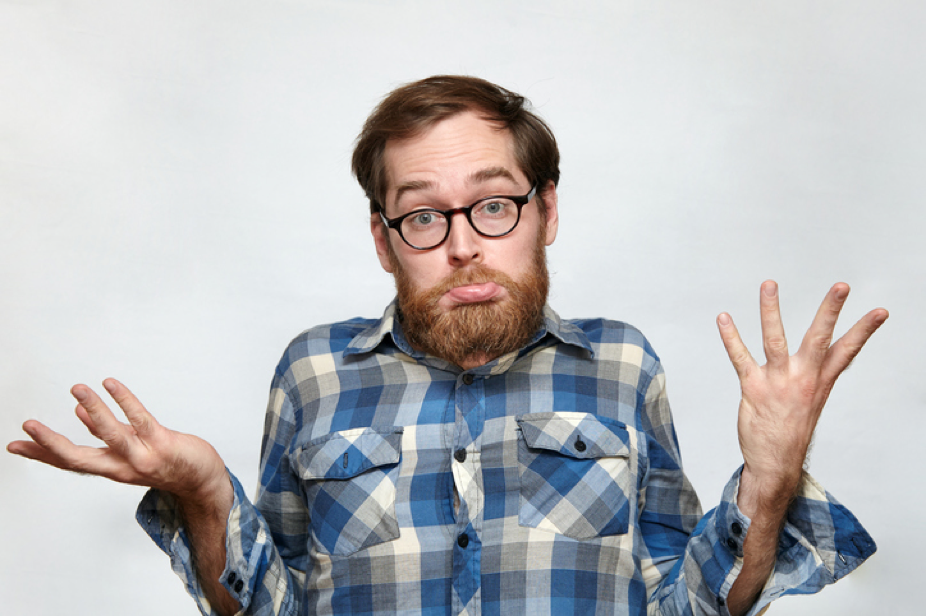 If you're new to the world of PPC, you'd be forgiven for assuming a master's degree in mathematics and statistics is a basic requirement. After all, PPC is almost totally numbers driven, whether your campaign is built around a handful of keywords, or a few thousand handfuls.
The good news is you don't need to be a mathematical whiz to create and manage a competitive and cost-effective Adwords campaign – this blogger certainly isn't. Nonetheless, understanding your keyword bids is key to any campaign. Bid too low and your ads simply won't be seen; bid too much and your budget can be blitzed in no time. 
Google offers a number of Adwords bidding strategies, each with their own potential advantages, weaknesses and recommended applications. It can sometimes be difficult to get a concise answer on the true benefits and weaknesses of each, especially from Google themselves.
The purpose of this blog is to present some of these to you, purely in layman's terms, to help you see past the jargon and make clear, confident decisions when putting your strategy together.
So, let's begin!
MANUAL COST PER CLICK (CPC)
In the simplest terms, manual CPC is one of the default bid strategies applied to new campaigns and their keywords. This strategy gives you total control over your maximum CPC, either by setting a default bid for a whole ad group or drilling down and applying separate bids for individual keywords. It's as simple as that really.

THE BENEFITS OF MANUAL CPC
The principal benefit of manual CPC is that you maintain absolute control over your bids, and Google's automated processes will not override the bids you have specified. You may then choose to modify these bids individually based on performance as your data matures.
THE WEAKNESSES OF MANUAL CPC
While some account managers like to be as hands on as possible at every level of their account, sometimes there are simply too many keywords to manage manually in an effective way. 
Another potential issue with manual CPC is understanding when to alter bids, and by how much. Suppose your data shows a keyword is performing very well and you wish to increase bids to capitalize on this. Makes sense. But by how much do you increase your bids? 5%? 10%? 20%?
Increasing bids incrementally is a sensible option to reduce the risk of over-bidding, but it can take days or weeks for smaller spending accounts, while cranking up bids based on a gut feeling can result in waste.
If you do wish to manually assign CPCs that nonetheless promote efficiency, we recommend you try a special formula to calculate your max bids proportionally to performance and your targets 
ENHANCED CPC (ECPC)
Enhanced CPC is a bidding strategy that is intended to drive additional clicks or conversions through automatic adjustments to your default bids. If Adwords believes that a keyword will drive stronger performance with a slight tweak, it will apply that adjustment for you automatically. This also works in reverse, lowering your bids if data suggests efficiency or performance would improve as a result.
Previously, Enhanced CPC would permit Adwords to increase or decrease your maximum CPC by no more than 30%. This changed in 2017, however, with Google removing this cap entirely. This is intended to remove the requirement for manual bid adjustments across dimensions such as your scheduling.
Google's official statement on this change can be read below:

THE BENEFITS OF ENHANCED CPC
The clearest benefit of using an enhanced CPC bidding strategy is the reduction in manual work required to optimise bids. This strategy is designed to tweak bids and improve your keyword performance automatically within pre-determined parameters.
The calculations made by Adwords in this instance may also be more accurate or reliable than those made by a person – it could be that enhanced CPC can find the 'sweet spot' bid before an account manager can, at a much larger scale. 
THE WEAKNESSES OF ENHANCED CPC
Enhanced CPC does not take your device segments into account. As a segment, device is arguably the most significant with regards to performance. This means you will still need to manage device bid adjustments separately. 
As you can see above, Google states that their recent changes will aim to ensure that your max CPC is still adhered to 'over time', however this is not clearly specified. There is no guarantee that, should performance dictate it, your enhanced CPC strategy will not exceed your highest bids by a significant margin.
MAXIMIZE CONVERSIONS
Another smart bidding strategy that utilises machine learning in an attempt to drive efficiency is Maximize Conversions. With this, Google uses historical data and adjust bids in order to achieve the highest number of conversions it believes is possible from your budget. 
Unlike Target CPA bidding, Maximize Conversions is not interested in return on ad spend (ROAS) or your cost-per-action (CPA). It will simply pursue volume. The knock on effect of this can be a reduced CPA if it is able to generate more conversions from the same budget as before.
Maximize conversions is recommended in particular for campaigns that are 'limited by budget'. It will help you squeeze as much value out of that budget as possible. 
THE BENEFITS OF MAXIMIZE CONVERSIONS
Depending on your keyword set, you may be targeting searches with far more impressions and potential clicks than you can afford. If your account has a strict budget and you are concerned you aren't getting the most bang for your buck, Maximize Conversions can help.
THE WEAKNESSES OF MAXIMIZE CONVERSIONS
On the other hand, if you have a surplus budget and there is not enough activity to spend it all efficiently, Maximize Conversions will likely increase your bids in an effort to scale up your volume. This can inflate your cost-per-click.
You must also have an individual budget for your campaign. If you use shared budgets across multiple campaigns in your account, Maximize Conversions will not work. This bidding strategy also requires historical data to work effectively, so it is unlikely to have a positive impact on newer campaigns. 
PORTFOLIO BIDDING STRATEGY (PBS)
When your Adwords account reaches a certain size - whether it be level of spend or number of campaigns, ad groups, and keywords - manually keeping on top of bids in an effective way can become an impossibly demanding task.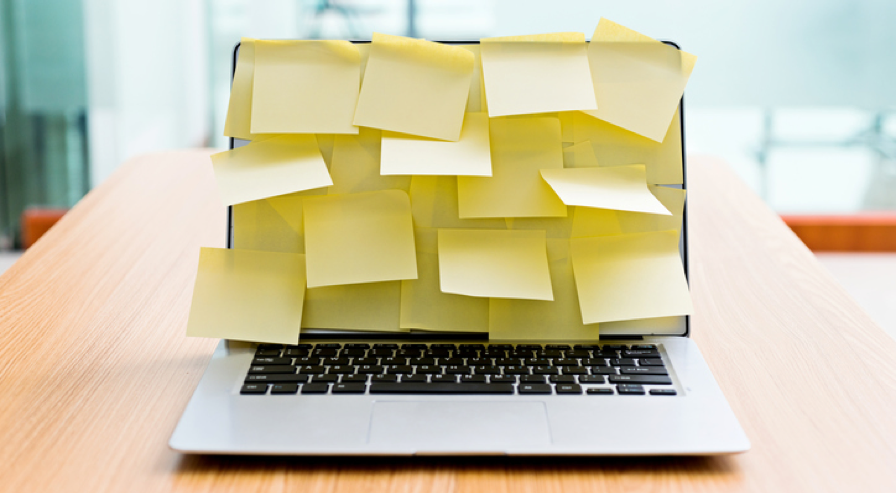 The Portfolio Bidding Strategy (PBS) is a more recent bidding strategy, developed as an updated version of automated Adwords bidding. As the name suggests, this strategy can be applied across your whole 'portfolio' of campaigns, ad groups and keywords. PBS will automatically set bids to help you reach your pre-set performance and efficiency goals.
BENEFITS OF PORTFOLIO BIDDING STRATEGY
PBS ultimately makes managing large scale accounts much easier and tidier, allowing you as an account manager to spend more time on top level strategy and less on grunt-work. 
PBS is driven by machine learning, with real time and historical data, and therefore calculates and updates bids regularly to ensure that your bids are always optimised for the target you have specified. It is unlikely that manual bidding could achieve the same accuracy and consistency. 
DISADVANTAGES OF PORTFOLIO BIDDING STRATEGY
Applying PBS with a target CPA means you are setting a common CPA goals across different campaigns and ad groups, which makes sense for some advertisers, but not others. Suppose you are an ecommerce advertiser with a varying inventory, where the ideal CPA for a basic t-shirt is significantly lower than for, say, a premium leather jacket. These items are of different value to your business, so why give them the same goal posts?
TARGET OUTRANKING SHARE
Are you advertising in a competitive market, or do you have a specific competitor you need to stay ahead of? Target Outranking Share could be the bidding strategy for you. This is a kind of portfolio bidding strategy that automatically adjusts your bids in order to outrank a specific domain. 
THE BENEFITS OF TARGET OUTRANKING SHARE
This is a great bidding strategy to use if you need our ads to appear above a specific competitor. Perhaps you are advertising in a market where the first click carries the most value – being the most visible and getting that all important first click could make all the difference.
THE WEAKNESSES OF TARGET OUTRANKING SHARE
Target Outranking Share obviously assumes that outranking your competitors is your primary goal and will generally disregard other performance indicators. As a result, it can become quite expensive and may not be effective to your overall performance. 
For example, if you have an inferior Quality Score to your competitors, consistently outranking them can force your CPC up quite a lot. It will also disregard conversion rates, revenue and other metrics that could matter a lot more.
TARGET COST-PER-ACTION (CPA) BIDDING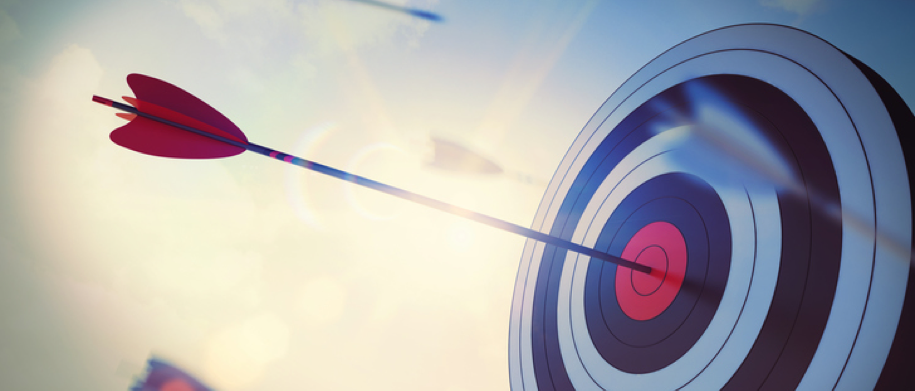 If your Adwords account is subject to demanding CPA (cost-per-action) targets, you want to ensure that all of your bids are optimised towards hitting them - this is the general idea behind the Target CPA bidding strategy.
Adwords uses historical conversion and click data, along with other dimensional signals like device, day parting, audience list performance, and others, to identify the optimal bid to meet your target CPA. 
Some conversions will be above this target and others will be below it, however Google states that altogether, if tracking is set up correctly, the correct CPA target will be achieved. Along with this, the general understanding is that increasing your CPA target will bring more conversions, and decreasing it will lower your account CPA, but in turn reduce volume of conversions. 
THE BENEFITS OF TARGET CPA
If your key performance indicator is CPA, optimising your bids automatically towards CPA seems like a no brainer. It is especially effective if you have a static CPA target for all keywords within an ad group. Providing best practices are adhered to and tracking is set up effectively, target CPA will usually be successful in yielding conversions within your target parameters. 
THE WEAKNESSES OF TARGET CPA
The success of an account is rarely as simple as just hitting a target CPA. More often than not, there will be volume targets in play too. While Target CPA will help you meet efficiency targets, it will actively scale down your account volume if it suspects the CPA target will be exceeded. 
On top of that, if you're expecting immediate results from your target CPA campaign, you may be slightly disappointed. For smaller accounts especially, this bidding strategy's effectiveness depends on the quality and volume of data it has to work with – the more data, the more effective the strategy. This means new campaigns may struggle to find success immediately. 
CPM BIDDING (COST-PER-THOUSAND-IMPRESSIONS)
Note: The CPM model is available only on the Google Display Network and cannot be used for Paid Search campaigns.
Some advertisers may consider impressions to be the primary goal for their account. An impression is gained when a user views your ad, whether they click it or not. 
Suppose your campaign is focused on brand awareness and your manager wants as many people as possible to be exposed to your message, as efficiently as possible. This is where CPM bidding comes in. Your bid will determine the maximum amount you are willing to pay per 1000 impressions.
THE BENEFITS OF CPM BIDDING
CPM bidding is a cost-effective way to ensure your ad is seen by the maximum number of users. You may be competing with other advertisers using a CPC model, whose targets are based around clicks and conversions. Due to this, it may be easier and more cost-effective for you to consistently appear above these advertisers' ads, because clicks are not your priority.
THE WEAKNESSES OF CPM BIDDING
When it comes to modern digital marketing, there will seldom be an instance where brand awareness alone is paramount, with performance taking an absolute back seat. Any business operating with such a strategy may be missing out on valuable traffic. The concept of 'brand awareness only' is incompatible with many modern online business models.
Using a CPM bidding strategy also does not guarantee the best result with regards to impressions. It's quite possible that a CPC model could in fact generate more impressions at a lower price than a CPM model – the only difference is you will be billed by the click. 
Most importantly, you must consider the difference between an impression and an ad view or 'acknowledgement'. An impression indicates that your ad has appeared on a page somewhere, therefore it can potentially be seen.
Consider the screenshot to the left. There are well over 20 promoted content placements on this page, each of these links or creatives has received one impression as a result of me loading the page. In reality, I only took notice of a small handful.
SO WHICH BIDDING STRATEGY IS BEST TO USE?
You've probably figured by now that there is no simple answer to the question of which bidding strategy is best to use. 
The most suitable bidding strategy depends almost entirely on what you, as an account manager, are expecting from your campaigns - as well as how your accounts are structured and how much data is involved.
Successful account managers will consider the benefits and weaknesses of all bidding strategies and, where applicable, test each thoroughly to see for themselves which is most effective at meeting their business goals. As a rule of thumb, however, consider the following: 
Manual CPC Bidding: Gives you total control over bidding, but you may miss out on performance opportunities Adwords detects.

Enhanced CPC Bidding: Gives greater flexibility than purely manual bidding and is designed to deliver more conversions by adjusting your bids within longer term average CPC parameters.

Portfolio Bidding Strategy (PBS): Almost fully automated, performance-based optimisation of bids across a portfolio of campaigns and keywords. Requires a consistent CPA target across the portfolio to be beneficial.

Target CPA Bidding: Automatically tailor your keyword bids to a pre-determined CPA target, however there's no guarantee you will be able to convert at your desired volume.

Manual CPM Bidding: Pay per 1000 impressions rather than for clicks. Potentially useful for spreading brand awareness in a cost-effective way, but there's no guarantee that users are seeing your ad, despite gaining impressions.
Thanks for reading; if you have a preferred bidding strategy, or there are any methods that haven't been mentioned here, please leave a comment and tell us all about it. Happy bidding!
If you require expert support with your next Paid Social campaign, check out our Paid Social services today.
RELATED ARTICLES