Envisage
Numed Healthcare is a leading supplier of healthcare products and equipment, providing products ranging from medical equipment to patient call systems that control the digital screens in surgeries and clinics nationwide. The Envisage solution simplifies processes used in medical care, saving surgeries time and money by offering complete solutions. 
Numed needed a custom portal which supported surgeries using Numed's digital display equipment. Using this platform surgeries and practices can log in, access and update their messaging in real-time, using templated designs. Halving the time needed to create digital assets, publish these and manage these using antiquated systems.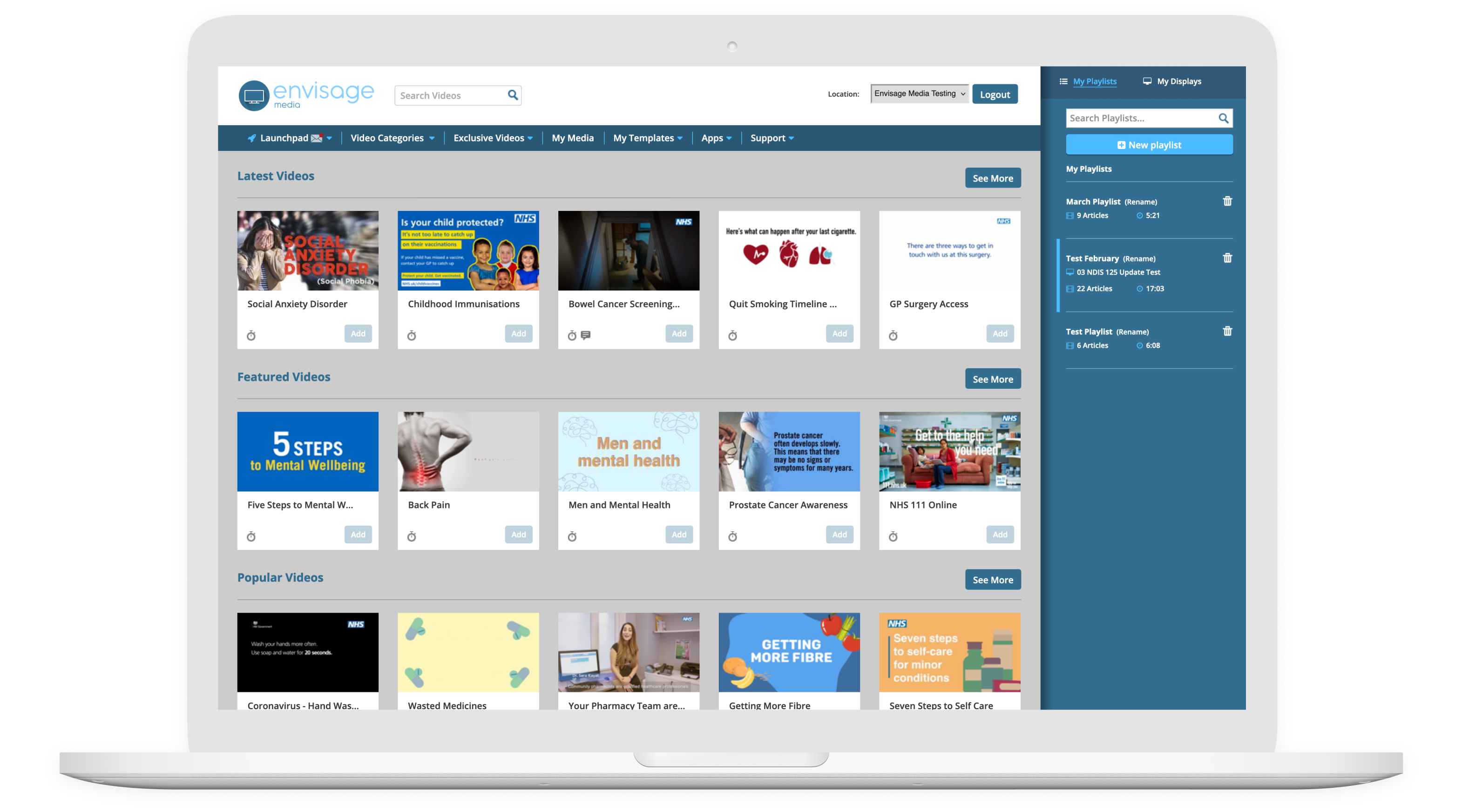 Fast, Convenient Content Management
Flexible content management with built-in Redundancy
Developing a platform that offered templated content supported surgeries and staff in creating, rendering and uploading video content instantly directly to their chosen devices. This process not only saved time but streamlined immediate communications such as revised opening hours, or time-sensitive announcements. 
The bespoke system also benefits from built-in redundancy, ensuring that if systems should suffer outages, the content still displays as intended across all locations. Supported using a third-party API users can access 'pod management' software giving them the flexibility to access all the content needed to create custom communications, announcements, videos and more with instant upload functionality.
A Solution that Works at Scale
Scalability and agility in one powerful platform
The scalability of this solution is the true measure of its power; supporting limitless growth with self-sufficient support, reducing the need for staff sourcing, manpower or management. Already used throughout thousands of practices, clinics and surgeries throughout the UK the speed, power and agility of this platform speaks for itself.