Netflix spawned a monster, it's us: Our morbid fascination with serial killers revealed in data
Netflix dramas, murder-fuelled podcasts and TV documentaries are just some of the main culprits for our true crime obsession. 
But our morbid fascination with criminals doesn't just end when the show does. Our digital PR and search specialists have worked together to analyse search and social data to reveal that many of us want to learn more about the killers, even after the titles have rolled. 
To see how obsessed we all truly are, we have used Google search data to reveal how popular true crime shows have triggered the nation's searching habits and fuelled our interest in serial killers. Experts and psychologists also reveal why our obsession with killers is actually normal. Well quite…

#TrueCrimeTok: Across streaming platforms the demand for true crime is higher than ever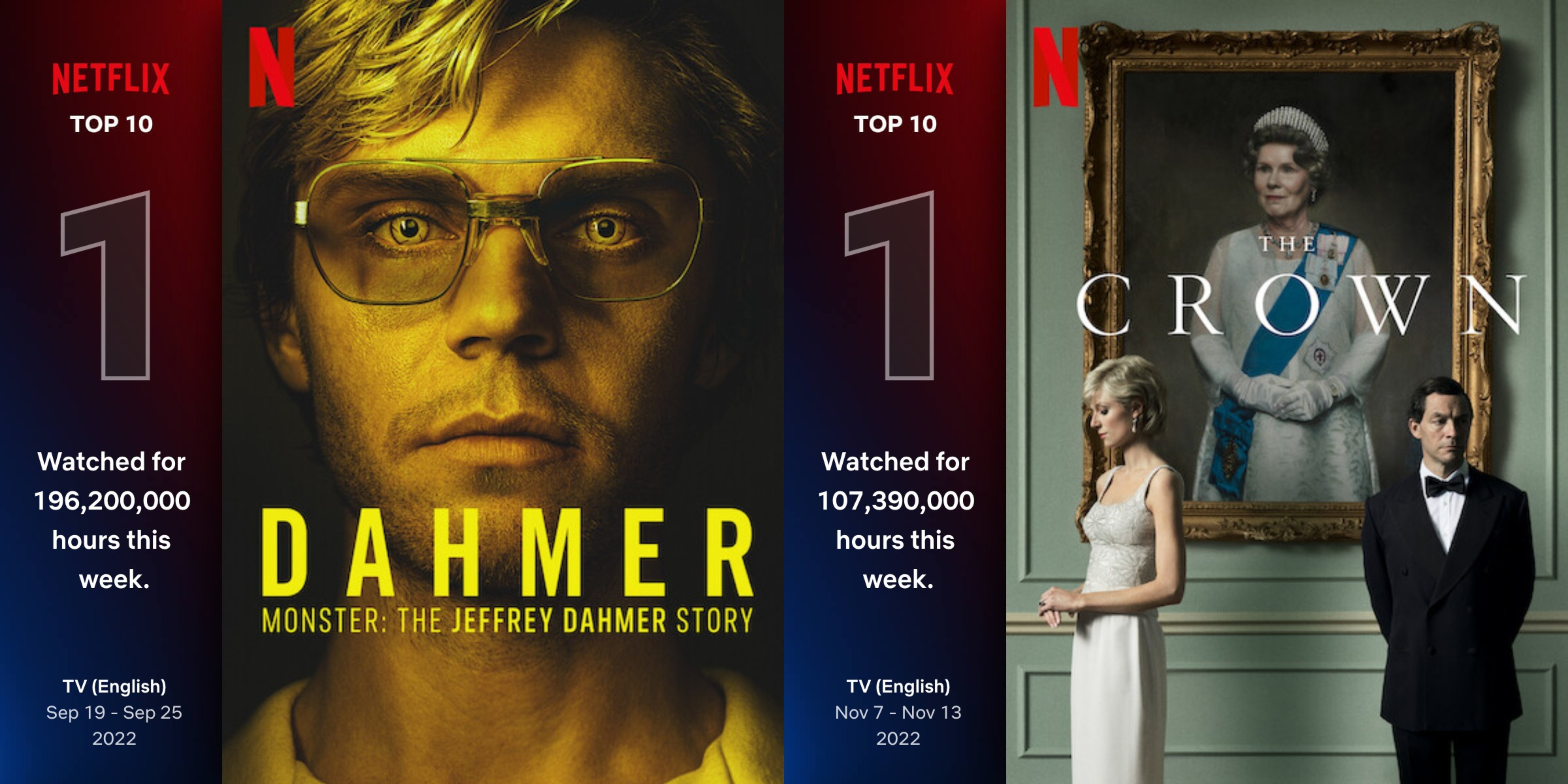 Credit: Netflix
The stats reveal we're fast becoming a nation of true crime obsessives with Google searches for "Netflix serial killers" up by 45% and "true crime drama" up by 32% this year alone. 
As our love for true crime continues to spike, it's now surpassing other popular categories on the streaming site. An example of this is Dahmer, which saw nearly 200m hours watched by subscribers in its first week, compared to other Netflix favourite, The Crown. Despite having skyrocketed in popularity because of the Queen's recent death, The Crown's season 5 had only half of the viewing figures of the serial killer drama in its first week.
Netflix isn't the only platform where we are all getting our dark fix, however, as #truecrime on TikTok has seen over 19.9B views. Other popular hashtags on the app include #serialkiller which has 5.1B views and #murdertok which has 1.9b views.
Now, the criminals in question are seeing an increased interest from viewers too, as searches for the spotlighted serial killers are also through the roof.
The 10 most popular programmes & the most searched for serial killers
Richard Ramirez - American Horror Story, The Night Stalker 
169,000 Google searches, +4,729% on previous month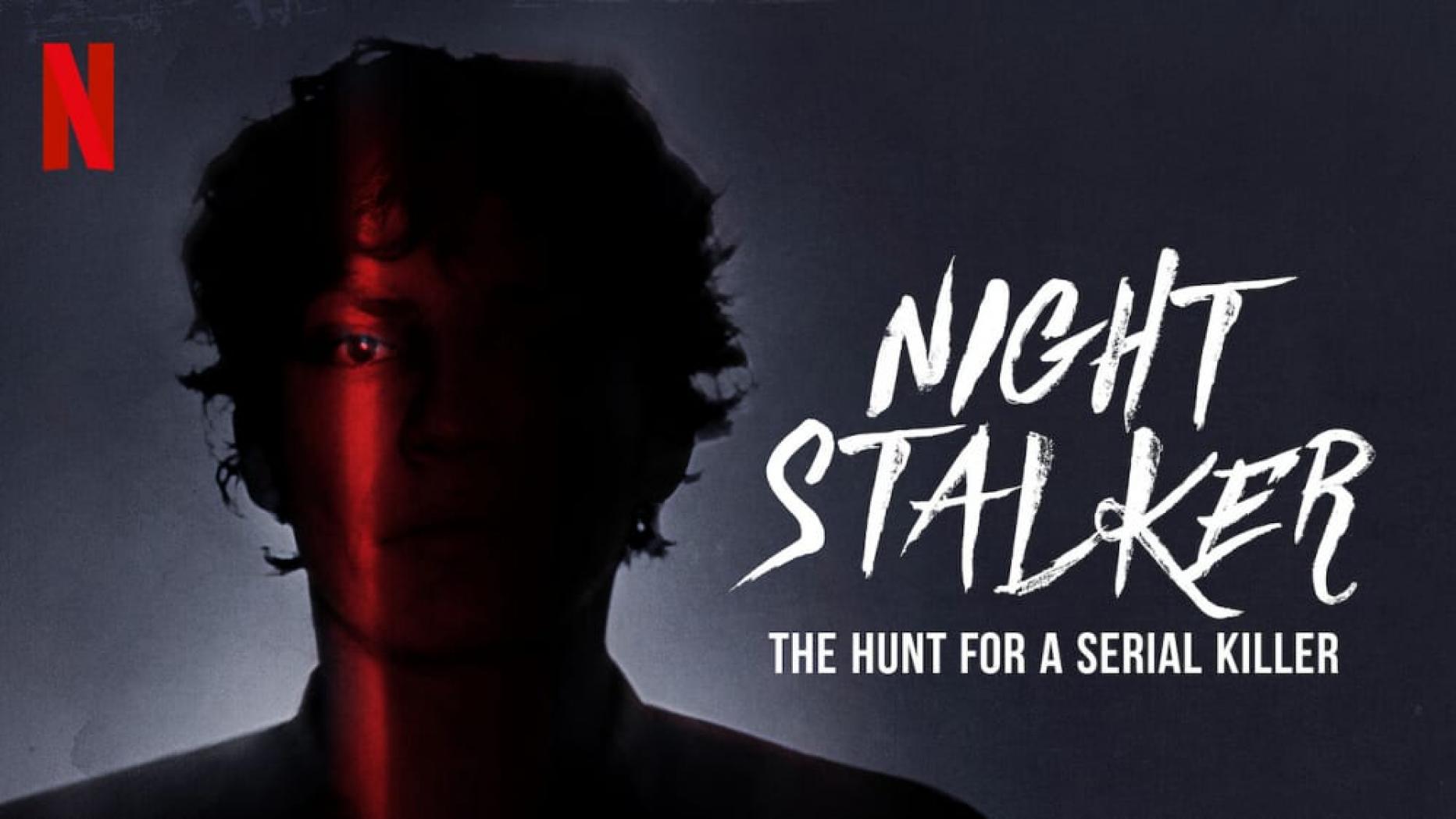 Credit: Netflix
Recognised as one of the most evil serial killers in the US, Richard Ramirez was fairly well-known to older generations.
But it wasn't until Netflix's hit series "The Night Stalker: The Hunt for a Serial Killer'' that the serial killer became a more prominent name to a younger audience. The documentary tells the story of the Satan-worshipping killer who, in the 1980s, terrorised the people of LA and San Francisco on a murder spree.
When the show was aired in January 2021 searches for Richard Ramirez spiked with 169k UK searches for his name, this was up by 4,729% on the previous month. 
Dennis Nilsen, Des
855,000 Google searches, +14,812% on previous month
Credit: ITV, SWNS:South West News Service
Des was ITV's biggest drama launch in 14 years, raking in over 10 million viewers as David Tennant transformed into the Scottish serial killer and necrophile. 
Despite the depths of his crimes, Dennis Nilsen - commonly named Des - was not a widely known name. 
But since the hit ITV show aired in September 2020, viewers were intrigued to find out more about Dennis Nilsen, as during the time it was aired, Nilsen had been Googled 855k times. This was up 14,812% on the previous month when fewer people knew of him. 
Jeffrey Dahmer, Dahmer
9.5m searches, +1,899,900% on previous month
Credit: Netflix/Getty
Released on the run-up to Halloween, Netflix's Dahmer series stars Evan Peters as Jeffrey Dahmer, a notorious serial killer responsible for the murder of 17 men and boys throughout 1978 to 1991.
Due to the depravity of his crimes, Jeffrey Dahmer was, unfortunately, a household name prior to the drama airing.
Now, the show has thrown the killer into the spotlight again, as more and more people discover his murder history. In the last month, 'Jeffrey Dahmer' was searched 9.5m times, this was up by a huge 1,899,900% on the previous month. 

Ted Bundy, Conversations With A Killer: The Ted Bundy Tapes (2019) Extremely Wicked, Shockingly Evil and Vile
1,642,000 Google searches (725k + 917k respectively), +6,468% on previous month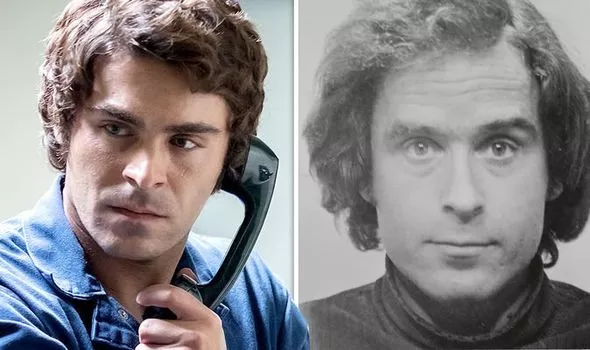 Credit: Netflix/Getty
Like Dahmer, Ted Bundy is another serial killer that has attracted notoriety across the globe. 
His name was once again brought into the public eye in 2019 as he had not one, but two feature films about him during the year. The first was 'Extremely Wicked, Shockingly Evil and Vile' a film starring Zac Efron as Bundy and again in Conversations With A Killer: The Ted Bundy Tapes.
This documentary and film made Ted Bundy a trending name in 2019, as he was searched for 1.6m times (725k in January and 917k in May respectively).  
Jeremy Bamber, White House Farm 
224,000 searches, +5,500% on previous month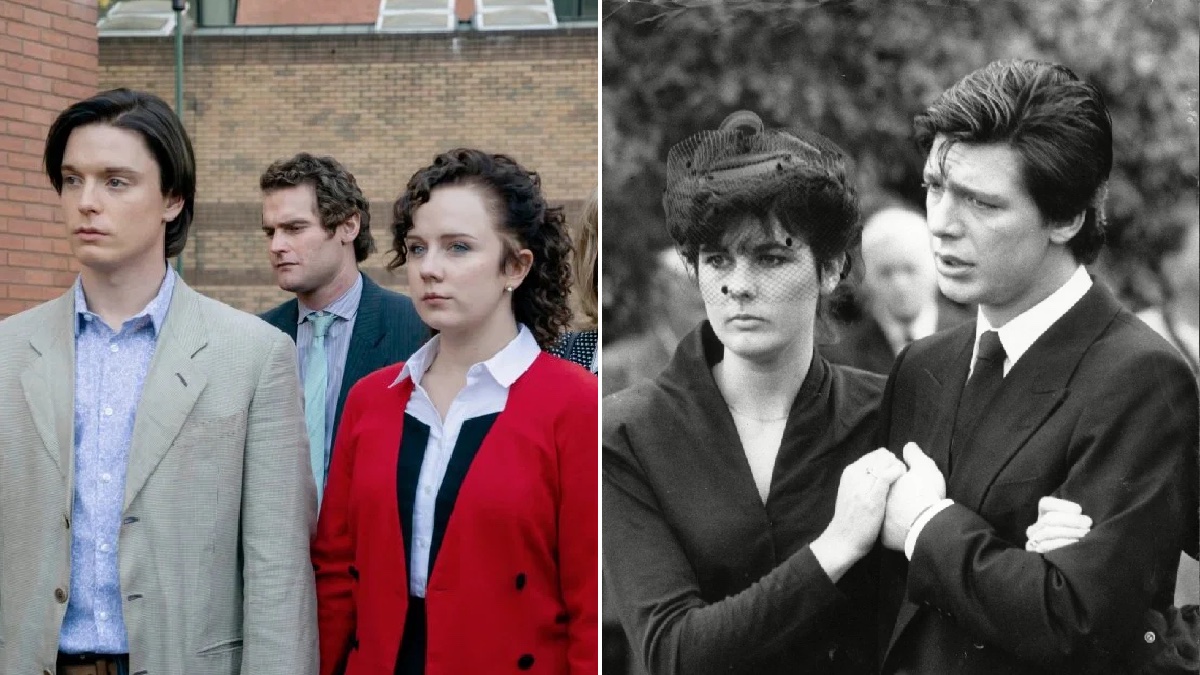 Credit: ITV/Rex
Despite having the lowest number of Google searches, this lesser-known killer, who murdered his family in the 80s, was brought into the limelight when ITV dramatised the case back in January 2020. 
The White House Farm drama follows the case of Jeremy Bamber and the family he was arrested for murdering in 1985.
With fewer than 4000 Google searches the previous month, the White House Farm villain saw a whopping +5,500% search volume increase, with 224k Google searches for 'Jeremy Bamber'
Luka Magnotta, Don't F**k With Cats: Hunting An Internet Killer
24,000 searches, +11,900% on previous month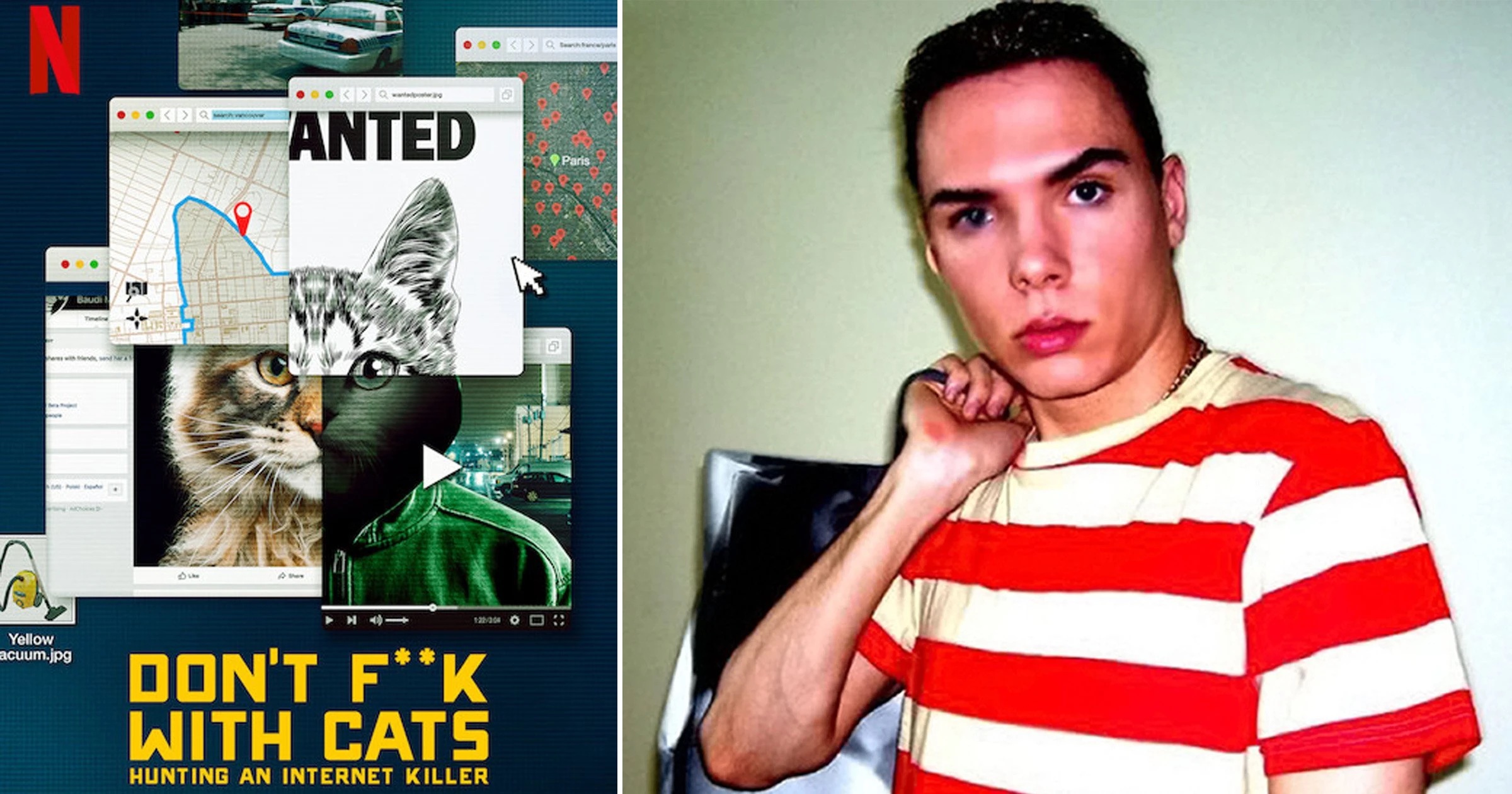 Credit: Netflix/Rex
The unknown killer, Luka Magnotta, who had fewer than 500 Google searches a month, rose to notoriety after the hit Netflix documentary 'Don't F*ck With Cats'. 
The killer saw 24,000 searches for his name during the time the show aired, an 11,900% rise in volume from the previous month. 
Henry Lee Lucas, The Confession Killer 
81,000 searches, +8,000% on previous month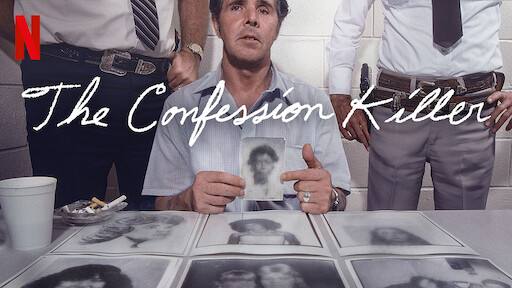 Credit: Netflix
In 2019, true crime obsessives heard about Henry Lee Lucas who rose to infamy when he confessed to hundreds of unsolved murders. 
The Netflix mini-series and documentary uncovered the case, examined the truth and discussed the horrifying consequences.
Although Lucas admitted to over 600 crimes, his name wasn't as well known as other notorious criminals of the 80s, like Dahmer and Bundy. After the show aired, however, his name saw 81,000 UK Google searches, which was up 8,000% from the previous month. 
Peter Sutcliffe, The Ripper 
195,000 searches, +3,650% increase from an average month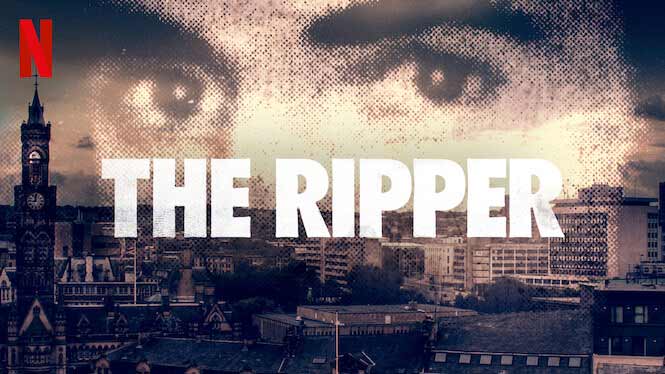 Credit: Netflix 
In the UK, Peter Sutcliffe is rightly dubbed one of our most evil men and is infamous for the terror he unleashed from 1975 to 1980, when he was eventually arrested. 
There have been numerous documentaries following The Yorkshire Ripper and his crimes, but in 2020, this series reached a younger audience and countries further afield when it was released on Netflix. 
During the time it aired,  there were 110k searches for 'Peter Sutcliffe' and 85k searches for his infamous moniker 'The Yorkshire Ripper'. This was up 3,650% on an average month. 
John Wayne Gacy, Conversations with a Killer: The John Wayne Gacy Tapes, AHS Freakshow 
111,000 searches, +2,607% increase on previous month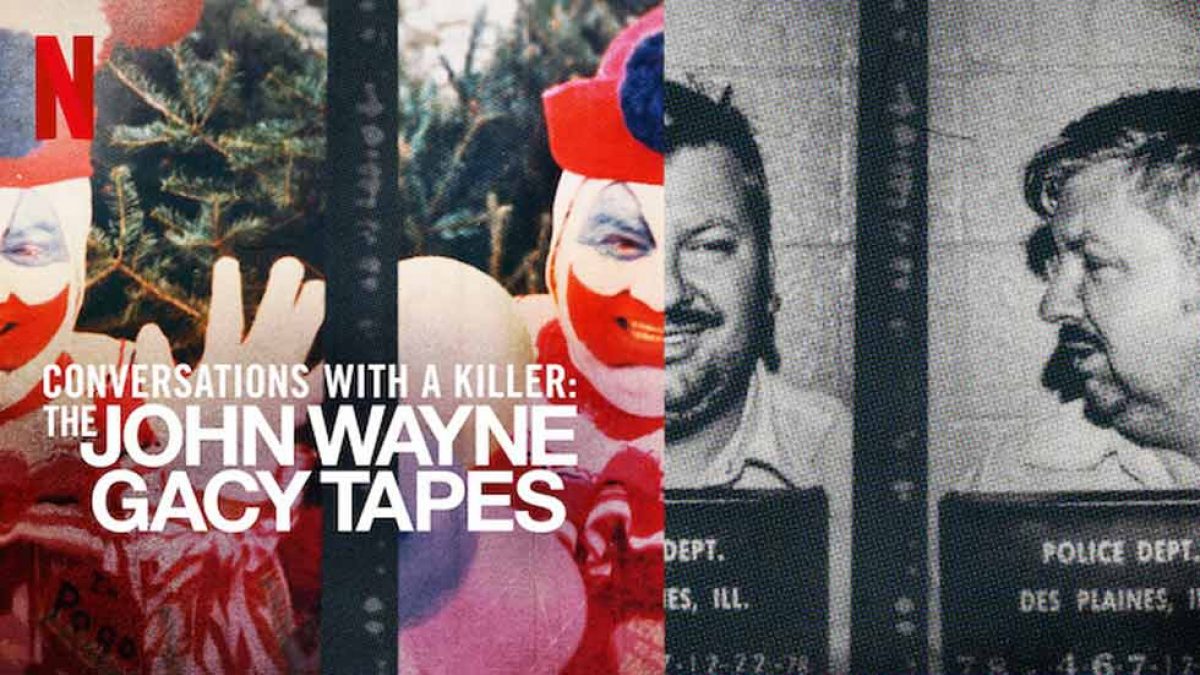 Credit: Netflix
John Wayne Gacy has always been the subject of morbid fascination, due to the horrific crimes he committed during a decade-long rape and murder spree between 1968 and 1978. 
He was also dubbed the 'Killer Clown' because of his various jobs as a performative clown, where he would act at children's hospitals and charitable events as "Pogo the Clown" or "Patches the Clown".
The spotlight was once more fixed on John Wayne Gacy in April 2022 because of Netflix's documentary, Conversations with a Killer: The John Wayne Gacy Tapes. During this time, he was searched for 111k times after the doc had aired, up 2,607% from the previous month. He was also the inspiration behind Twisty the clown, a killer clown in American Horror Story's Freak Show in 2014.
Charles Cullen, The Good Nurse 
108,000 searches, +21,500% on previous month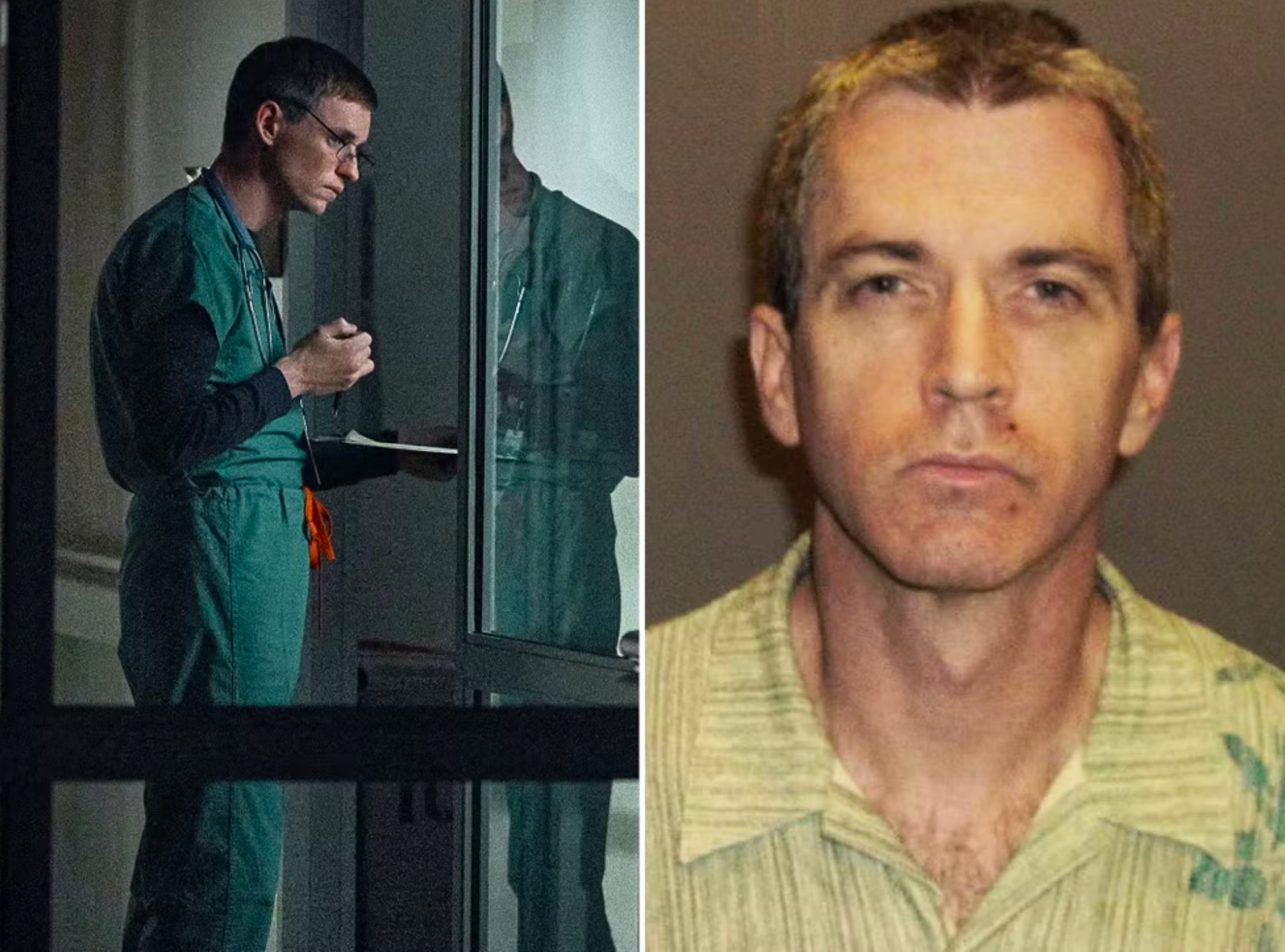 Credit: Netflix/Getty
Up until Netflix's The Good Nurse being released, was Charles Cullen well-known to people living outside of New Jersey - where he committed his crimes.
But the serial killer nurse was truly exposed to the public when Oscar-winning actor Eddie Redmayne portrayed him in the film, alongside fellow Academy Award winner Jessica Chastain.
Following Netflix's dramatisation of the events, viewers were prompted to do their own research on Charles Cullen, as there were 108k UK Google searches for the killer. This was up by a massive 21,500% on the previous month when he was relatively unheard of. 
What does a psychologist have to say about this morbid fascination? 
Evoluted spoke to Dr. Rebecca Wheeler-Mundy, forensic psychologist and Psychology Lecturer at Birmingham City University, who revealed where our obsession may stem from. 
She says our obsession with needing answers could be part of the reason why we read up on a killer's personal life and criminal history.
She says: "My perception is that people are drawn to find explanations for why things happen. So there are psychological theories which suggest that when something bad happens to someone – especially someone that we don't think is that different from us – then we are drawn to trying to understand and explain why.
"I think when it comes to true crime documentaries or podcasts, people have the desire to try and 'crack the case'. The popularity of investigative podcasts and docuseries shows how people really engage with the investigative process."
Rebecca says it's our survival instinct and our need to attribute certain character and personality traits to a criminal that could be another reason why we are so intrigued to find out more about a serial killer.
She adds: "We like to believe that we could spot 'clues' in someone's behaviour for example, which would keep us safe. 
For me, that is probably at the heart of all this – people have a drive to understand the world around them, particularly those darker parts of our lives."
Our talented Digital PR team is focused on developing creative, results-driven digital PR campaigns and activity to help you boost your organic rankings and brand awareness. If you think we can help you, get in touch today.
Methodology: This research was conducted using Google trend and TikTok hashtag data and was correct as of November 23rd 2022.